Evans sorry for crash; spoils Cassidy's Formula E hopes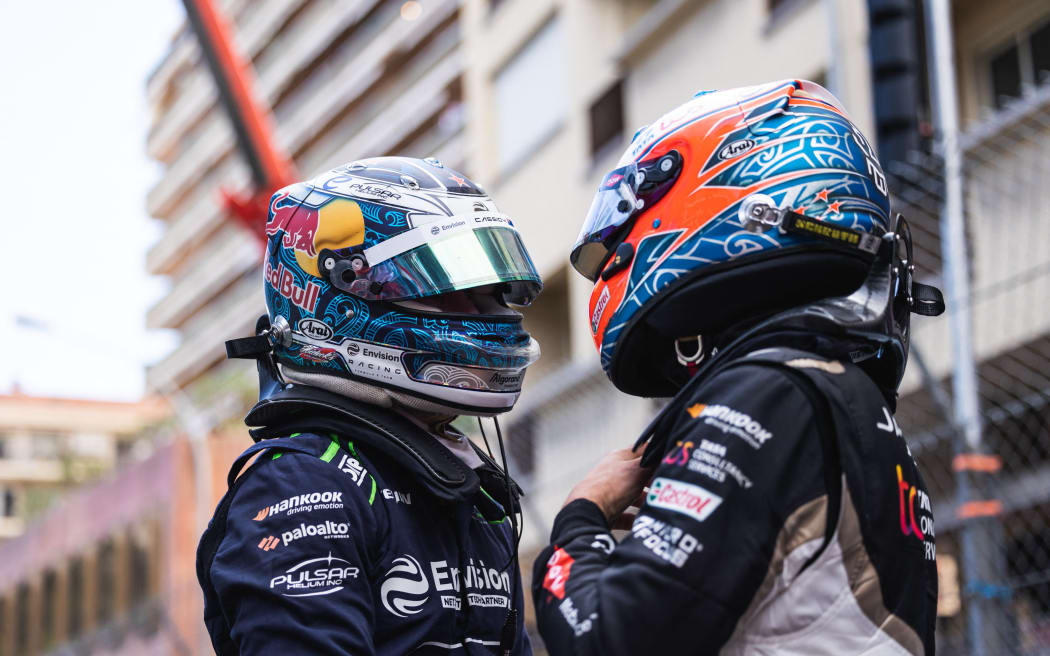 New Zealand Formula E drivers Nick Cassidy (L) and Mitch Evans. Photo: AFP
Mitch Evans has apologised after taking out Formula E driver Nick Cassidy in a crash that has dented the championship hopes of both New Zealanders.
Cassidy dropped to second overall in the all-electric championship while Evans remains third.
Briton Jake Dennis was the chief beneficiary of the crash on lap two, going on to win the race and take the series lead with one round remaining, in London later this month.
Jaguar driver Evans regretted the incident in which his brakes locked as he closed in on Dennis and Cassidy as they were duelling for the lead.
He lost control and was sent skyward after hitting Cassidy's rear wheel, a collision which also forced the Envision Racing driver to leave the circuit and eventually return to place 14th.
"How much they slowed up at the last phase of the braking was a lot, it kind of caught me by surprise. I had to put more brake pressure into the car and it locked the rear," Evans said.
"I thought I was just going to tap them and it would be all fine but unfortunately once I rode the wheel, it escalated massively.
"It feels awful, I don't make many mistakes but today was a small one with a big consequence."
Evans said he approached Cassidy to apologise soon after the incident.
"Obviously he's just, you know, pissed off about the situation. He knows I've barely touched a car since I've been in Formula E," Evans said.
"It was just a pure mistake and I just feel bad for damaging his potential title hopes. He's still in it, I'm definitely out of it now. So I just feel bad in general."
Heading into the double-header final round in London on July 29-30, Dennis holds a 24 point lead over Cassidy and can become the first Englishman to be crowned world champion in the all-electric class if he wins race one for the Avalanche Andretti team.
"Now we have a home race in London, we are big there," said Dennis, who took a first and second from the two London races last year as well as winning in 2021.
Lawson wins Japan Super Formula race
Meanwhile, New Zealand's Liam Lawson has climbed to within a point of the series lead in Japan's Super Formula championship, after winning the latest round at Fuji Speedway in Oyama.
Starting second on the grid, Lawson overcame polesitter Tadasuke Makino early to snare a second win at the Fuji circuit this season.
The 21-year-old has won half of the six completed races this season as he bids to impress Red Bull and push for a seat in Formula One.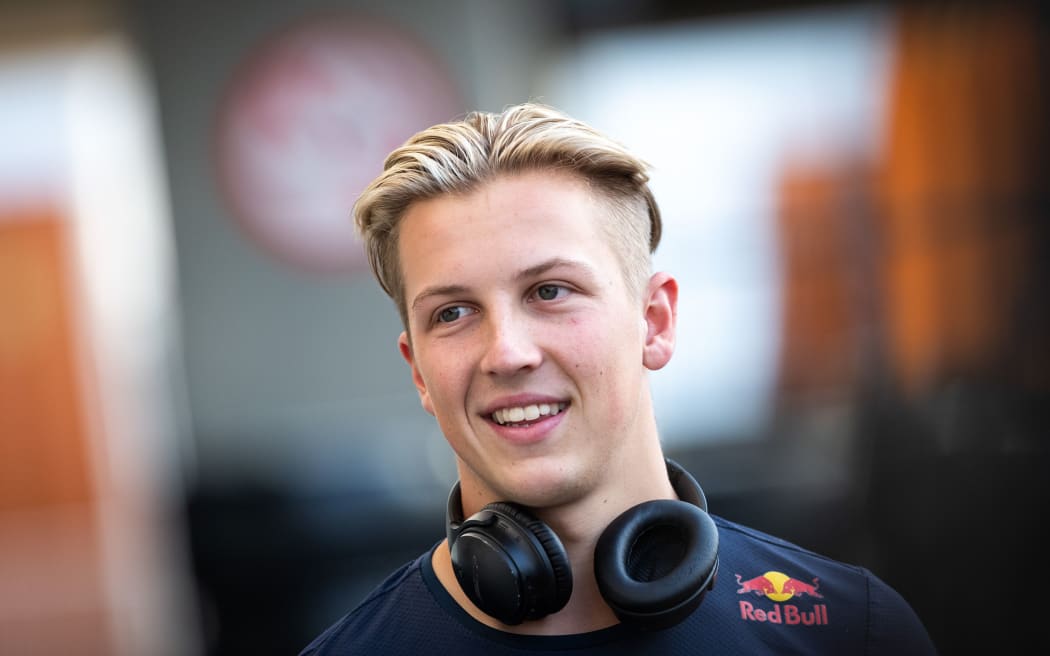 Liam Lawson #5 Carlin, during the pre-season test of the FIA Formula 2 Championship at Bahrain International Circuit, in Bahrain on March 2 - 4. Photo: Dutch Photo Agency / Red Bull Content Pool
Dixon fourth in Toronto IndyCar race
Scott Dixon was fourth and fellow-Kiwi IndyCar series driver Scott McLaughlin sixth in Honda Indy Toronto, with both unchanged in the series standings.
Six time series champion Dixon remains second overall after 10 of 17 rounds but he lost ground on Spanish series leader Alex Palou, who placed second on Monday behind first-time Danish winner Christian Lundgaard.
Dixon, who has finished in the top-five in each of his past four races, was the leading finisher among a group of drivers who attempted an alternate fuel strategy in the second half of the race to try to counter Lundgaard's speed.
- RNZ
source: https://www.rnz.co.nz/news/sport/493840/evans-sorry-for-crash-spoils-cassidy-s-formula-e-hopes