Newcomer set to have a crack at long-standing national record
Less than a year into her 400m career, Canterbury runner Rosie Elliott has her sights set on breaking New Zealand's longest standing women's national record.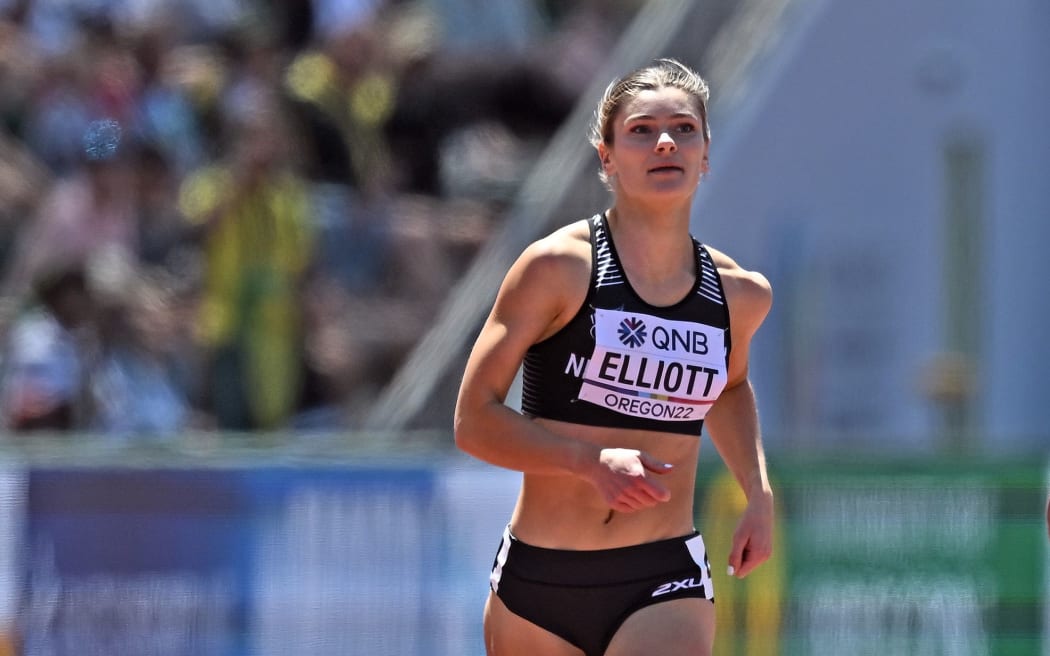 Rosie Elliott Photo: PHOTOSPORT
It's been quite a story for the 25 year who only took up athletics four years ago and spent one of those years out with an injury.
Initially a sprinter Elliott has now taken on the solo lap and is doing remarkable things.
After winning her first national title last year she was selected for the World Championships in Oregon and her plan is to get back to those Championships again this year.
She ran a personal best 400m time of 52.16 seconds at last weekend's Cooks Classic in Whanganui.
Elliott needs to either be ranked in the world's top 30 or reach the automatic qualifying time of 51.00s to qualify for the World Championships in Budapest in August.
Her first competitive 400m race was in late February last year and so her rise has even surprised her a little.
"It has been a whirlwind, I wasn''t aiming to qualify for the World Championships (in 2022) it just sort of happened and so it's taken a pretty big mental shift."
It's also been a major shift physically, moving up from the 100m and 200m.
"At training there is a huge difference in physical load on my body with the training and the competition, but it's been a lot of fun.
"I think there is a lot more room for me to improve in the 400 than there was in say the 100."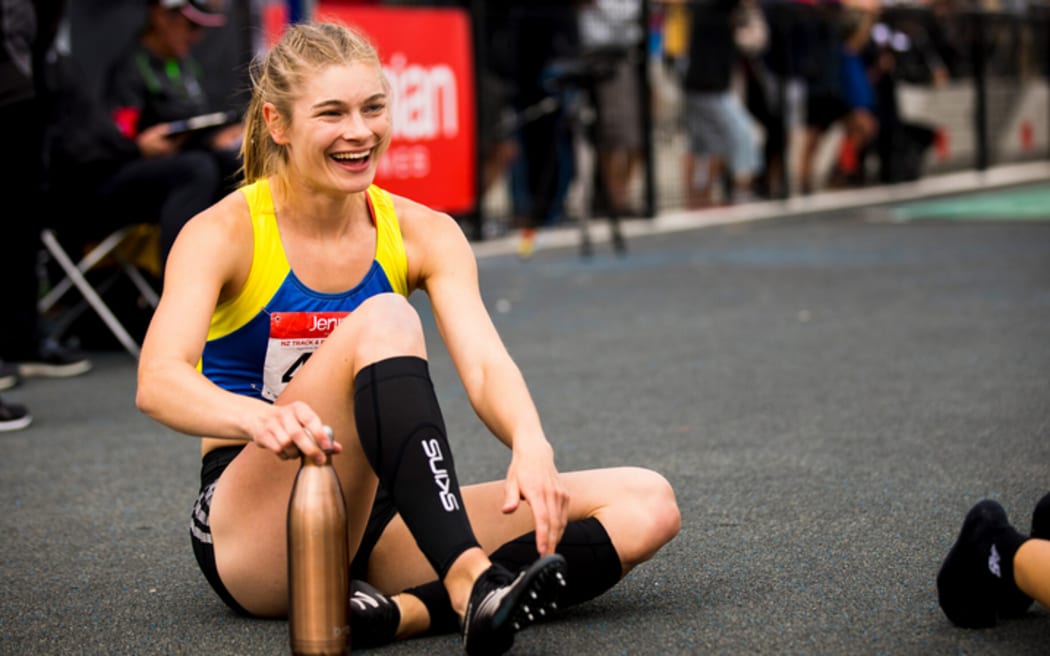 Rosie Elliott Photo: athletics.org.nz
And she will have to make some major improvement to her time to get to the World Championships and in doing so break Kim Robertson's 43 year old record.
However she feels it's realistic.
"My time last weekend was just over half a second off the national record, which considering it was also a half a second PB is encouraging."
Elliott is hoping to lower her time to the mid 51's in her next outing and then have a crack at the record and the World Championship qualifying time in Australia later this summer.
The 400 wasn't completely foreign to her as she used it regularly as a part of her training for the sprints and then decided to give it a go in competition.
"I ran one when I knew I was in relatively good condition to run a fast time and as it turned out my time ranked me fifth all time (in New Zealand).
"So we took that as a sign that I probably should make the switch.
"We've actually kept a lot of my training the same so I'm a speed based 400 runner, which means the training I did for the 200 in particular is advantageous for me."
Elliott is switching things up this week, running the 200m and competing in the high jump at the Capital Classic in Wellington on Friday night.
"I actually started out as a high jumper at high school, I'm not outstanding at it by any means but its a good way to have a light hearted approach to the sport and just enjoy it."
Also competing in Wellington are shot putters Tom Walsh and Lisa Adams, sprinter Georgia Hulls, para-sprinter Anna Grimaldi, javelin thrower Tori Peeters, hammer thrower Lauren Bruce and Rebekah Greene, who broke Anne Audain's 40 year old mile residents record last weekend.
source: https://www.rnz.co.nz/news/sport/483550/newcomer-set-to-have-a-crack-at-long-standing-national-record