Phoenix women learn from heavy Canberra defeat
The Wellington Phoenix want to show Canberra United what they're truly capable of in Sunday's women's A-League match in Wellington.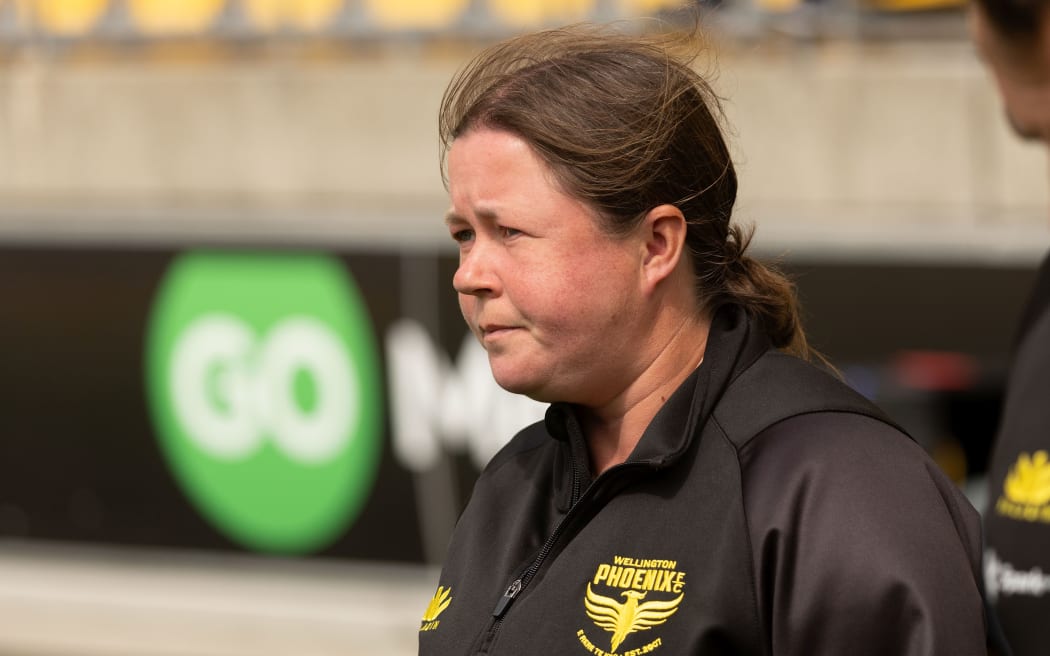 Phoenix head coach Natalie Lawrence Photo: PHOTOSPORT
Canberra beat the Phoenix 3-0 in the Australian capital in round four, a complete reversal of the first meeting the two sides last season.
Wellington head coach Natalie Lawrence wants her side to make amends.
"We were really disappointed with how we played," Lawrence said when asked about the match against Canberra six weeks ago.
"I don't think they played against the Phoenix that day, so we need to show them what it's like to play against the Phoenix. We want to right those wrongs of that game."
Lawrence believes the defeat to Canberra was a "big turning point" for the team.
The Phoenix have remained winless since then but have conceded just five goals in four games and suffered agonising 1-0 defeats to Adelaide United and Western United either side of their first draw of the season against Western Sydney Wanderers.
"What that game allowed us to do was reset and really focus on some key progressions that we wanted, and I think we've seen that.
"But one of the things I've spoken to the players about is we've got to stop saying that we deserve something out of the games and get something out of the games.
"They've (Canberra) just came off a 5-1 win, so we know their threats, but we want them to play against the proper Phoenix tomorrow."
It has been a disrupted week for the Phoenix.
The squad only returned from Perth late on Monday night and then Paige Satchell, Emma Rolston, Mackenzie Barry, Grace Wisnewski and Brianna Edwards left to join Betsy Hassett in the Football Ferns squad.
"Everyone seems to be doing pretty well. The trip back was definitely long, but we've managed to get four [training] sessions in, which is great."
Satchell, Barry and Wisnewski, on debut, came off the bench in the second-half against the U.S.A. on Wednesday afternoon, while Hassett, who didn't travel to Western Australia, played the full 90 minutes before re-joining the Nix.
"Betsy's come back from the Ferns looking really good. She's obviously a bit tired after chasing around the States around for 90 minutes.
"I thought she played incredibly well. We're really, really happy to have her back after a couple of weeks of not having her.
"We had a really good load management plan for her. She was away with the Ferns and we knew she was going to play 90 minutes and then she's had modified training since she's been back."
As well as Emma Rolston being suspended, Lawrence is still unable to call on goalkeeper and captain Lily Alfeld (back injury) and playmaker Alyssa Whinham (personal reasons).
Lawrence is also dealing with a little bit of sickness in the team, but is hopeful it won't prevent any players from playing.
- RNZ
source: https://www.rnz.co.nz/news/sport/482854/phoenix-women-learn-from-heavy-canberra-defeat