Powerball jackpot climbs to $750 million ahead of Wednesday drawing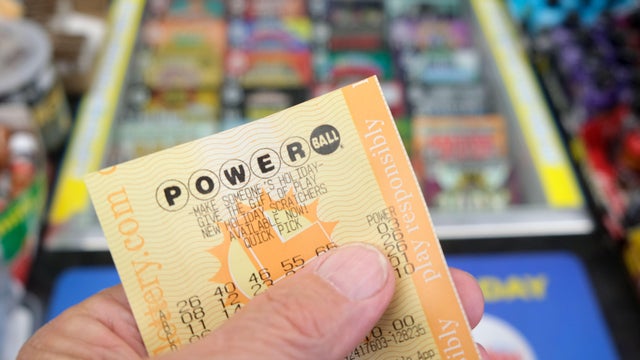 The Powerball jackpot reached an estimated $750 million before Wednesday night's drawing, making it the sixth-largest prize in the game's history.
The jackpot originally stood at $725 million after nobody won on Monday night, but that estimate was raised over the course of the next two days.
Should somebody win Wednesday night, they would have the opportunity to collect their winnings in annual installments or receive a lump sum cash payment of $378.8 million before taxes, according to Powerball. If a winner opts for the annuity, they would receive an initial payment, followed by 29 annual payments that increase by 5% each year.
The last time somebody won the Powerball jackpot was back on April 19, when a ticket purchased in Ohio matched all six numbers to bring home a $252.6 million prize. There have been 35 drawings since then without a jackpot winner.
The biggest jackpot in both Powerball and U.S. lottery history was $2.04 billion, which was won last November by a man in California. That hightly-anticipated drawing was unexpectedly delayed when one of the participating states failed to submit its sales and play data in time.
A single Powerball tickets costs $2, and the odds of winning the jackpot stand at just 1 in 292.2 million.
Drawings are held every Monday, Wednesday and Saturday 10:59 p.m. ET.
source: https://www.cbsnews.com/news/powerball-winning-numbers-750-million-jackpot/