ACT MP Damien Smith not seeking re-election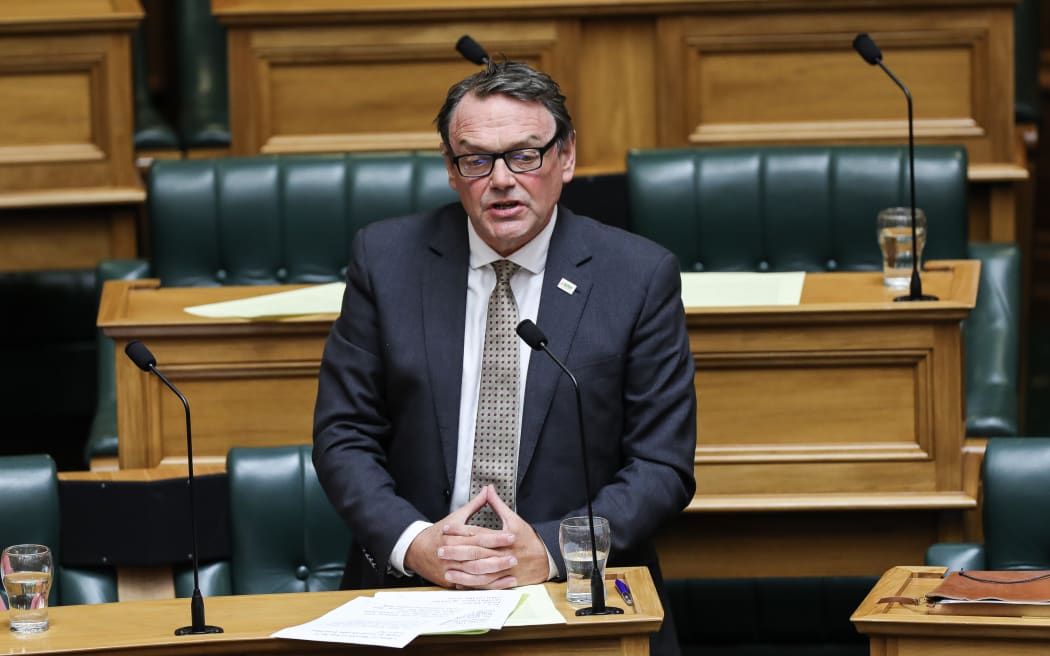 ACT MP Damien Smith speaking in the debating chamber. Photo: ©VNP / Phil Smith
ACT MP Damien Smith will retire from Parliament at the election in October.
Party leader announced Smith's decision in a statement on Tuesday afternoon, thanking him for his service and hard work.
"His distinctly Irish cheer and optimism will be missed, and the ACT caucus wishes him all the best for the future," Seymour said.
"He came to politics from a successful banking career in multiple countries and has used that expertise in Parliament, particularly with his member's bill to liberalise our overseas investment laws and to bring about common-sense changes to the CCCFA."
Smith said he felt lucky to have been part of a high-performing group of MPs who wanted a better future for New Zealand.
ACT President Henry Lynch said it was a shame to see Smith move on, but the party was optimistic about new talent heading into the October election.
The decision comes ahead of ACT's list ranking process this weekend.
source: https://www.rnz.co.nz/news/political/493551/act-mp-damien-smith-not-seeking-re-election