Elton John 'heartbroken' Auckland concert cancelled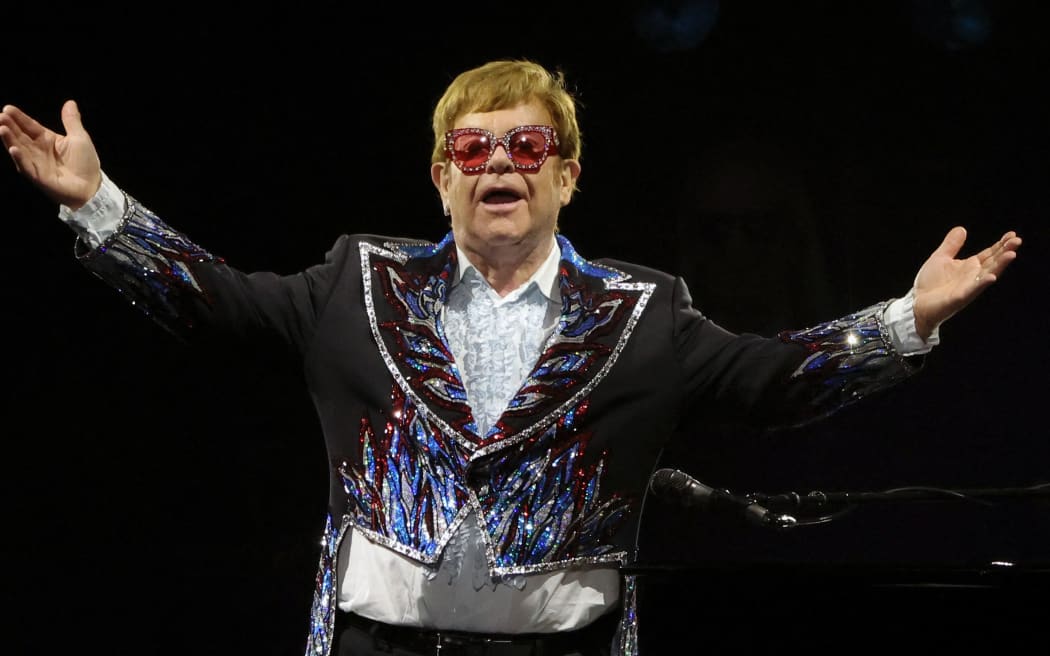 Elton John says he is "heartbroken" Friday's concert had to be called off. File photo  Photo: AFP
Legendary rock singer Elton John says he's had to make the "very difficult decision" to cancel both of his Auckland shows.
Last night's show was called off due to the severe flooding shortly before the superstar was due to take the stage, with confirmation this morning that tonight's show has also been cancelled. 
In a statement, Elton said his thoughts were with everyone in Auckland during this extreme weather.
​"Two years ago, I was devastated to have to reschedule my final New Zealand shows and was committed to fulfilling my promise of returning to say a final farewell. This is a very difficult decision which doesn't come lightly and I'm so sorry to all my fans who bought tickets. 
"Cancelling shows is always the very last resort but we have to think of my team, the venue staff and fan safety."​ ​​ In a post on social media last night, the singer said he was "heartbroken". 
"I was at the venue and determined to play as the weather reports we received in advance weren't fully conclusive..
"Ultimately, we had to follow the local emergency services' decision to cancel. The safety of my fans, our team, and staff at Mt Smart Stadium is of the utmost importance."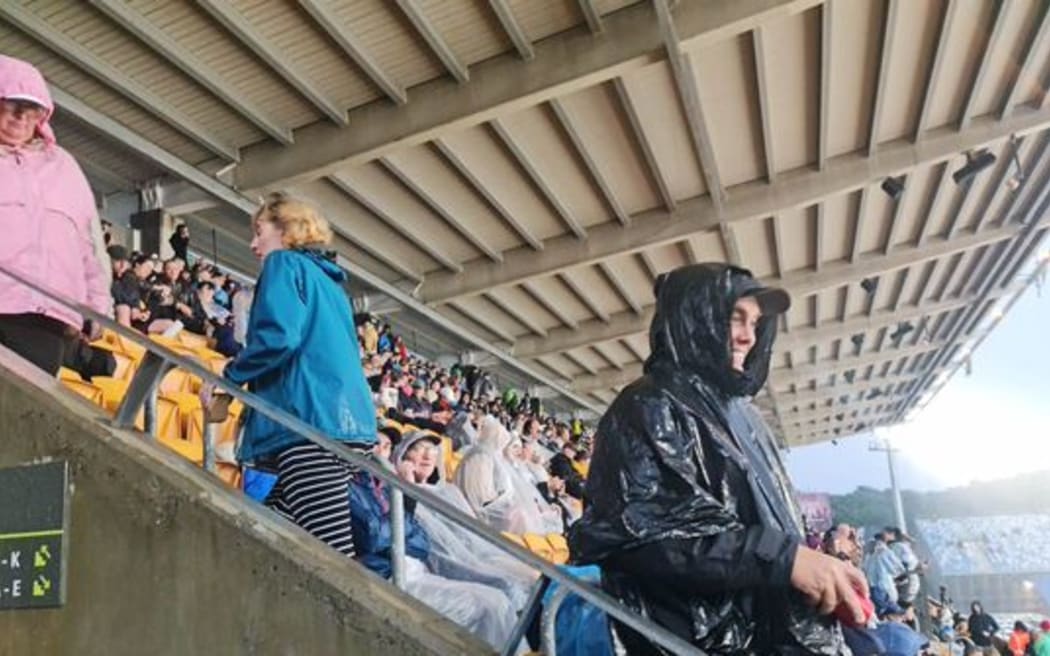 Disappointed Elton John fans leave Mt Smart Stadium.  Photo: Supplied / Mere Martin
The Rocketman singer told fans he shared in their "frustration and disappointment".
"I never want to let my fans down and deeply love it each and every time I have the honour of playing for you in New Zealand.
"We're monitoring the situation closely with local authorities and will let ticket buyers of tomorrow's (Saturday night's) show know as soon as humanly possible of any changes."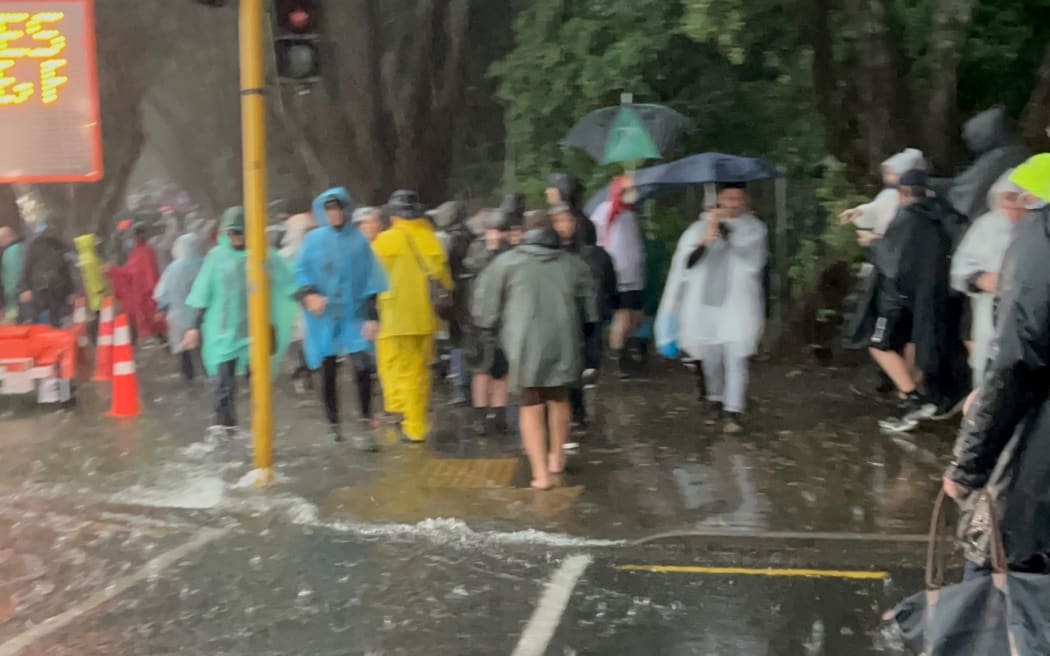 Sir Elton John fans head home in the torrential rain.  Photo: RNZ / Christina Persico
Around 11,000 fans had already turned up at the stadium when the decision was made to pull the plug.
Meanwhile, some fans described [https://www.rnz.co.nz/news/national/483224/at-concert-travel-muck-up-it-s-embarrassing-richard-hills-says Auckland Transport's plans to help them get to and from Elton John's concerts in the supercity this weekend as a fiasco].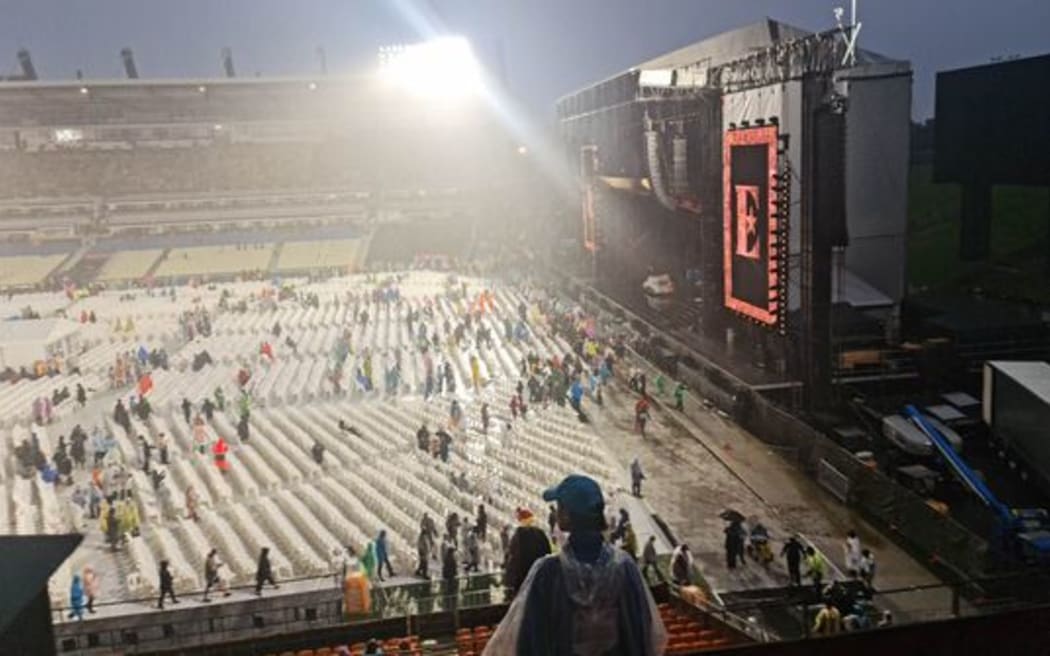 There were already 11,000 people at Mt Smart stadium for Friday night's Elton John concert when it was announced that it had been cancelled due to the weather. Photo: Mere Martin
The last time Elton was in Auckland was in 2020 when he cut short a show and cancelled the remainder after falling ill. Subsequent attempts to come were stymied by Covid-19.
source: https://www.rnz.co.nz/news/national/483236/auckland-flooding-elton-john-heartbroken-concert-cancelled