Ricky Martin and husband Jwan Yosef are divorcing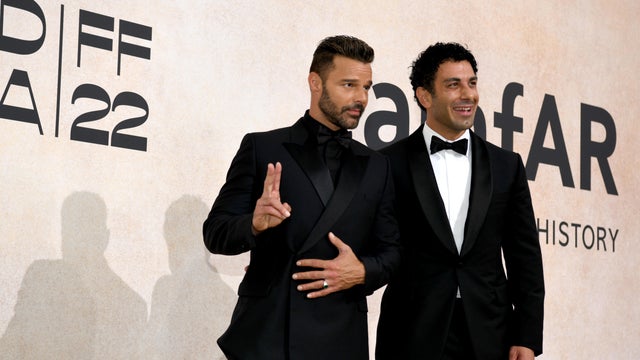 Ricky Martin and the artist Jwan Yosef are getting divorced after six years of marriage, they said in a joint statement Thursday. 
"For some time, we have considered transforming our relationship, and it is after careful consideration that we have decided to end our marriage with love, respect, and dignity for our children — preserving and honoring what we have experienced as a couple all of these wonderful years," they wrote. "Our greatest desire now is to continue having a healthy family dynamic and a relationship centered on our genuine friendship as we continue the joint upbringing of our children."
The pair share daughter Lucia, born in 2018, and son Renn, born in 2019. Martin also has twin sons Matteo and Valentino. They were born in 2008.
The "Livin' La Vida Loca" singer  proposed to Yosef in 2016. Early in 2018 the couple announced they had tied the knot.
The divorce announcement comes a year after Martin faced allegations of harassment. The singer was hit with a restraining order. At the time, he said in a tweet that the order was based on "completely false" allegations, and he vowed to face them "with the responsibility that characterizes me." 
Several weeks later, the petitioner in the case "ceased his claims voluntarily" and "the case was archived," a judicial spokesperson told the AP at the time.
Aliza Chasan is a digital producer at 60 Minutes and CBS News.
source: https://www.cbsnews.com/news/ricky-martin-and-husband-jwan-yosef-divorcing/