Kaikōura businesses wait for tourists to return: 'We know we'll get there'
Kaikōura businesses are remaining optimistic about the future despite the return of tourists predicted to still be months away.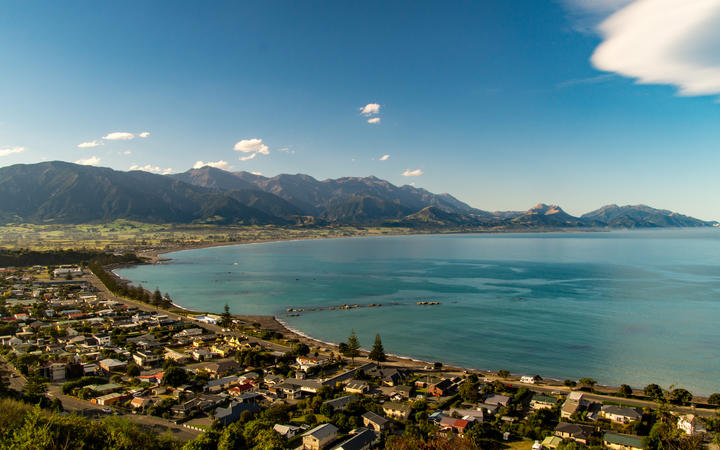 Tourists are not expected to return to Kaikōura before October. Photo: 123RF
The borders start reopening from next week.
But for the seaside town renown for its marine life, many did not believe visitor numbers would spring back quickly.
It has been a dire few years for many businesses in Kaikōura with the shift to the red traffic light setting in late January, cutting their summer short.
Encounter Kaikōura business manager Lynette Buurman was excited for tourists to return.
But she did not expect many before October.
"We are reduced to really low levels of business operation and ... managing our costs, our staff.
"Everyone's managed to hang in this far so we just know that we can make it through the next six months, and it's not without stress and consideration. But we know we'll get there."
She is also the chairperson of Destination Kaikōura - the regional tourism body.
She acknowledged there was some trepidation about the next six months - but also a lot of hope.
"When I look around Kaikōura, I can't really see the business closures that I would have expected.
"I think we've done really well as a small, coastal village that relies on through-put of visitors.
"In fact, we're focusing on the building project right next door, which is the new Sudima Hotel, and just the excitement's building around that opening around October so I guess that's helping us look ahead as well."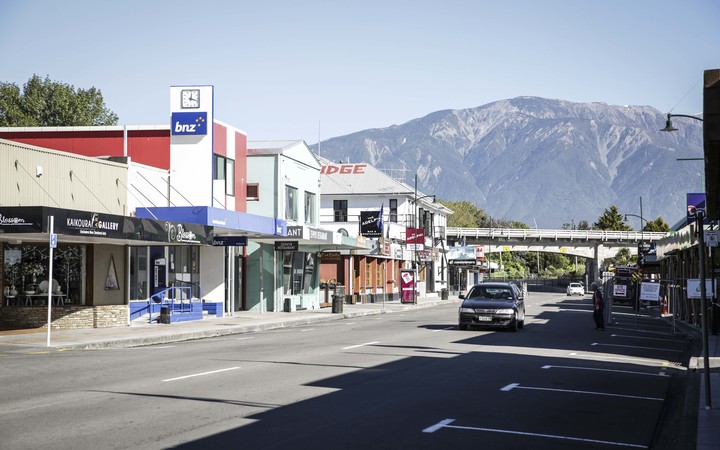 Lynette Buurman said there was some trepidation about the next six months - but also a lot of hope. Photo: RNZ / Rebekah Parsons-King
Buurman believed the wait for tourists did have some benefits.
"That gives us a bit of a breathing space to find our staff, to actually get some plans down, look at our scheduling.
"Just as we have reservations coming in to our system, being able to actually look across at those and align our planning with that, so we have a little bit of a breathing space really compared to some other regions."
Just five minutes from the town centre is Kakatu Retreat, an accessible luxury lodge catering for those with disabilities and special needs.
Manager Stephen Horrell did not expect to see many international guests until close to Christmas, but he was delighted they finally had dates.
"It's just fabulous. It's what we've been looking forward to for two years.
"We need to have some money coming in to our businesses. At the moment, we're just keeping our businesses alive by some of the support that the government has given us, which is great.
"But realistically, not enough, and just using our money to keep it going."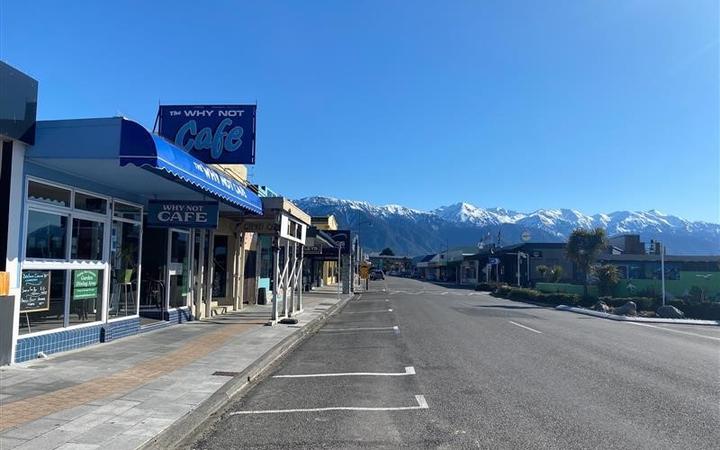 A completely deserted Kaikōura during lockdown. Photo: RNZ / Katie Todd
Kathryn Hill runs Black Rabbit Pizza Kaikōura - a business she bought just before the pandemic hit, putting her plans to franchise on hold.
She was preparing to welcome a more consistent flow of international tourists.
That meant getting staff up to speed and accounting for rising supply costs.
"Because everything else has gone up, so I do have to do new menu costing and change prices on my menus which is really challenging cause you don't want to put them up too much.
"Just being able to do that whole overall costing within your whole business is probably the most challenging because I do actually need to do that before we get busy."
She was delighted to get three school students onboard as new staff were thin on the ground.
Beach House Cafe owner Corrina Allen was not sure when to expect tourists, and said it made it difficult to plan staffing.
"I've got a really good team and they're happy just to work longer and harder just until it all happens.
"Because right now, you're struggling to get your staff anyway. I'm not in the position now to take on any more staff until you kind of feel it picking up."
She hoped visitors - whether they were international or domestic - would not be put off in the colder months.
Australians would be allowed back in from next week with those from visa waiver countries only a few weeks behind them.
source: https://www.rnz.co.nz/news/national/464806/kaikoura-businesses-look-forward-to-return-of-tourists