Phoenix dominate Western United
The Wellington Phoenix have defeated Western United 4-1 in their A-League Mens match in Ballarat.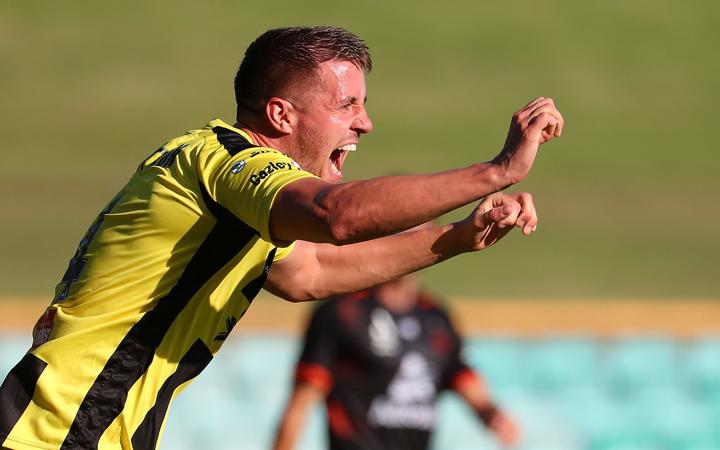 Scott Wootton celebrates Photo: PHOTOSPORT
Coming off two recent losses in which they conceded 11 goals, the Phoenix turned around their momentum to dominate proceedings in Victoria.
Scott Wootton was the first to score in the 29th minute, with Jaushua Sotirio adding another minutes later to open up the advantage.
Gael Sandoval slotted a penalty on the stroke of half-time to give Wellington a 3-0 lead at the break.
Western United hit back early in the second half through Steven Lustica, but Sotirio helped himself to a second goal in the 63rd minute to regain a three goal buffer for the Phoenix.
A spirited ending to the game ensued with chances at both ends, before Ufuk Talay's side celebrated their bounce back result at the final whistle.
Western United remain in second place on the A-League ladder, while the Phoenix jump up two spots to fifth with their result.
The Phoenix play their next match against bottom of the table Perth Glory this Thursday, before making a long awaited return to Wellington to play the Central Coast Mariners on Easter Sunday.
source: https://www.rnz.co.nz/news/sport/464990/phoenix-dominate-western-united