NZ banks' quarterly profit soar to $1.6b as expenses slashed
The country's banking sector ended last year with record profits as they cut expenses and reduced the amount set aside for possible losses, but the outlook appears tougher.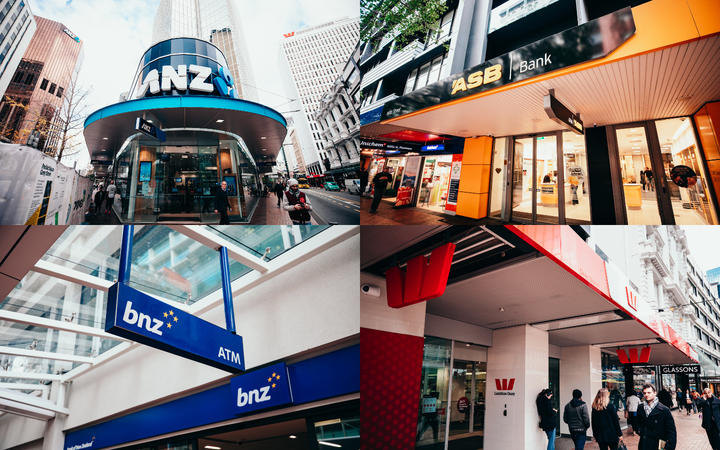 Business advisory company KPMG's latest sector review showed total profit of the banks for the last three months of 2021 rose 6.7 percent on the previous quarter to a record $1.61 billion - 18 percent higher than the same quarter a year ago.
Much of the increase came from a $117 million drop in operating expenses, and $6m taken back from money set aside for bad and doubtful debts, which did not not eventuate.
KPMG head of banking John Kensington said Covid-19 restrictions could be said to have worked to the banks' advantage.
"This highlights a continued focus from banks to control costs and that certain expenditure, such as travel, accommodation and the like, couldn't occur within Covid-19 restrictions."
He said the banks had clawed back money set aside for bad debts for the fifth quarter in a row, but the total of provisions was still above pre-pandemic levels suggesting uncertainty about the impact of inflation and rising interest rates, with economic risks starting overshadow health risks.
Bank lending rose 1.6 percent during the quarter to $487.6b, of which close to two-thirds was for housing.
However, Kensington said there were clear signs in the new year that the housing market slowdown was being reflected in the volume of lending, with higher rates, tighter lending rules, and tax changes for investors all weighing on activity.
He said the broader outlook for the banks' sector was looking tougher, with the post-Covid rebound coming to an end, falling demand and rising costs, all of which would hit profits.
"This will be the first time in a long time where the stars have aligned in a negative way, and it looks to be a challenging time ahead for the economy and sector."
The ANZ remained by far the biggest bank with more than $190b in assets, with the BNZ second followed by Westpac and ASB. The biggest locally owned bank was Kiwibank in a distant fifth spot.
Kensington said an important issue for the sector would be the outcome of the review of the Credit Contracts and Consumer Finance Act, which had been blamed for causing a squeeze on lending because of more stringent lending criteria.
source: https://www.rnz.co.nz/news/business/465204/nz-banks-quarterly-profit-soar-to-1-point-6b-as-expenses-slashed