National urges supplying javelin missile weapons to Ukraine
National has joined calls for the government to send missile launchers to support Ukraine, saying the government should at least look at the option.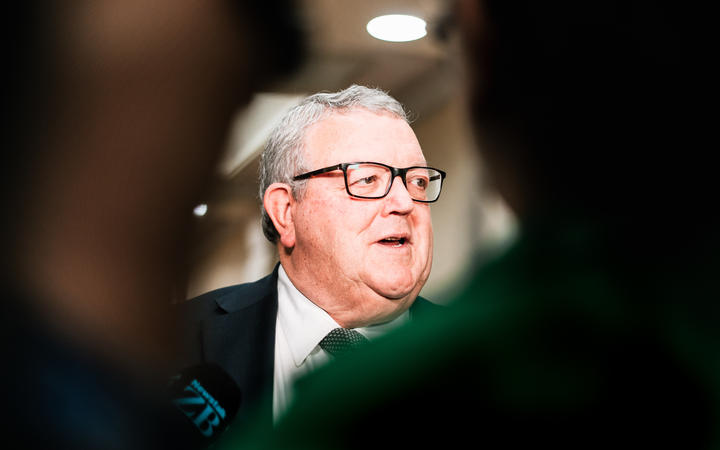 Photo: RNZ / Samuel Rillstone
Defence Minister Peeni Henare this afternoon confirmed the government had considered sending weapons - such as the javelin missile launchers - as part of the government's support of Ukraine in fighting off the Russian invasion.
"One example of lethal aid is javelin missiles, and that's been in front of Cabinet for consideration. To date, Cabinet hasn't agreed."
The US has already supplied thousands of the anti-tank missiles and hundreds of launchers - just over 1m long, lightweight, highly mobile, with guidance systems and infrared - to Ukraine's forces.
ACT has been calling for such a move for more than two weeks, urging the government to send any available "desperately needed firepower".
National's Foreign Affairs Spokesperson Gerry Brownlee did not agree at the time, but this afternoon said things had changed.
"I think anybody who looks at those pictures, the news footage that appears to be indiscriminate killing of civilians going about their very obviously disrupted daily lives would take a different view now from what we might have taken a few weeks ago.
"That's a decision for the government. I don't know what the requests are, I don't know what the logistics line is, I would just hope that the government is investigating that prospect, that possibility."
Brownlee said Putin sat "at the top of a pyramid so there's in my opinion a lot of deep evil inside that whole regime", and called again for increased sanctions to match those launched by international partners.
"It's the mismatch with what other nations have done, the fact that there's only one bank mentioned - it's not even the Sberbank which is the biggest bank in Russia - and then of course the lack of explanation as to how you got to so many people just travel banned but very few in that big long list who have been maybe subject to asset freezing.
"There's absolutely no clarity here about what process has been used by MFAT to determine who is an associate of Mr Putin ... there should be a process but none of us know exactly what the process is, and I think the other aspect of it is that there are some big omissions."
Brownlee's leader Christopher Luxon this afternoon labelled Putin a war criminal.
Prime Minister Jacinda Ardern had refrained from going so far, saying that was a determination that needed to be made by a court.
This afternoon she again said there was evidence of what many were describing as war crimes including "indiscriminate killing of civilians, reports of civilians being raped" but still held back.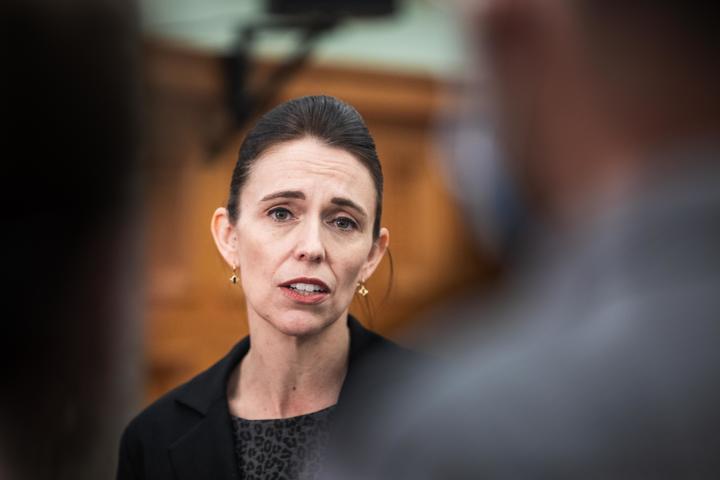 Prime Minister Jacinda Ardern. Photo: RNZ / Samuel Rillstone
"It again reinforces to me the importance of New Zealand's efforts to ensure that Russia is held to account through the International Criminal Court," she said.
"I listened to the feedback from our counterparts in Ukraine, they pointed out that New Zealand's response has been swift, that they count them amongst those countries that have taken action, that have made our views clear and have acted on them."
Seymour agreed with her position.
"My personal opinion I think what he's doing is a war crime, as a politician the difference between us and Vladimir Putin is we respect the rule of law and so people are innocent until proven guilty in a court ... it's up to international courts to decide if he's a war criminal and that's where I hope he will be very soon."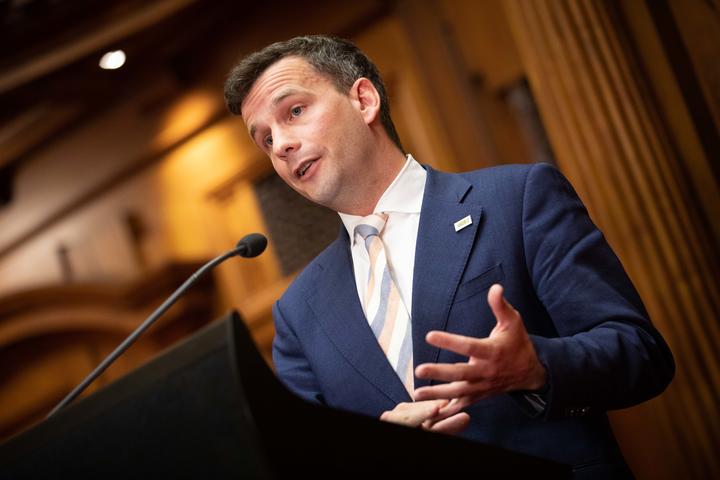 David Seymour Photo: RNZ / Angus Dreaver
"It's not up to a politician to decide if someone is guilty, it's up to a court, and I think Jacinda Ardern has got that one right. You won't hear me say that often."
Greens co-leader James Shaw walked a similar line.
"There are certainly war crimes being committed in Ukraine and I mean it is an absolute tragedy that is unfolding there. It's not for me to say who is a war criminal, that is up to a tribunal.
"I think he's a ghastly, ghastly human being and he's causing mass death and suffering for thousands of people and the displacement of millions of people. It is absolutely appalling, the war that he has started."
He said if it was up to him, Putin would be put behind bars.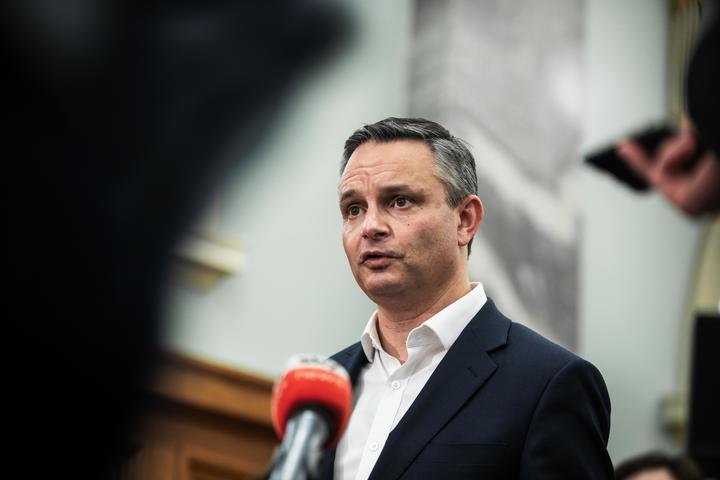 Photo: RNZ / Samuel Rillstone
source: https://www.rnz.co.nz/news/political/464685/national-urges-supplying-javelin-missile-weapons-to-ukraine