Covid-19 hits Waikato Bay of Plenty Magic netballers
Two anticipated round five ANZ Championship netball games featuring the Waikato Bay of Plenty Magic have been postponed.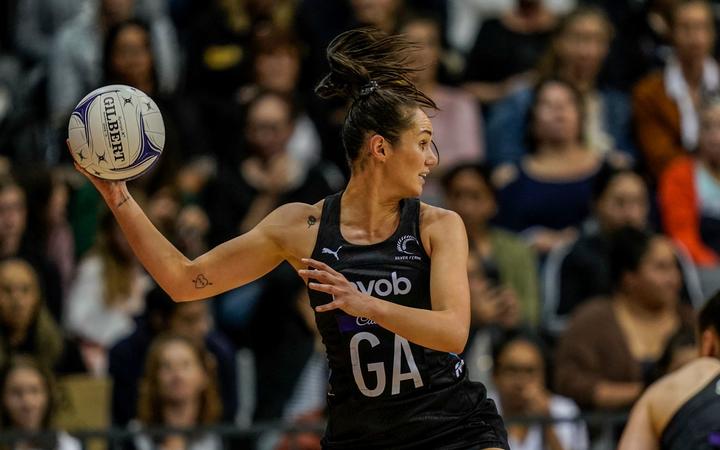 Magic shooter Ameliaranne Ekenasio's comeback is on hold this weekend. Photo: PHOTOSPORT
The national league's scheduled game this afternoon at 4.10pm between the Magic and the Southern Steel has been postponed under the league's Covid-19 match postponement policy.
Tomorrow afternoon's game between the Magic and the Northern Stars at 4.10pm will also be played at a later date.
League officials will release new dates when they become available.
That leaves fans without any national league action this weekend, however Monday night's game between Te Wānanga o Raukawa Pulse and the Southern Steel will be played as scheduled at 7.15pm at TSB Bank Arena in Wellington.
Southern Steel's George Fisher and Shannon Saunders Photo: PHOTOSPORT
New fixture details have been confirmed for four previously postponed matches, in what has become a challenging year for many sports leagues.
Stars v Tactix (Round 4)
Originally: 2.10pm, Sat 2 April at The Trusts Arena
Rescheduled: 7.10pm, Wed 20 April at Pulman Arena
Mystics v Tactix (Round 4)
Originally: 2.10pm, Sun 3 April at The Trusts Arena
Rescheduled: 2.10pm, Sat 21 May at The Trusts Arena
Stars v Steel (Round 4)
Originally: 7.15pm, Mon 4 April at Pulman Arena
Rescheduled: 7.10pm, Thu 2 June at Pulman Arena
Tactix v Mystics (Round 5)
Originally: 2.10pm, Sun 10 April at Cowles Stadium
Rescheduled: 4.10pm, Sat 14 May at Christchurch Arena
source: https://www.rnz.co.nz/news/sport/464967/covid-19-hits-waikato-bay-of-plenty-magic-netballers