Carpet layer died after accidentally inhaling toxic solvent during job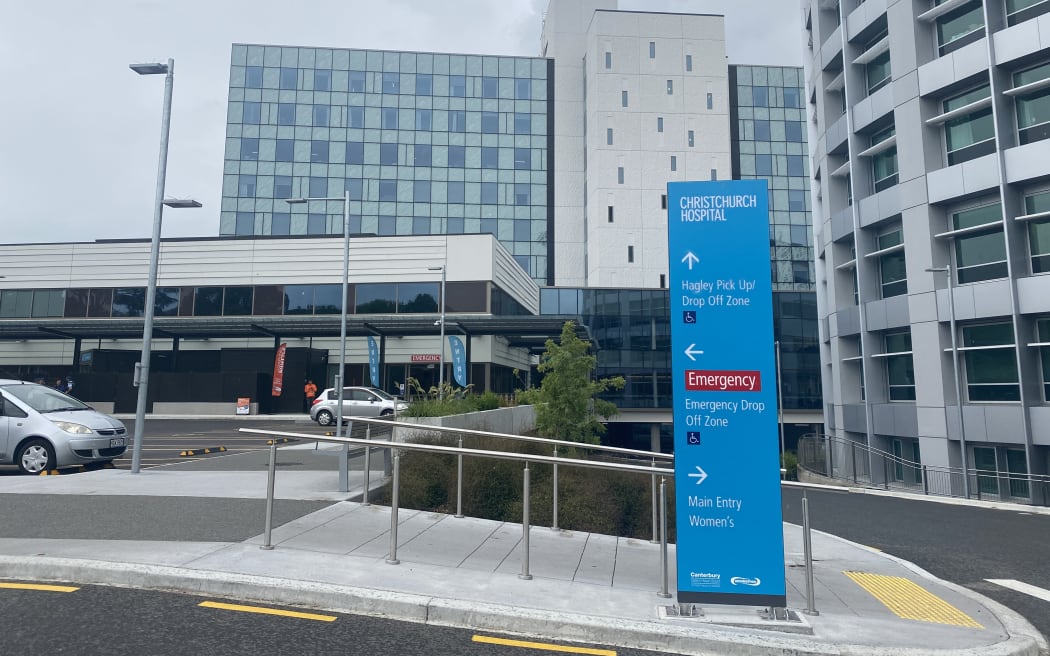 On 5 March, 2019, Ryan Mead was rushed to Christchurch Hospital where he died in the intensive care unit the next day. Photo: Supplied / Te Whatu Ora
The death of a carpet layer who was overcome by fumes during a job and died the next day in hospital was caused by exposure to a toxic solvent.
West Coast man Ryan Mead was working for Coastwide Flooring Xtra Limited on 5 March, 2019 when he was sent to recarpet the office of commercial premises in Greymouth, according to the findings of Coroner Alexandra Cunninghame.
The 37-year-old was working at the site alone and at 1.30pm was found unconscious in an office that he was recarpeting using a solvent-based adhesive containing toluene.
As the solvent in some types of paint thinner, nail polish remover, permanent markers, and certain types of glue, toluene has the potential to cause severe neurological harm.
The adhesive also contained cyclohexane, methylcyclohexane, hexane, and acetone.
Coroner Cunninghame noted in her findings, made on the papers as opposed to through an inquest, that the office door was firmly shut and the windows were less than wide open.
"The office was described as 'reeking' of adhesive fumes."
Mead, a father of two young children, was rushed to Christchurch Hospital where he died in the intensive care unit (ICU) the next day.
Pathologist Dr Martin Sage carried out a postmortem and concluded the cause of death was hypoxic encephalopathy complicating community cardiac arrest.
Hypoxic encephalopathy is when the brain is damaged due to being starved of oxygen.
The pathologist also stated that levels of toluene in Mead's blood were less than expected for a recent inhalation of the solvent.
ACC's Toxicology Panel was convened to consider Mead's death and determined that in the absence of other evidence, it was more likely than not that the toluene exposure had "at least played a part".
WorkSafe investigated the incident and in April 2021 Coastwide Flooring Xtra Ltd was convicted and sentenced in Greymouth District Court after pleading guilty to a charge under the Health and Safety at Work Act 2015.
The charge amounted to Coastwide Flooring Xtra admitting it failed in its duty to keep its worker safe from the risk of injury or death.
The company was fined $60,000 and ordered to pay reparations of $105,000 to the Mead family.
Coroner Cunninghame said she relied on the WorkSafe prosecution and ACC's evidence in making her decision not to open an inquiry into Mead's death.
"The prosecution has established the circumstances of Mr Mead's death. The ACC panel, the evidence of which was accepted by the District Court, has determined that Mr Mead's death was connected to toluene exposure."
She said a report from Mead's GP did not indicate he had any pre-existing medical conditions that may have contributed to his death.
Coastwide Flooring Xtra implemented a number of remedial actions following the accident, the Coroner noted.
She said WorkSafe publishes guidelines about the safe use of solvents and the matter had been brought to public attention via media and the district court process.
"Mr Mead's next of kin have been advised of my intention not to open an inquiry and have not raised any concerns."
Natalie Akoorie is the Open Justice deputy editor, based in Waikato and covering crime and justice nationally. Natalie first joined the Herald in 2011 and has been a journalist in New Zealand and overseas for 27 years, recently covering health, social issues, local government, and the regions.
* This story originally appeared in the New Zealand Herald.

source: https://www.rnz.co.nz/news/national/493547/carpet-layer-ryan-mead-died-after-accidentally-inhaling-toxic-solvent-during-job