Tory Party chairman Zahawi sacked from UK government over tax row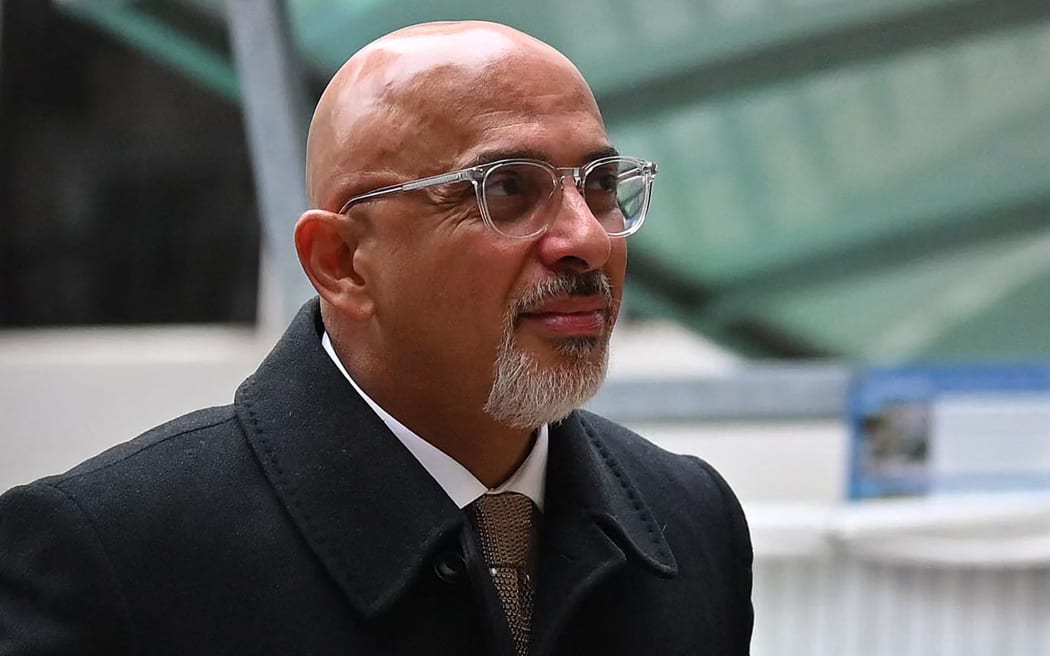 Nadhim Zahawi had served as Conservative Party chairman and minister without portfolio in Rishi Sunak's government Photo: AFP
Nadhim Zahawi has been sacked as Tory Party chairman, after an inquiry by the prime minister's ethics adviser found he had failed to disclose that HMRC was investigating his tax affairs.
The prime minister said Sir Laurie Magnus's inquiry made clear there had been a "serious breach of the ministerial code".
Rishi Sunak asked for the probe after Zahawi admitted paying a settlement to HMRC, including a penalty.
Sir Laurie said the MP had missed many chances to be open about his tax.
In his report for Sunak, he wrote: "Mr Zahawi's conduct as a minister has fallen below the high standards that, as prime minister, you rightly expect from those who serve in your government."
Sir Laurie cited Zahawi's failures to update his register of interests until more than a year after HMRC started looking into his taxes.
When Zahawi reached a settlement with the taxman in August 2022, this too should have been declared, Sir Laurie wrote.
The BBC understands that Zahawi - who was then responsible for the UK's tax system as chancellor - paid around £5m in total, including a penalty.
Zahawi has previously insisted that he acted properly, and that his tax error was "careless and not deliberate".
But Zahawi's "omissions" of information constituted a "serious failure to meet the standards set out in the ministerial code", Sir Laurie wrote in his report.
Sir Laurie was also critical of the MP for describing news stories about his tax affairs as "smears" in July 2022 and failing to correct the record until earlier this month.
"I consider that this delay in correcting an untrue public statement is inconsistent with the requirement for openness," he said.
After receiving the findings, Sunak wrote to Zahawi to say he had decided to remove him from government.
Zahawi thanked the prime minister and said he took pride in his role in the vaccine rollout and the Queen's funeral - but did not offer an apology or mention his tax affairs.
He promised to support the prime minister "from the backbenches in the coming years".
In his letter to Zahawi, Mr Sunak said the MP for Stratford-on-Avon could be "extremely proud" of his achievements in government, including overseeing the Covid-19 vaccine rollout.
But Labour deputy leader Angela Rayner said Zahawi should have been sacked "long ago" and accused the prime minister of being "hopelessly weak".
Rayner and Labour Party chair Anneliese Dodds have now written to the prime minister asking him to "come clean" about when he was made aware of the HMRC investigation into Mr Zahawi.
Downing Street has previously insisted that Mr Sunak "was not informed of these details, informally or otherwise".
The SNP's Kirsty Blackman echoed Labour's concerns, saying the prime minister still had "questions to answer over the whole affair".
Meanwhile, Liberal Democrat Deputy Leader Daisy Cooper called on Mr Zahawi to go a step further and resign as an MP.
Levelling Up Secretary Michael Gove told Sunday with Laura Kuenssberg that it was important the facts were "investigated fully and properly" and the situation had required "cool forensic analysis".
Asked whether Zahawi should ever have been appointed, Gove said his "understanding" was that there was "no information that was brought to the attention of the prime minister, either Rishi or indeed Liz Truss which would have led them to believe at the time it was inappropriate to have Nadhim on the team".
During his interview, Gove also said he expected Zahawi to "reflect" on how he had told journalists looking into his tax affairs that they were attempting to smear him.
Dan Neidle, the tax lawyer who began investigating Zahawi's taxes last year, told BBC News the MP had "set lawyers on me... he tried to shut me up".
"Regardless of what happened with the tax, his behaviour... I feel, was a breach of the ministerial code," said Neidle, who is a Labour supporter but insists his investigations are non-partisan.
In his letter to Sunak, Zahawi expressed concern about the conduct of journalists in recent weeks, specifically mentioning one headline which said the "noose was tightening".
April 2021: HMRC starts having interactions with Zahawi, including a meeting with him and his advisers. Zahawi - who was vaccines minister at the time - told Sir Laurie he believed he was "merely being asked certain queries" rather than being investigated. Sir Laurie says Zahawi should have understood this was "a serious matter" and included it in his declaration of interests
15 September 2021: Zahawi is made education secretary by then-Prime Minister Boris Johnson. Sir Laurie says Zahawi again failed to declare his interest
5 July 2022: He is promoted to chancellor. He completes a declaration of interest for his new role but makes no reference to an investigation by HMRC
10 July 2022: Zahawi describes reports he is being investigated by HMRC as "smears"
15 July 2022: He receives a letter from HMRC and subsequently updates his declaration of interests to acknowledge an investigation was under way.
August 2022: Zahawi reaches an agreement with HMRC for failing to take "reasonable care". The BBC has been told the total amount paid to the taxman was in the region of about £5m
September 2022: A final settlement is agreed with HMRC but Zahawi does not update his declaration of interest form with the new information
September and October 2022: Zahawi becomes a levelling up minister under Liz Truss's short-lived premiership and Tory Party chair under Rishi Sunak. Again, Zahawi does not update his declaration of interest form
21 January 2023: Zahawi issues a statement acknowledging he reached a settlement with HMRC following an investigation
23 January 2023: The prime minister asks his ethics adviser Sir Laurie to look into the disclosures made about Zahawi's tax affairs.
- BBC
source: https://www.rnz.co.nz/news/world/483329/tory-party-chairman-zahawi-sacked-from-uk-government-over-tax-row