Massey warrant leads to three arrests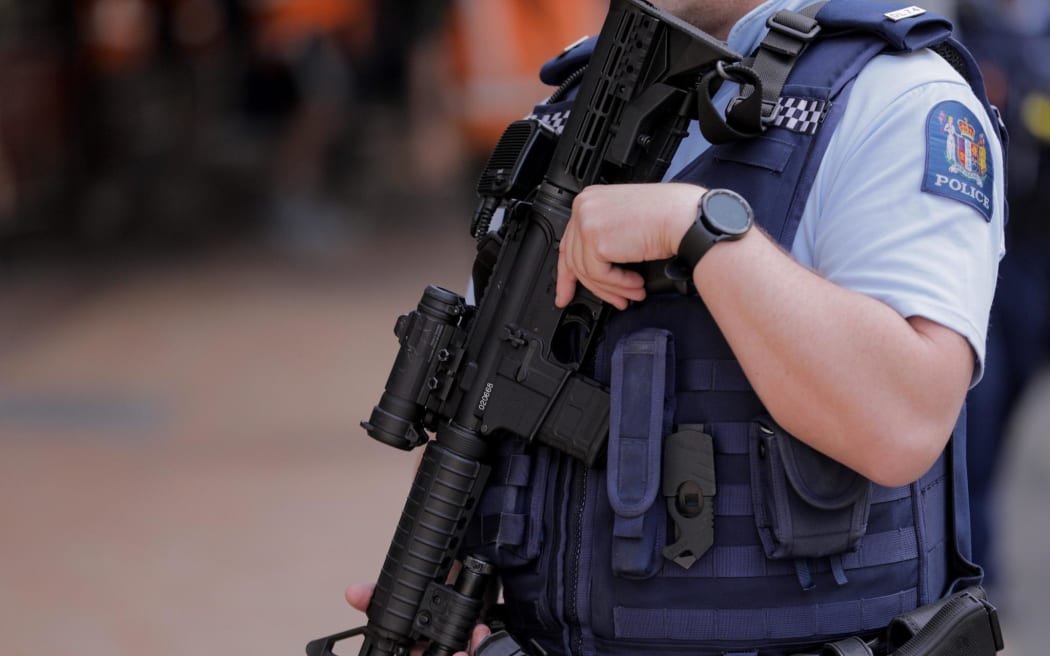 The Armed Offenders Squad assisted police with the arrests. Photo: RNZ / Angus Dreaver
A search warrant executed in Massey this morning resulted in three arrests, all on separate matters.
The warrant was executed by Waitematā Investigators and the Armed Offenders Squad at a residential property on Claverdon Drive in Massey.
Police were at the address as part of an ongoing investigation into a family harm incident in Te Atatū early on Saturday, said Detective Senior Sergeant Nick Poland.
"Police arrested a man at the address in relation to the Te Atatū incident, as well as two other men who were sought for unrelated matters," Poland said.
A 22-year-old man was now facing serious charges - including discharging a firearm to intimidate, commission of a crime with a firearm, and unlawful possession of a firearm.
He was expected to appear via audio visual link in the Waitākere District Court today.
Poland said police were not looking for anyone else in relation to the family harm incident, but two other men at the address were taken into custody on other charges.
The second man arrested had a warrant to arrest, while police were speaking to a third man in relation to a commercial burglary in Massey late last month, he said.
source: https://www.rnz.co.nz/news/national/493493/massey-warrant-leads-to-three-arrests