'Hamstrung': Concern Pacific neighbours profit as NZ maritime border stays shut
Superyacht agents want the maritime border to re-open so they can secure bookings before some of the world's wealthiest again choose to sail elsewhere next summer, taking their deep pockets with them.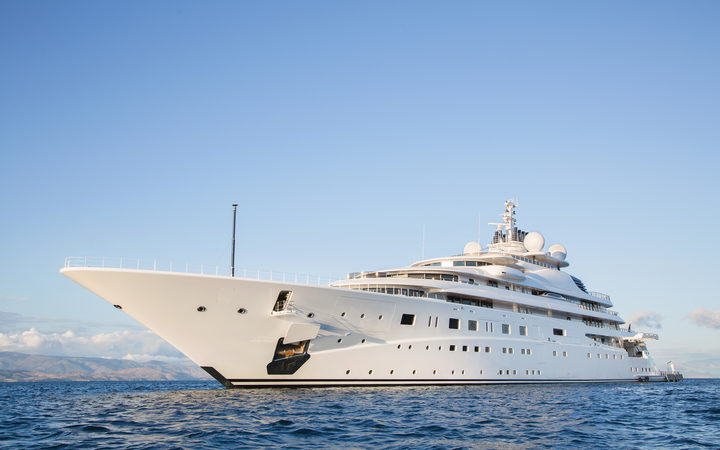 New Zealand attracts about 50 foreign superyachts a year in normal times but Customs' logs show an average of only 10 a year entered our waters under a refit exemption during the pandemic.
The marine sector estimates it has lost $600 million worth of superyacht maintenance work and associated spending during the pandemic.
Of the 38 superyachts that applied to come here through the Ministry of Health's refit exemption, records show only 20 arrived - most for the America's Cup regatta last year.
The ministry's records show estimated spending for refurbishing 16 of those vessels that did arrive, was about $14m.
Superyacht agent Duthie Lidgard said that is a smidgeon of what could have been.
"Everyone will probably say: 'Oh you know it's just silly superyachts and the rich people buying their way' but if only they knew how much these people spent while they were here and not just in Auckland, around New Zealand, it'd just be mind blowing," he said.
He is managing director of Catalano shipping, a company that parts the sea for the arrival of about 35 foreign superyachts in a normal year.
"If the air border opens to Australians shortly in April well then the marine border should open to Australian vessels and Australian crew. If the air border opens to visa waiver countries in May, well then the marine border should open."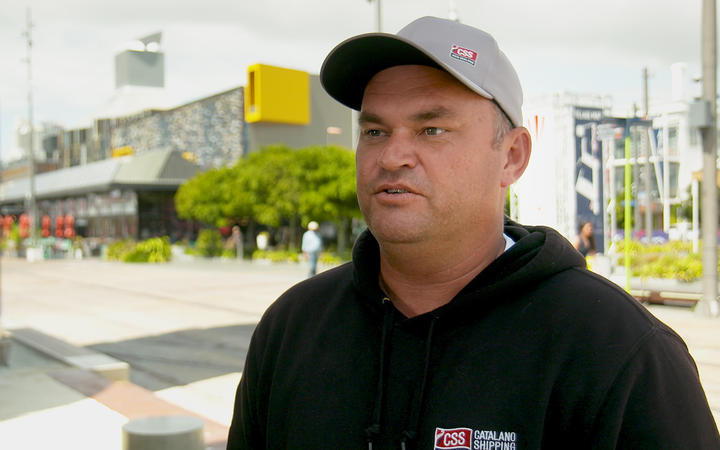 Superyacht agent Duthie Lidgard Photo: RNZ/ Dan Cook
The Marine Industry Association has been advocating for the sea border to re-open ever since it closed.
Its chief executive Peter Busfield said other countries including Australia, Fiji and Tahiti are taking New Zealand's superyacht business.
He would like the government to announce this month when the sea border will re-open.
"The industry has been majorly hamstrung by the restrictions of Covid which is understandable for a period of time but we're now behind the eight ball," he said.
"Australia's sea border is now open, Tahiti's open, Fiji is open, and these countries are promoting with their government support worldwide that they're open for business. With New Zealand, we have to keep on saying we're closed for business."
Busfield said all is not lost if the sector gets a firm sea border re-opening date from government this month.
"We'll get some of the boats that were planning to come to Tahiti, Fiji and Australia and get some market share," he said.
"If we let them know right now, we'll be able to salvage something of the season and get these boats to do a U-turn and come to New Zealand instead but if we don't we've lost that business to our competitors across the ocean."
Prime Minister Jacinda Ardern said re-opening the sea border is more complicated than the air border, due to multiple ports and different types of vessels.
She said the government would make an announcement when they have received advice from officials.
"We want to make sure that we are equitable in our response and we're trying to move in a way that matches the changes we've made at the air border."
Superyacht agents are already marketing New Zealand as a destination for next summer, knowing the air border at least is open to wealthy owners wanting to join their boats here.
Superyacht agency 37 South director Ben Osborne said they recently sent staff to the Caribbean to meet with superyacht captains and crew.
"Now that the air border's open the owners can confidently send their boats down to New Zealand and know that they'll be able to come in and join them."
He is optimistic the sea border will re-open alongside the air border.
"It's about this time of year that the yachts will make a decision as to whether they go east back to the Mediterranean or west through the Panama Canal or through the Pacific and inevitably end up in New Zealand or Australia for the summer period," he said.
"At this stage I would say enquiry levels are high and we should see a lot more yachts down here than we did last summer."
Lidgard said his agency is talking to 12 superyacht captains who are interested in coming next summer.
"We're still on the bucket list, just because we were closed didn't really take us off the list. They still see us as a destination to come visit and are still talking as though it's the ideal place to come cruise. It's just getting the right information to them and what we have to offer while they're here."
With the country's sea border closed for so long, he said face-to-face marketing is the only way to attract superyachts back.
source: https://www.rnz.co.nz/news/national/464873/superyacht-agents-pin-hopes-on-timeline-for-re-opening-of-maritime-border