Vacation rental market shift leaves owners in "nerve-wracking" situation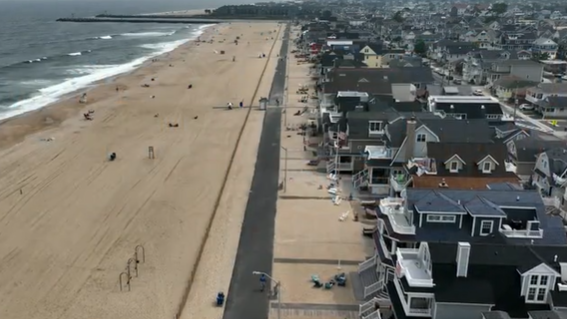 For over two decades, Rory Steinel and his wife have rented out their beachside home along the Jersey Shore during the busy summer months. The property has always been highly sought after, with bookings typically filled for the summer by February. 
But owners like the Steinels are now facing an unusual predicament as prime weeks in July and August remain unbooked, underscoring a significant change in the vacation rental market. 
"We've never had a problem renting, not like this," said Rory Steinel. 
During the COVID-19 pandemic and until last year, demand for vacation rentals soared, enabling owners like the Steinels to raise prices and fully book their properties for the summer. But this year, there is a decline in occupancy at popular summer vacation spots across the country. 
Cape Cod, Massachusetts, Maui, Hawaii, Santa Rosa Beach, Florida, and San Diego, California have all seen a decline compared to last year, according to AirDNA, a tracking company that monitors the performance data of 10 million vacation rentals on platforms like Airbnb and Vrbo. 
Steinel describes the financial considerations amid the evolving rental market as "nerve-wracking."   
"We want to make sure that we're able to make some money too, you know, not just cover our overhead," he said. 
Jamie Lane, chief economist at AirDNA, said an uptick in international travel and the introduction of new rentals have given renters more options, which has led to fewer bookings per host.
Lane said the market is "definitely moving more towards a renter's, guest market" as individuals can now find deals and book last-minute accommodations more easily. 
Jeannie Wheat, a seasoned realtor specializing in rentals at the Jersey Shore, said the 2023 vacation rental market in the area is down by approximately 15%. One five-bedroom home just a block and a half from the beach, which typically rents for $9,000 per week, is not fully booked, Wheat said. But this year, she has noticed more last-minute bookings. 
source: https://www.cbsnews.com/news/vacation-rental-market-shift-unbooked/