National sketches out housing policy in Canterbury
By David Hill, Local Democracy Reporter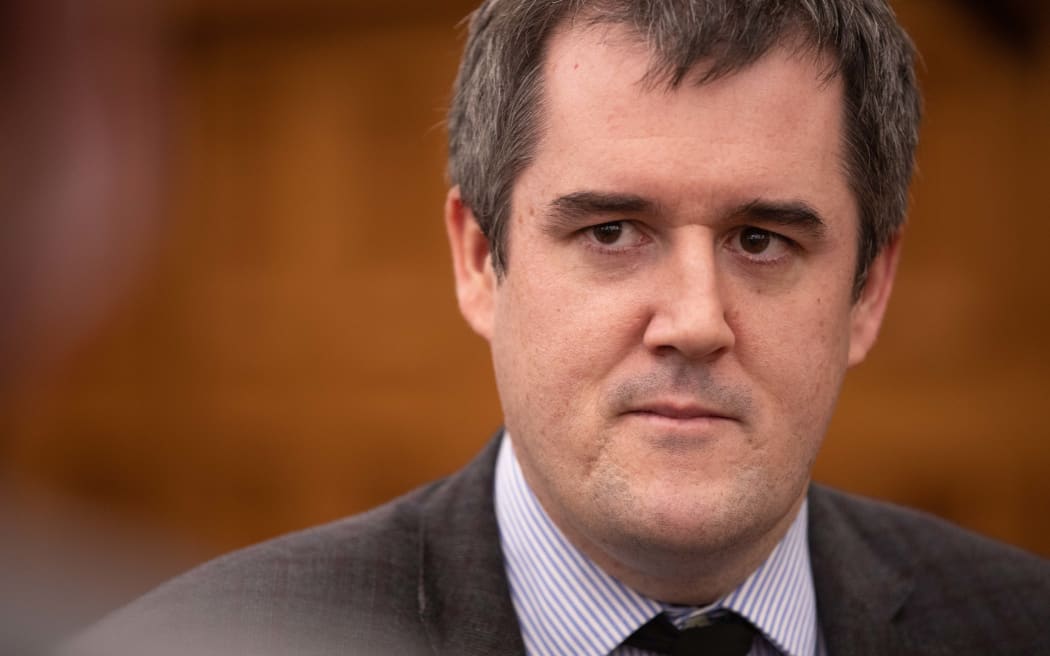 Chris Bishop. Photo: RNZ / Angus Dreaver
The National Party is promising more cash and less red tape so councils can build houses in the Greater Christchurch area.
With October's election looming, National's housing spokesperson Chris Bishop was in Rangiora on Friday to offer his party's strategy to fix to the housing crisis facing the region.
''Rents are up around the country and the state housing waitlist has more than 25,000 people,'' Bishop said.
''Everything in housing is connected, so if there's not enough houses being built, there's not enough rentals.''

The population of the Greater Christchurch area is predicted to grow by around 173,000 people over the next 30 years, requiring an extra 77,000 houses. The Waimakariri District Council's long term planning predicts an extra 5000 need to be built over the next decade.
''Our population is now 70,000 and we are anticipating it could reach 100,000 over the next 20 years and it could happen sooner,'' Mayor Dan Gordon said of Waimakariri's growth earlier this year.
It meant the council needed to consider what infrastructure was needed including three waters, roading, libraries, swimming pools and sports facilities.
Bishop said National had a three-point plan to enable more houses to be built in high growth areas, such as Greater Christchurch.
This included incentives to achieve housing targets, more funding for councils to enable infrastructure and protecting highly productive land. National would set targets for councils, rezone areas within towns and cities for higher density housing and open up more areas on the edge.
''We need to go out and go up,'' he said
National supported the government in passing the Resource Management (Enabling Housing Supply and Other Matters) Amendment Act in December 2021, which made medium density standards the default for large towns in high growth areas.
But Bishop said National would amend the legislation to give councils more flexibility.
''If councils want to use the legislation they can and if they don't, they don't have to.
''I have been meeting with councils and listening to their concerns and I agree we need a bit of balance.''
Incentives included giving councils a return on their efforts to open up more land for housing.
''Councils often say to us, 'we free up land for housing and you get the GST and other taxes and we get nothing'.''
National would offer $25,000 per house for every house over the average for five years.
''Say 10,000 houses are built this year and next year you do 15,000, you will get money for those extra 5000 houses.
''With that money you can pay for convention centres and public funding.''
He said National would also amend the Infrastructure Funding and Financing Act to free up funding for councils to get on and build infrastructure. The new National Policy Statement on highly productive land established three categories of productive land.
Bishop said while the first two categories would be excluded from housing development to protect farmland, land in category three could be opened up for housing in high growth areas.
- Local Democracy Reporting is Public Interest Journalism funded through NZ On Air
source: https://www.rnz.co.nz/news/political/493492/national-sketches-out-housing-policy-in-rangiora-visit