What to expect as the Football Ferns step into the World Cup spotlight
Explainer - The Football Ferns are hoping for better and to shake off indifferent form when the country hosts its biggest sporting event ever in a few days. So who are the stars and how will it all unfold? RNZ takes a look at what we can expect.
As the event plays out, expect New Zealand's Football Ferns such as CJ Bott, Ali Riley and Micky Foster to leap into prominence - just as the Black Ferns did on their way to a memorable world cup title last year.
No-one is suggesting the footballers can emulate them - but they will take heart from playing on home soil. A win in the group stage or even better, advancing to the knock-out stage, would be an unprecedented achievement for a Kiwi football side at the top level.
New Zealand is co-hosting with Australia and for the first time 32 nations will take part, a major expansion on the 12 who competed in the first women's World Cup in China in 1991.
The Football Ferns will feature in the tournament opener on 20 July when they take on 12th-ranked Norway at Eden Park at 7pm. Later that night Australia will play Ireland in Sydney where the final will also be played exactly one month later.
Auckland, Hamilton, Wellington, and Dunedin will host 29 matches of the 64 that will be played during the event. Most are group matches with Auckland and Wellington also set to host one round-of-16 match each, both on Saturday 5 August, then a quarterfinal each on Friday 11 August followed by a semifinal in Auckland on Tuesday 15 August.
FIFA is promising a $200 million boost for the country's economy and a chance to grow the women's game to complement some of the best football action in the world this year although research suggests the long-term benefits of mega-events, like World Cups and Olympics, are open to debate.
The Hotel Council has already expressed its disappointment that a promised flood of bookings from international visitors had not eventuated by the first week of July.
There will be eight groups of four teams with the same format as the recent men's event in Qatar - the top two qualifiers from the group stage advance to the knock-out stage.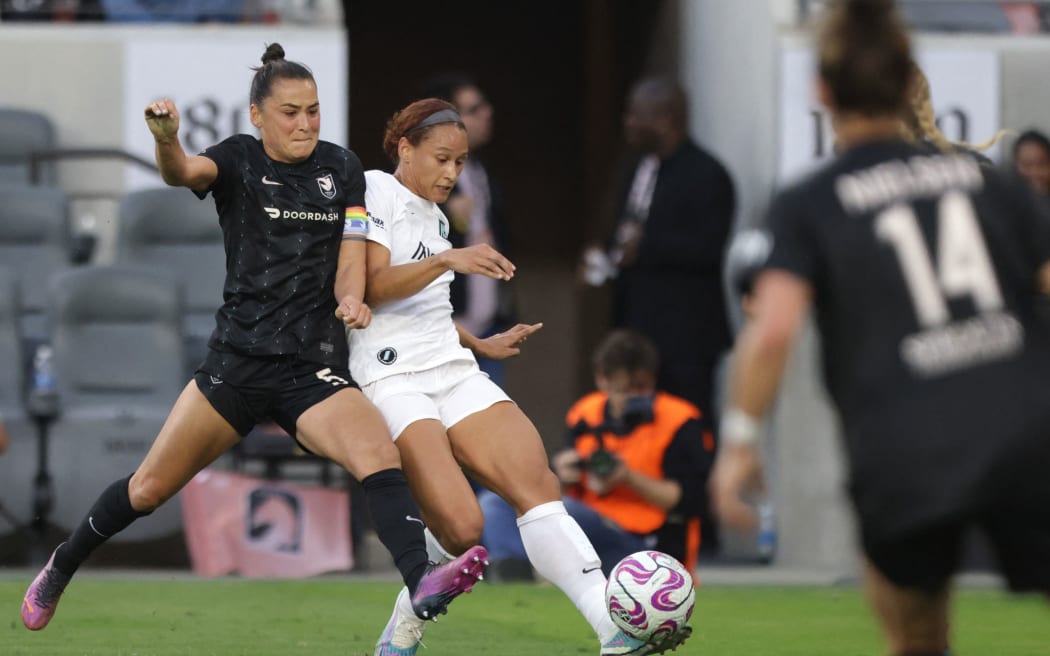 Captain Ali Riley, seen here playing for her Angel City side in the US, will lead from the front for the Ferns when she takes part in her fifth World Cup campaign. Photo: AFP / Getty Images
The teams to play their first three matches in Aotearoa are:
New Zealand has hosted FIFA tournaments on three other occasions, namely the FIFA U-17 Women's World Cup in 2008, FIFA U-17 World Cup (1999) and the FIFA U-20 World Cup (2015).
Yes - officials in both Australia and New Zealand were alarmed at reports FIFA would allow Saudi Arabia's tourist arm to be a cup sponsor.
The co-hosts objected on the grounds of Saudi Arabia's treatment of women and saw it as an attempt at 'sportwashing'. In March FIFA dropped the plan.
Other talking points:
source: https://www.rnz.co.nz/news/sport/493748/countdown-to-the-fifa-women-s-football-world-cup-what-you-need-to-know