A doggone good outcome - Stolen shelter pup rescued safely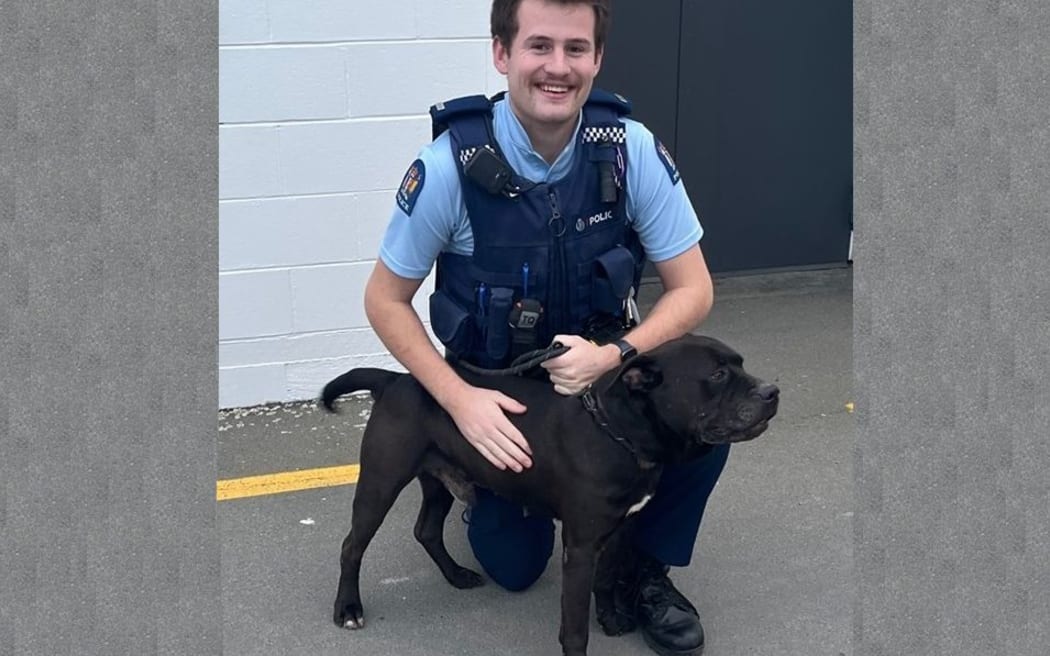 Buddy, pictured with Constable Jack Phillips, was recovered safely. Photo: Supplied / NZ Police
A stolen rescue shelter dog was rescued by police in Timaru today.
Police said they received a report Thursday evening of a dog, Buddy, having been stolen from a Woolston rescue shelter.
"Thanks to excellent CCTV footage provided by the shelter, a suspect and vehicle of interest were identified," police said in a statement.
"After further enquiries, and with the assistance of Timaru District Council Animal Officers, Buddy was found safe and well following a search warrant in Timaru today."
A 47-year-old man has been charged with burglary and is due to appear in Timaru District Court on 11 July.
"Buddy remains in the hands of the Timaru District Council for return to Christchurch at the soonest opportunity - hopefully after a good feed of dog biscuits," police said.
source: https://www.rnz.co.nz/news/national/493354/a-doggone-good-outcome-stolen-shelter-pup-rescued-safely