National loses ground to Hipkins' Labour in two new polls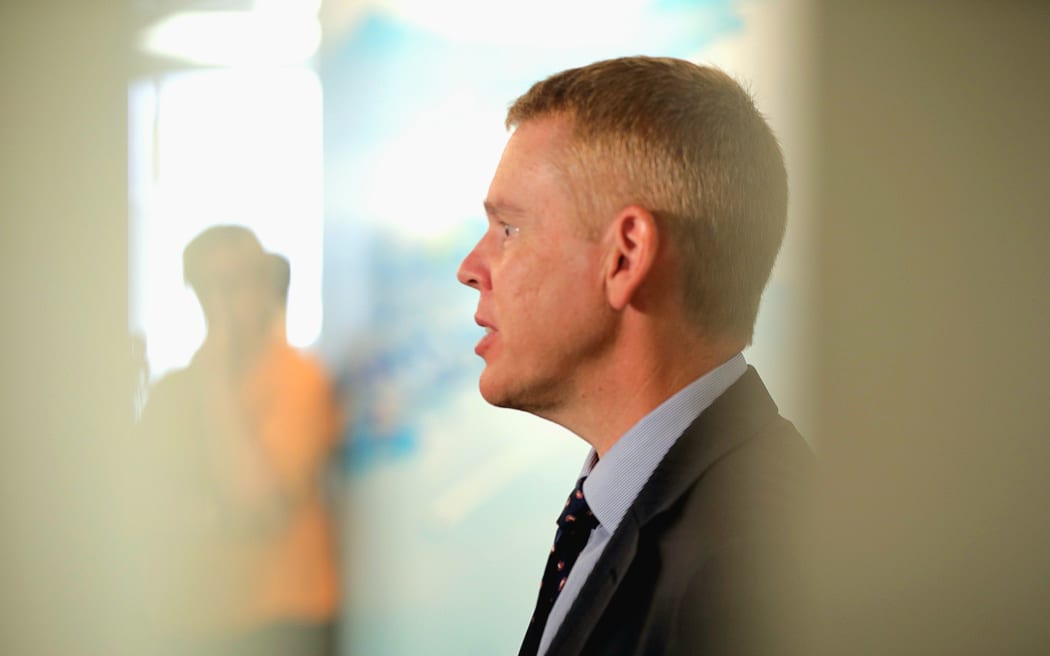 Prime Minister Chris Hipkins in Auckland last week. Photo: RNZ / Nick Monro
Two political polls tonight have Labour regaining lost ground against National, with leader Chris Hipkins more popular than the opposition's Christopher Luxon.
However, the strikingly similar results from both would translate to National-ACT having 60 seats in Parliament, Labour-Greens on 58. Te Pāti Māori would have two seats, and if National-ACT was unable to secure support from them it would mean a hung Parliament.
30 January - Red level weather warnings (the most severe warnings) are currently in place for Auckland and the Coromandel Peninsula. Because of this the National Emergency Management Agency has issued a safety warning that the forecast heavy rain could cause flooding, slips and damage. Scroll down to find the full list of their advice for keeping safe.
Both polls are the first of the year and the first since Chris Hipkins took over as Prime Minister after Jacinda Ardern's shock resignation from the role.
The 1News Kantar poll had Labour up 5 percentage points to 38, with National down one percentage point to 37.
On preferred prime minister rankings, Hipkins - who was not even on the board for the previous poll - came out with 23 percent support, just ahead of Luxon's 22 percent.
That was even with Ardern still making a showing in the rankings at 5 percent.
Hipkins had an approval/disapproval rating of 46/10 percent, a stronger rating than Ardern achieved in the January and September polls of last year.
"The ratings indicate, that at this early stage, Chris Hipkins is not yet a polarising figure, in the same way that Jacinda Ardern later became," Kantar's analysis said.
Luxon's approval/disapproval rating meanwhile was 43/34 percent, his lowest approval rating to date.
Newshub Reid Research's poll meanwhile had Labour up 5.7 percent to 38 percentage points, ahead of National which lost 4.1 points, dropping to 36.6.
It also had Hipkins ahead on preferred prime minister stakes, with 19.6 percent support compared to Luxon's 18.8 percent. Ardern retained 12.4 percent support.
1News / Kantar (25 - 29 January):
Preferred PM:
Newshub / Reid Research (22 - 27 January):
Preferred PM:
Margin of error for both polls was 3.1 percent.
Because of the red level weather warnings issued for Auckland and the Coromandel Peninsula, the National Emergency Management Agency has posted advice on how to keep safe:
source: https://www.rnz.co.nz/news/political/483348/national-loses-ground-to-hipkins-labour-in-two-new-polls