Daniel Ricciardo returns to F1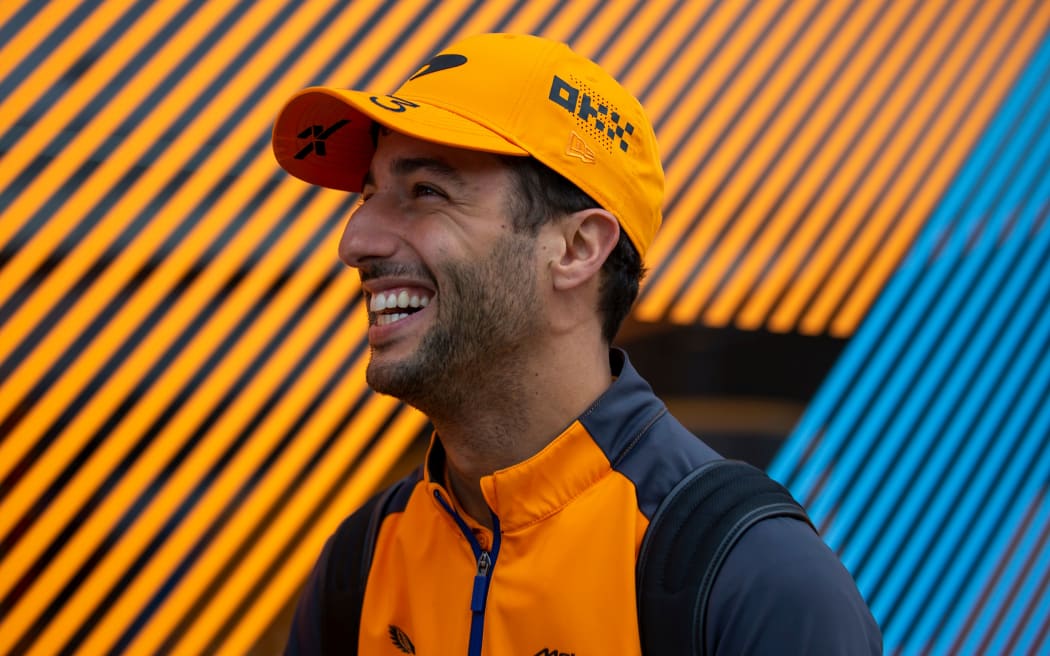 Daniel Ricciardi at McLaren Photo: PHOTOSPORT
Australian Daniel Ricciardo will return to a Formula One race seat with AlphaTauri from Hungary next week after replacing Nyck de Vries for the rest of the season, the Red Bull-owned team said.
Ricciardo drove for the team from 2012-13 when they were known as Toro Rosso and then graduated to Red Bull from 2014 to 2018, winning seven races.
He left McLaren last year after being replaced by compatriot Oscar Piastri and was due to spend 2023 on the sidelines as Red Bull reserve while deciding his future intentions.
"I am stoked to be back on track with the Red Bull family," commented Ricciardo.
De Vries has had a difficult season and his departure comes as no surprise with the Dutch driver failing to score a point and sitting bottom of the standings.
"I'm very pleased to welcome Daniel back into the team," AlphaTauri team principal Franz Tost said.
"There's no doubt about his driving skills, and he already knows many of us, so his integration will be easy and straight forward. The team will also profit a lot from his experience, as he is an eight-time Formula One Grand Prix winner.
"I would like to thank Nyck for his valuable contribution during his time with Scuderia AlphaTauri and I wish him all the best for the future."
De Vries had a dream debut in F1 last year when he scored points for Williams with a ninth-place finish in the Italian Grand Prix at Monza as a substitute for the unwell Alex Albon.
The 2021 Formula E champion has failed to live up to expectations, however.
Ricciardo has done plenty of simulator work and was tyre testing with Pirelli at Silverstone on Tuesday, his first return to the cockpit since leaving McLaren.
"It is great to see Daniel hasn't lost any form while away from racing and that the strides he has been making in Sim (simulator) sessions translate on track," said Red Bull principal Christian Horner.
"His times during the tyre test were extremely competitive. It was a very impressive drive and we are excited to see what the rest of the season brings for Daniel on loan at Scuderia AlphaTauri."
Horner told reporters last month that Ricciardo, 34, had got his 'mojo' back.
The Australian also said it would be a "fairytale ending" to his career to race for Red Bull again.
AlphaTauri are last in the standings with just two points from 10 races after Williams moved off the bottom and up to seventh with strong recent results.
-Reuters
source: https://www.rnz.co.nz/news/sport/493574/daniel-ricciardo-returns-to-f1