Zambia footballers arrive for World Cup as questions arise over coach's behaviour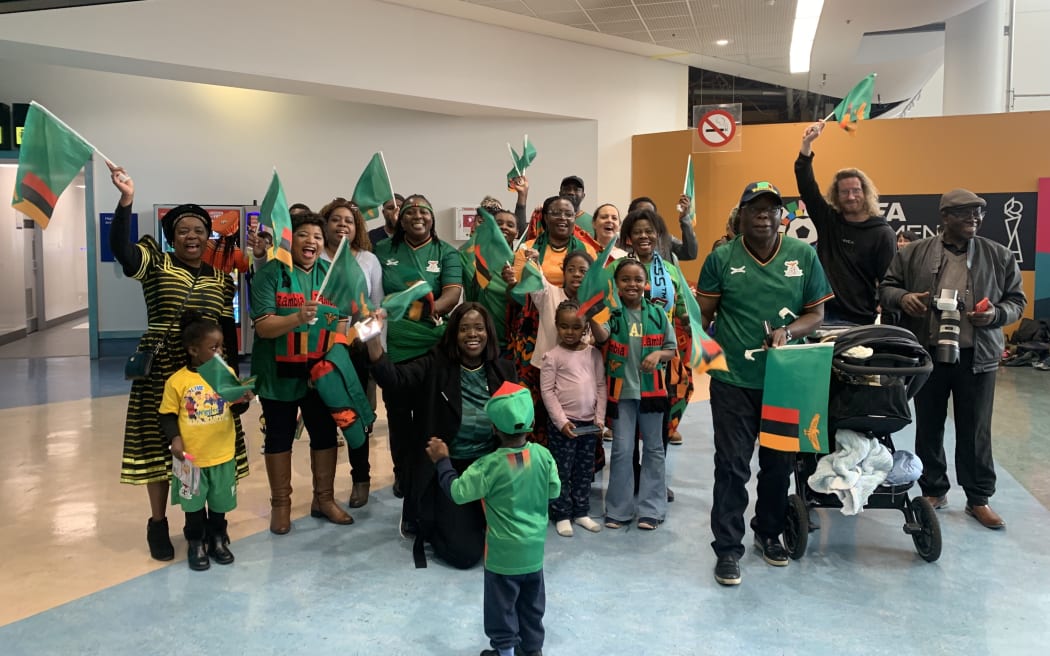 Zambia supporters wait at Auckland Airport for their team to arrive. Photo: RNZ / Rayssa Almeida
Members of Zambia's women's football team have arrived in New Zealand to an exuberant welcome but also questions over allegations of sexual misconduct against their coach.
A small crowd of supporters clapped, banged drums and cheered as the team walked quickly through Auckland International Airport today.
"We're going to win," shouted one fan. "The cup is coming to Africa."
Zambia will be based mainly in Hamilton for this month's FIFA Women's World Cup with games against Japan, Spain and Costa Rica in Group C.
But their arrival comes as the UK Guardian newspaper revealed that head coach Bruce Mwape has been investigated over allegations of sexual misconduct.
Bruce Mwape visited Auckland last October for the World Cup draw. Photo: AFP
About half the team arrived today with the rest due tomorrow.
Mwape has coached the team for five years and led them to qualification for the World Cup for the first time.
But The Guardian said that Football Association of Zambia had referred an investigation into sexual abuse to FIFA, the sport's governing body, last September.
It quoted a player as saying, "If he [Mwape] wants to sleep with someone, you have to say yes. It's normal that the coach sleeps with the players in our team."
The Guardian quoted a FIFA spokesperson as saying it would not comment on ongoing investigations.
The newspaper also said there had been threats that team members should not speak out.
The Zambia women's side is one of Africa's fastest-rising teams, having been the only African women's football representative at the 2020 Tokyo Olympics, according to their team profile in The Guardian.
The Copper Queens also reached the 2022 Women's Africa Cup of Nations (Wafcon) semi-finals in Morocco, which secured their qualification for a Women's World Cup debut in 2023.
The Philippines team also arrived in Auckland today, meanwhile, the Costa Rica squad, who are in Group C with Zambia, arrived in Christchurch.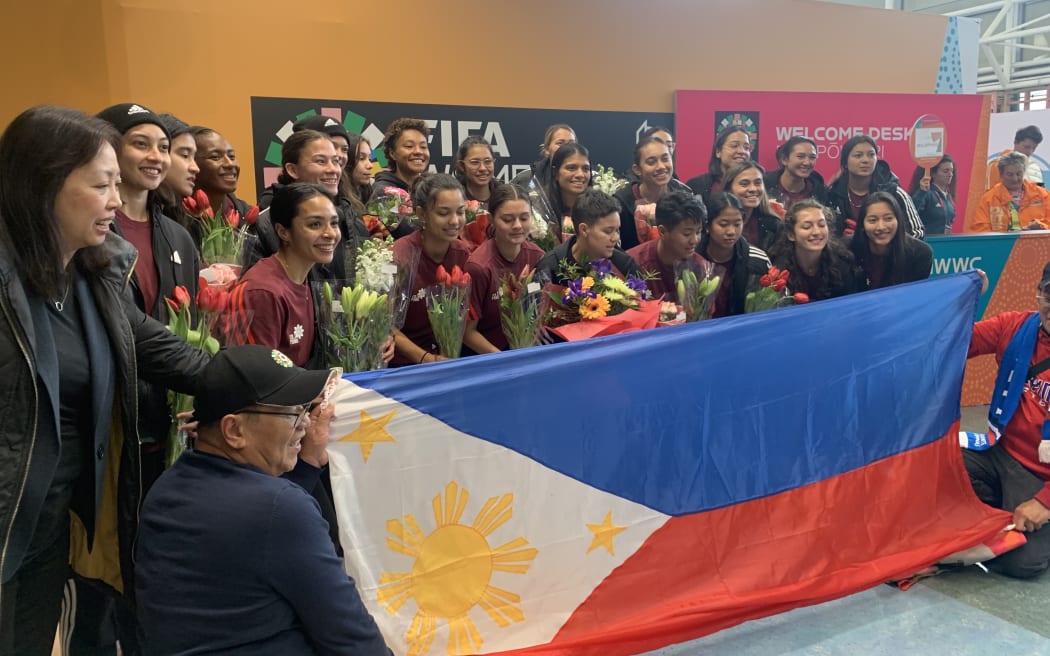 The Phillipines team arrive in Auckland and take photos with fans. Photo: RNZ / Rayssa Almeida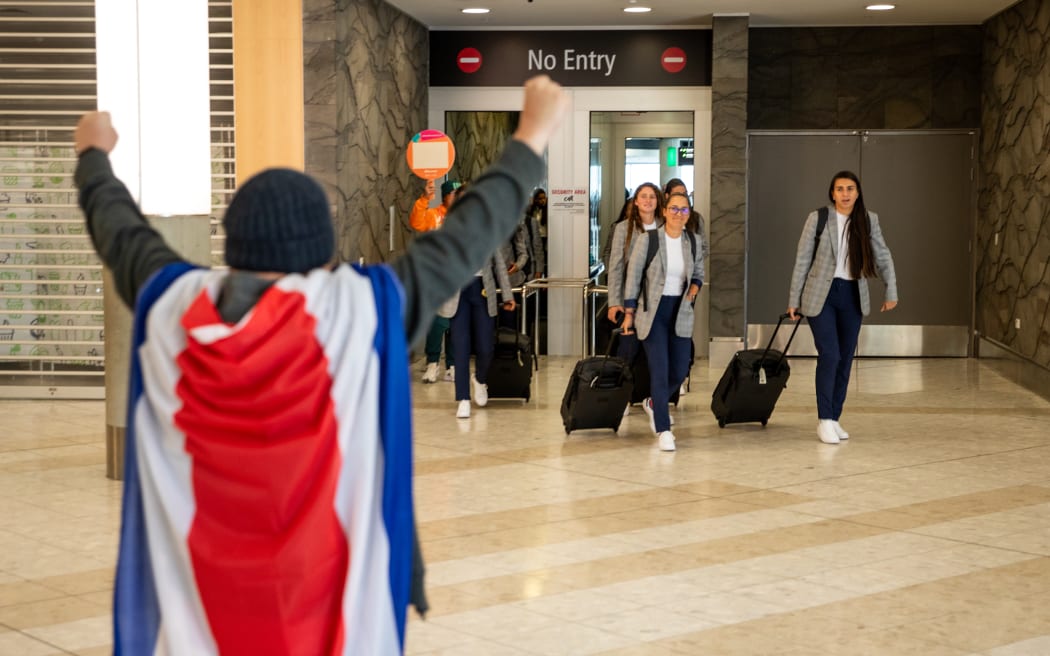 The Costa Rica squad arrived in Christchurch on Monday. Photo: RNZ / Nate McKinnon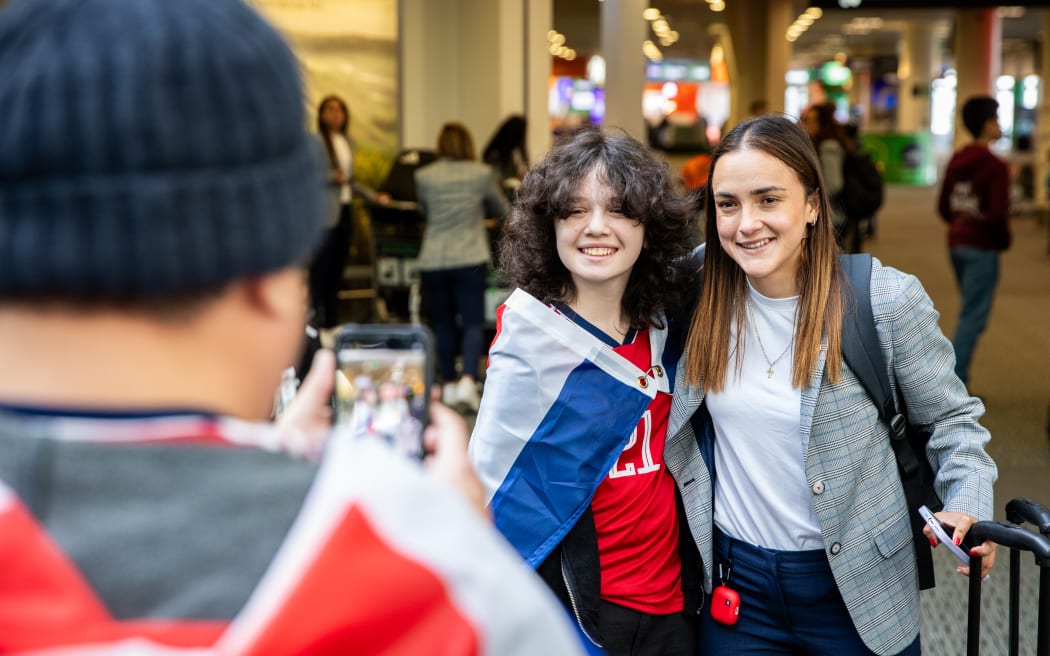 Costa Rica players stopped to take photos with fans. Photo: RNZ / Nate McKinnon
source: https://www.rnz.co.nz/news/sport/493495/fifa-football-world-cup-zambia-team-members-arrive-as-allegations-swirl-over-coach-s-behaviour