DNC could vote to change order of presidential primaries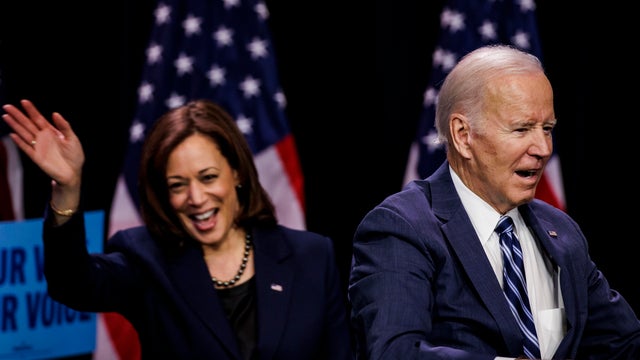 New Hampshire has hosted the first primary in the nation on the road to the presidential nomination for more than 100 years, but Democrats are voting Saturday on whether to change that. 
The Democratic National Committee (DNC) is meeting in Philadelphia to vote on upending the party's presidential nominating calendar, which has not undergone major changes in decades. Under the proposed plan, which is supported by President Joe Biden, South Carolina would become the first state on the presidential primary calendar, followed by New Hampshire and Nevada three days later. The proposal would also move battleground states Georgia and Michigan up in the calendar, while Iowa, the site of chaotic caucuses in 2020, would be pushed further back in the year. 
South Carolina was pivotal for Mr. Biden in 2020. The nomination seemed to be out of his reach, until Rep. Jim Clyburn threw his support to Mr. Biden, and he won the state, reversing his political fortunes and setting him on the path to the nomination. 
"This proposal by President Biden will reflect the strength of America's greatest asset and that is our diversity," said Jaime Harrison, chairman of the Democratic National Committee.
Some Democrats argue that New Hampshire is too small, too rural and not diverse enough to reflect a changing country, after the state has hosted the nation's first primary since 1920 due to a state law. 
But Republican Gov. Chris Sununu of New Hampshire called the proposal an "absolute joke."
"It's not based on anything to ensure that the voters in America will have a better first filter. It's just based on a personal preference of a candidate," Sununu said.
New Hampshire Democrats could still try to hold their primary first, but the national party would almost certainly punish them by taking away all or some of the state's delegates for the Democratic convention, and would discourage Democrats, too, from campaigning in the state prior to the primary.
On Friday, New Hampshire Democratic Party Chair Ray Buckley said while he'll continue to work "in good faith" with the DNC, he emphasized that his state will buck the DNC's calendar and go ahead of South Carolina. 
"The DNC can choose to do whatever they wish to do," Buckley said. "But it seems odd that we would be punished for doing something that is completely out of our control, to punish our candidates and ability to get elected in November of 2024 because the New Hampshire Republicans pick the date of the primary."
The DNC gave both New Hampshire and Georgia until June 3 to figure out how to change their primary dates. 
source: https://www.cbsnews.com/live-updates/dnc-democratic-presidential-primary-order-2024/