Top female cricketer to be honoured with Debbie Hockley medal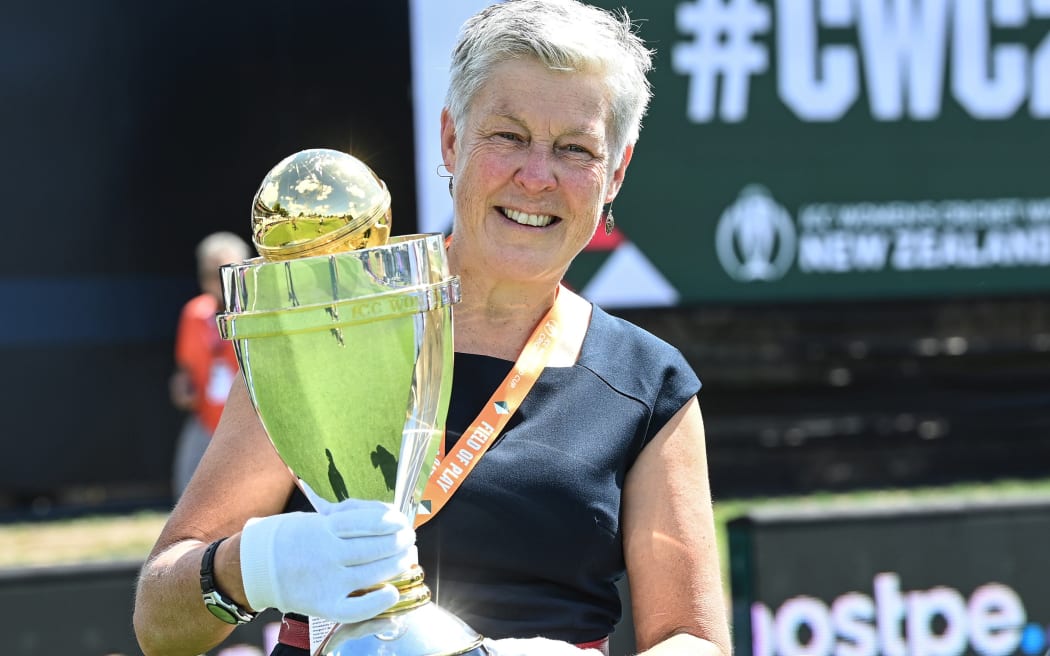 Former White Ferns captain Debbie Hockley with the World Cup in Hamilton in 2022. Photo: Photosport
New Zealand's outstanding female cricketer will be honoured with the inaugural Debbie Hockley Medal at this year's annual cricket awards ceremony in March.
The newly minted honour will be afforded equal status to the Sir Richard Hadlee Medal for the outstanding male cricketer of the year.
Hockley was regarded as one of the world's best batters during her playing days and one of the finest to have played the game.
She is the only woman to have won the supreme New Zealand Cricketer of the Year Award, having been honoured in 1998, 13 years before it was changed to the Sir Richard Hadlee Medal.
"I feel honoured, personally, of course - but also thrilled that the country's outstanding women's cricketer of the year will be recognised on an annual and ongoing basis," said Hockley.
"It's been wonderful to watch the progress of the women's game in New Zealand over the past five or six years and this is another very positive development.
"Women's cricket is going from strength to strength; the growth at all levels has been amazing.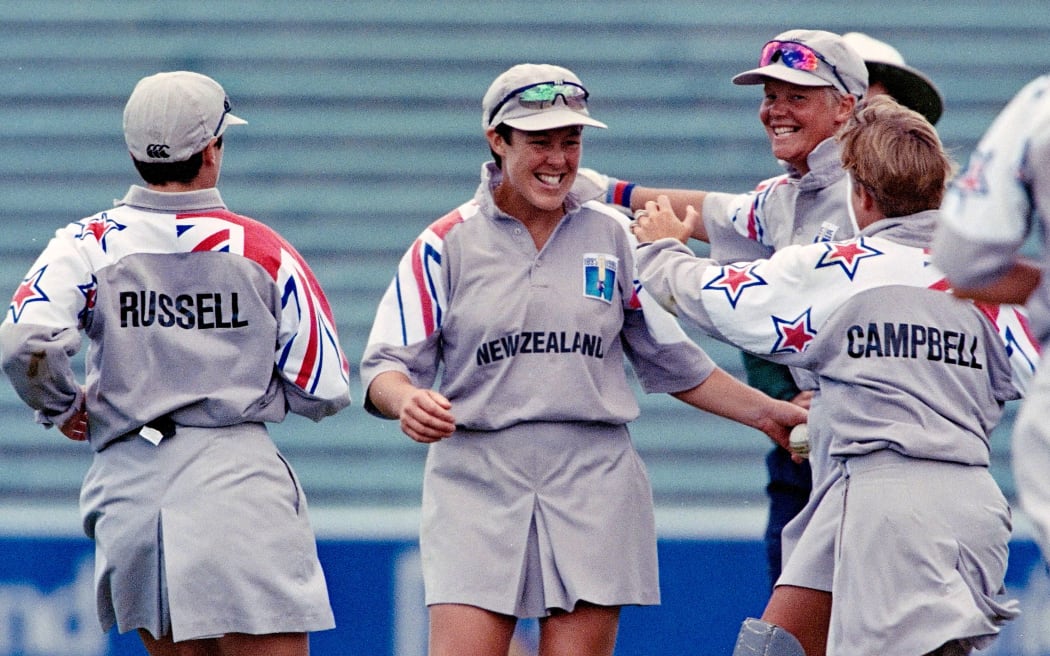 Debbie Hockley celebrates taking a catch against Australia at the 1995 World Cup in Auckland. Photo: Photosport
Hockley was the fourth woman to be inducted into the ICC Hall of Fame after Belinda Clark (Australia), Enid Bakewell and Rachael Heyhoe-Flint (England).
In the Test arena, she scored 1301 runs at 52.04, including four centuries, seven half-centuries and a top score of 126 not out against Australia, at Auckland in 1990.
Hockley also played 118 ODIs, scoring 4064 runs at 41.89, including four centuries, 34 half-centuries - while taking 54 wickets.
She was the first woman to eclipse 4000 ODI runs, and also the first to play 100 ODIs.
Across both formats, she captained New Zealand on 33 occasions and was the first woman to be elected president of New Zealand Cricket.
Hockley retired from international cricket after playing in the White Ferns World Cup final against Australia, at Lincoln in 2000.
-RNZ
source: https://www.rnz.co.nz/news/sport/483140/top-female-cricketer-to-be-honoured-with-debbie-hockley-medal