Joseph to step down as Japan head coach after World Cup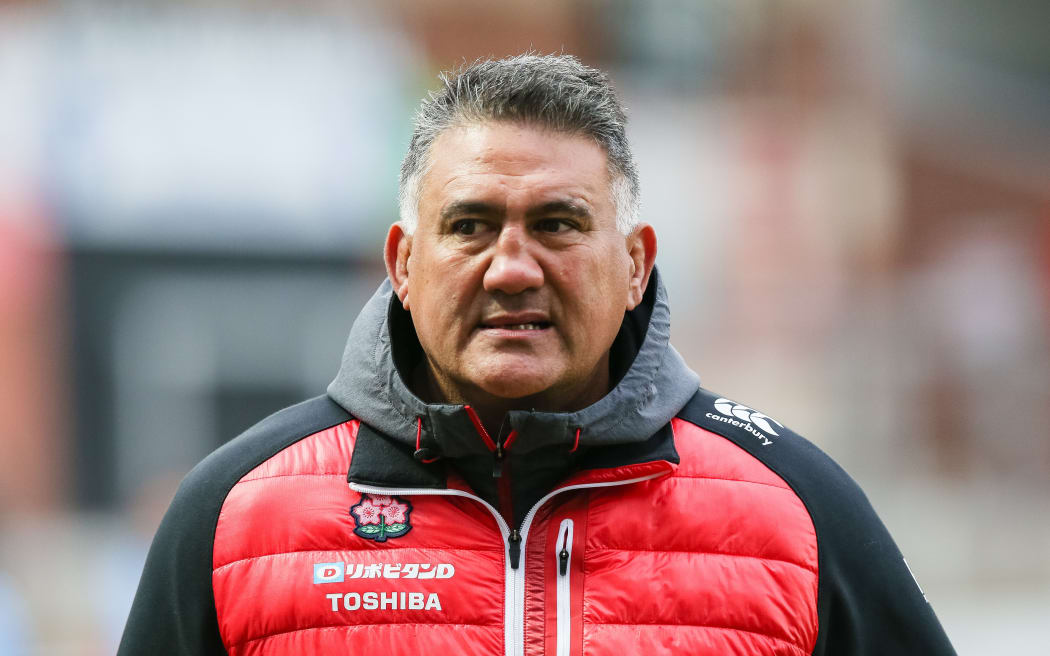 Jamie Joseph. Photo: PHOTOSPORT
Former All Black Jamie Joseph will step down as Japan head coach after this year's Rugby World Cup in France.
The 53-year-old New Zealander took over in 2016 and extended his contract three years later after leading the 'Brave Blossoms' to the 2019 World Cup quarter-finals for the first time on home soil.
"My time in Japan was very good, and I think it's a good time to leave," Kyodo News Agency quoted him as saying on Wednesday at the team's training camp in Miyazaki, southern Japan.
"It's good for my family."
Joseph was one of the candidates to become All Blacks head coach but lost out to Scott Robertson.
He also coached the Highlanders for six seasons, guiding them to their sole Super Rugby title in 2015.
During his playing career, Joseph represented New Zealand at the 1995 World Cup and Japan at the 1999 tournament.
Japan are in Pool D with England, Argentina, Samoa and Chile at the World Cup, which runs from Sept. 8 to Oct. 28.
- Reuters
source: https://www.rnz.co.nz/news/sport/493307/joseph-to-step-down-as-japan-head-coach-after-world-cup