Wayde Egan and Ali Leiataua stick with Warriors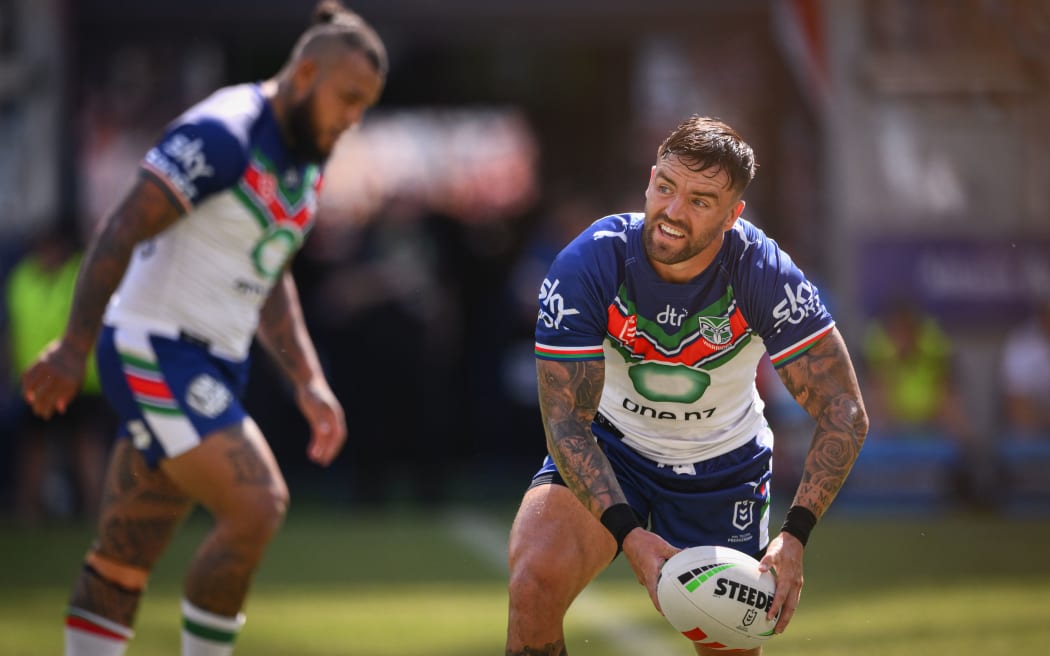 Wayde Egan extends his time with the Warriors until end of 2025 season. Photo: PHOTOSPORT
Wayde Egan and Ali Leiataua have signed contract extensions keeping them at the Warriors until the end of the 2025 NRL season.
Senior first grader Egan has extended his contract by one year after bringing up his milestone match against the Eels on Saturday night.
Egan is having his best season in the NRL yet, in 13 appearances this year he has scored five tries (his best for a season to date) while he averages 53 metres and 37 tackles a match.
The contract extension will bring Egan's time with the club to six seasons.
The 20-year-old Leiataua, who debuted this season, has signed a two-year contract which will see him join the club's full-time NRL squad from next season.
"Wayde and Ali come from different ends of the scale in terms of experience but both play key roles in our plans for the future," general manager recruitment, pathways and development Andrew McFadden said.
"Wayde provides so much to the team and the squad with his ability and leadership while Ali lived up to expectations with his NRL debut against the Raiders."
Egan joined the Warriors from Penrith in 2020 while Leiataua, nephew of rugby league legend Ali Lauitiiti, has progressed through the pathways since first coming into the club's system as a 14-year-old.
Leiataua was a foundation player in the Warriors' first SG Ball Cup side in 2020 and has been a standout for the club's New South Wales side in its return to the competition this season.
-RNZ
source: https://www.rnz.co.nz/news/sport/493499/wayde-egan-and-ali-leiataua-stick-with-warriors