'They make it impossible': Council red tape in way of war grave volunteers
Local councils often stand in the way of young people trying to keep the nation's war graves in pristine condition, a volunteer says.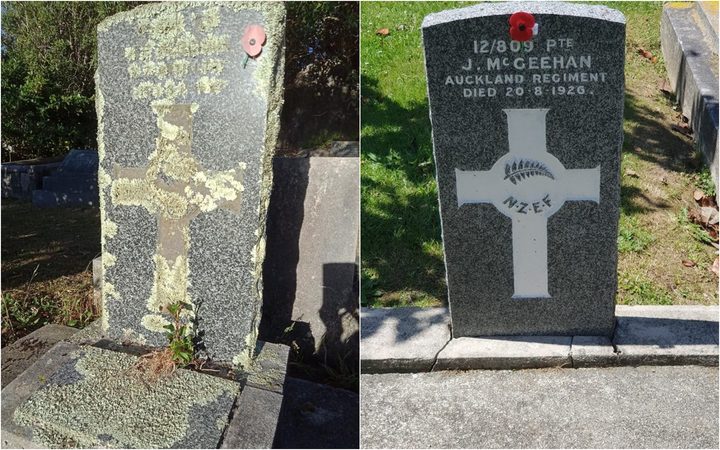 A before and after photo of a war grave restored by The New Zealand Remembrance Army. Photo: RNZ / Supplied
Hundreds of young people will be out at the weekend helping to clean graves of returned servicemen and women in readiness for Anzac Day.
The work is being coordinated by the New Zealand Remembrance Army, a volunteer group set up five years ago to restore and maintain war graves.
Group founder Simon Strombom said it had been working with the Student Volunteer Army and there would be teams at 30 sites around the country doing a general tidy-up of the war graves and also remembering those who died and their families.
"Keeping the generations alive with the spirit of Anzac."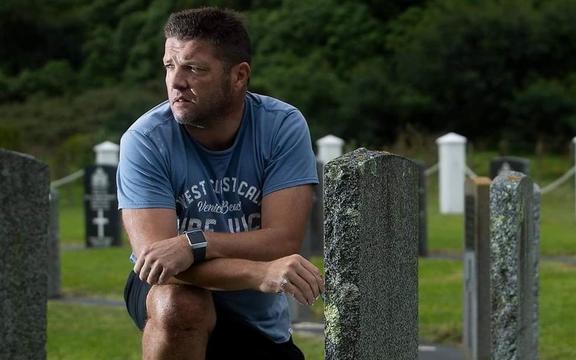 Simon Strombom. Photo: Supplied
Strombom said there had been a mixed response from councils to their work, with those in larger centres making their work next to impossible.
"It seems to be the larger the council, the more process and procedure they make us jump through.
"Some of them make us jump through stuff that virtually destroys volunteerism - they make it absolutely impossible."
He said councils were keen on relatives being contacted but the group members had only succeeded in one in 25 cases so far. One example in a cemetery was locating the families of soldiers with the surnames of Smith, Jones and White which proved unsuccessful.
So far the group has cleaned about 90,000 war graves and has also compiled the stories of about 3500 men and women who served.
"We've found some fascinating stories around the country."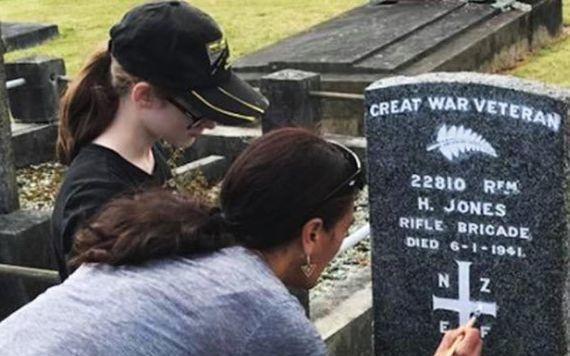 Many stories about the war veterans' lives are being revealed as part of the clean-up. Photo: Supplied / Remembrance Army
The army has a Facebook page where members post details about completed restorations and stories so whānau can check if their ancestors' graves have been attended to.
The work is paid for in part by their main sponsor, AMP, which has allowed 16 unmarked graves around New Zealand to be restored and they will be unveiled this weekend.
Other sponsors, RSAs, the Ranfurly Trust and private donations also help to pay for their work.
source: https://www.rnz.co.nz/news/national/465669/councils-accused-of-obstructing-efforts-to-restore-war-graves