Universities eye new tie-ups with Indian institutions to attract international students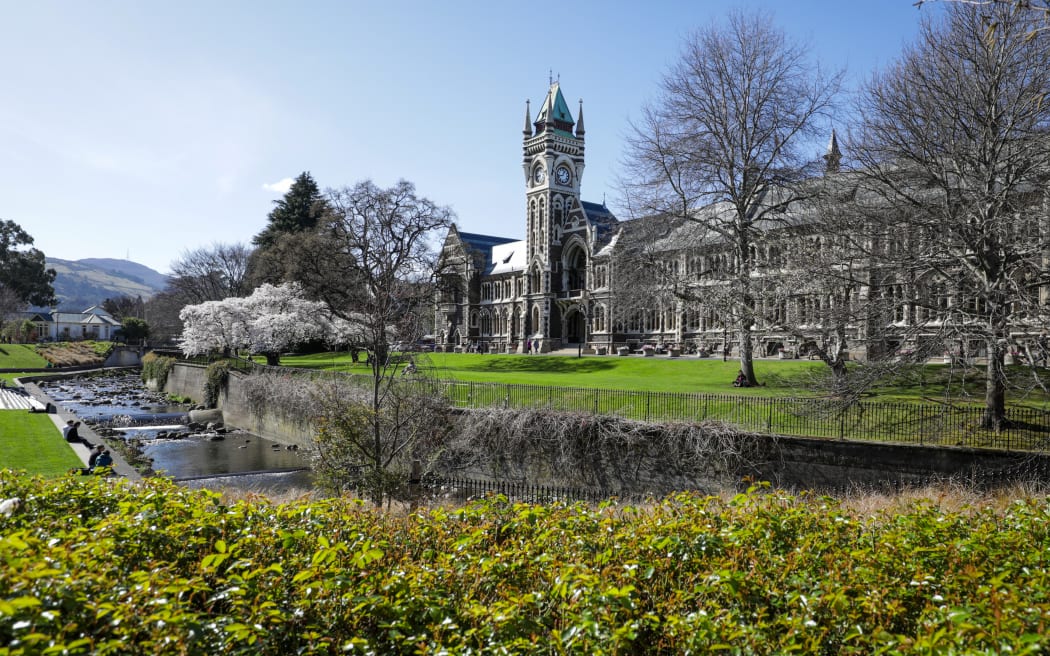 The University of Otago is one of the New Zealand universities who have signed an agreement to open new pathways for Indian students to study here. Photo: RNZ / Nate McKinnon
A third New Zealand university is close to signing with Mumbai's Bombay Stock Exchange Institute, opening up opportunities for Indian students to study in Aotearoa.
The Bombay Stock Exchange Institute is a subsidiary of Bombay Stock Exchange, which at 148 years old, is the oldest stock exchange in Asia.
Managing director and CEO of the Bombay Stock Exchange Institute Ambarish Datta said it was a privilege to partner with universities in New Zealand.
"New Zealand education is recognised worldwide, and students are offered a fantastic opportunity to learn in a great country," he said.
The University of Canterbury signed a memorandum of understanding in late 2018, allowing students to study in New Zealand for two of its master's programmes.
It allows students to start their course in India and then travel to New Zealand to graduate while still qualifying for a Post Study Work Visa.
University of Canterbury Business Taught Masters programme director Stephen Hickinson said the agreement was beneficial to universities because they get students in different levels of study.
"It is also cheaper for students because they spend the first half of their study in India."
The University of Otago reached agreements with five Indian institutions in 2017.
International director Jason Cushen said staff were also looking to develop further partnerships across India, particularly in the southern region and in the state of Maharashtra.
He said these programmes offer more opportunities for international students that may not be accessible in their home country
RNZ understands that another New Zealand university is in the final stages of signing an agreement with the Bombay Stock Exchange Institute.
A spokesperson for the institute said they are currently finalising the curriculum and planning to start the programme by February next year.
According to a recent Education New Zealand study, international students contributed $3.7 billion to New Zealand's economy in 2019, with a sizeable portion going to universities.
But the pandemic changed everything.
"We started the course in 2019 and then Covid hit, so we have only had a few students so far," Hickinson said.
"At the moment, it's a little unknown how things will turn out."
Education Minister Jan Tinetti and Finance Minister Grant Robertson recently announced extra funding for struggling universities and tertiary institutions.
An additional $128 million will be invested to increase tuition subsidies at degree-level and above by a further 4 percent in 2024 and 2025. This is in addition to the 5 percent funding increase that was included in the 2023 Budget, which the government described as the most significant funding increase in 20 years.
"The government has heard the concerns of the sector," Tinetti said.
"When we began our Budget process, universities and other degree providers were forecasting enrolment increases. The opposite has occurred, and it is clear that there is a need for additional support."
However Quality NZ Education chief executive Sandeep Sharma believed the pandemic offered a fresh perspective.
The organisation was formed during Covid-19 and played a major role in creating the pathway programmes that connect Indian students with New Zealand universities.
"The pandemic was a good time for us because all our shareholders were in New Zealand, and they found that the pandemic [changed] a lot of things in the education industry, especially the traditional way of recruiting students," he said.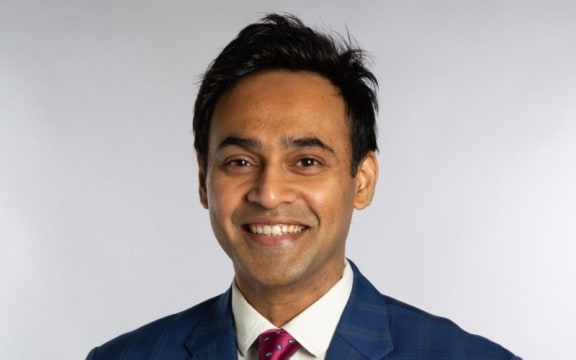 Quality NZ Education head Sandeep Sharma. Photo: Supplied
He mentioned that there was considerable interest among Kiwis to go to India to learn about "wellbeing, Ayurveda and yoga".
Sharma believed that it was time for universities to introduce programmes that are not dependent on border control.
He also highlighted the importance of Indian contributions to New Zealand's education sector in the coming years.
"India is going to be the largest pool of international students, overtaking China by 2027," Sharma said.
"It's vital to have these pathway programmes and I think New Zealand should capitalise on these opportunities."
source: https://www.rnz.co.nz/news/national/493451/universities-eye-new-tie-ups-with-indian-institutions-to-attract-international-students