Zambia women's football coach denies sexual misconduct allegations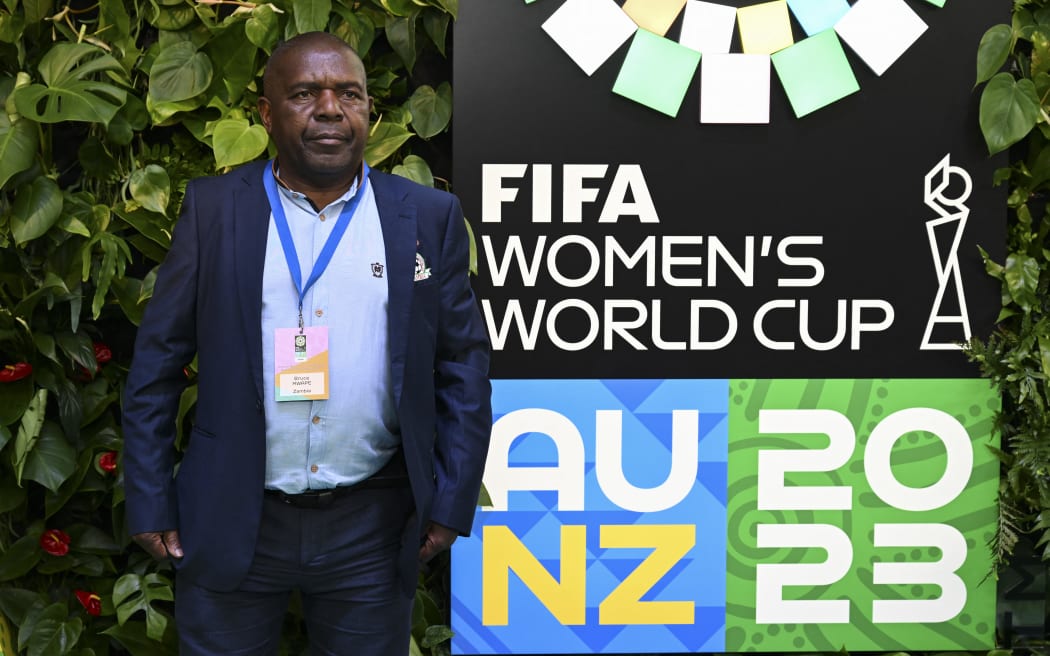 Zambia women's football coach Bruce Mwape. Photo: AFP / William West
Zambia's women's football coach has touched down in New Zealand and denies claims of sexual misconduct.
The Guardian reported Bruce Mwape was investigated late last year following allegations of sexual abuse in the team.
The allegations were raised with the Football Association of Zambia, which said it had referred the investigation to police and to football's governing body, FIFA.
The Guardian report quoted an unnamed source who said players had received threats of punitive action should they speak up about Mwape's behaviour.
But as it stands, Bruce Mwape remains head coach of the team known as "the Copper Queens".
Some of the team arrived to a rapturous Zambian welcome in Auckland before they travelled to their host city of Hamilton.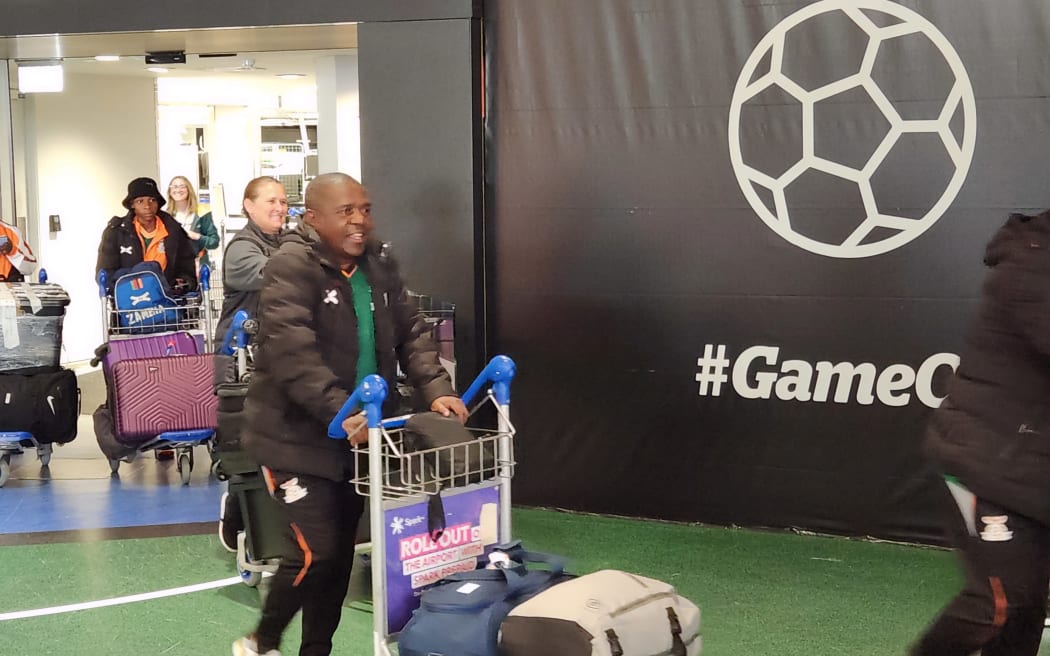 Zambia women's football coach Bruce Mwape arrives in New Zealand. Photo: RNZ / Matthew Theunissen
Mwape denied the allegations when approached by Checkpoint outside the arrivals gate.
"It has taken about a year now. You are still talking about the same allegations."
Mwape said he did not know if FIFA was still investigating
"No-one has spoken to me apart from one person ... from [the] Guardian."
He was not concerned about staying on as coach while under investigation, he said.
"That has got nothing to do with me because as far as I'm concerned they are fake allegations."
He was not questioned by New Zealand authorities when he arrived, and would be heading to Hamilton with the rest of the Zambian squad, he said.
RNZ has asked FIFA and the Football Association of Zambia for comment but is yet to receive any response.
A statement from Immigration New Zealand said it was unable to comment on Mwape's circumstances without a privacy waiver.
"Travellers are required to declare any criminal convictions when they apply for a visitor visa. They only need to provide a police certificate if they intend on staying for more than 24 months in New Zealand."
source: https://www.rnz.co.nz/news/national/493554/zambia-women-s-football-coach-bruce-mwape-denies-sexual-misconduct-allegations