U.S. expected to announce cluster munitions in new package for Ukraine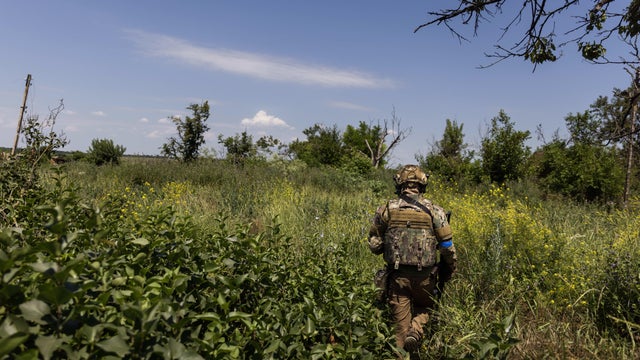 The Biden administration is expected to announce Friday it's providing Ukraine with controversial cluster munitions in a weapons package, U.S. officials told CBS News.  
The decision to provide cluster munitions comes as Ukraine faces an ammunition shortfall in its slower-than-expected counteroffensive against dug-in Russian forces. The cluster munitions, which detonate dozens of submunitions called bomblets, could address ammunition concerns. 
Ukraine has been asking for the weapons for months, but the U.S. has been reluctant to give them the munitions because of concerns about international unity. More than 100 countries ban cluster munitions because of potential harm unexploded bomblets can cause civilians during and after conflict. 
Neither the U.S, Russia nor Ukraine ban the munitions, but U.S. law has restricted the transfer of cluster munitions if more than 1% of the bomblets they contain typically fail to explode — known as the "dud rate." The president may waive this requirement. 
The dud rate of the cluster munitions the U.S. is considering sending is less than 2.35%, Pentagon press secretary Brig. Gen. Patrick Ryder told reporters on Thursday. 
"We would be carefully selecting rounds with lower dud rates for which we have recent testing data," Ryder said. He also noted that Russia has already been using cluster munitions in Ukraine that reportedly have significantly higher dud rates. 
CBS News reporter covering the Pentagon.
source: https://www.cbsnews.com/news/u-s-to-announce-cluster-munitions-ukraine/