Whakaari eruption: Chopper operators plead guilty to safety failings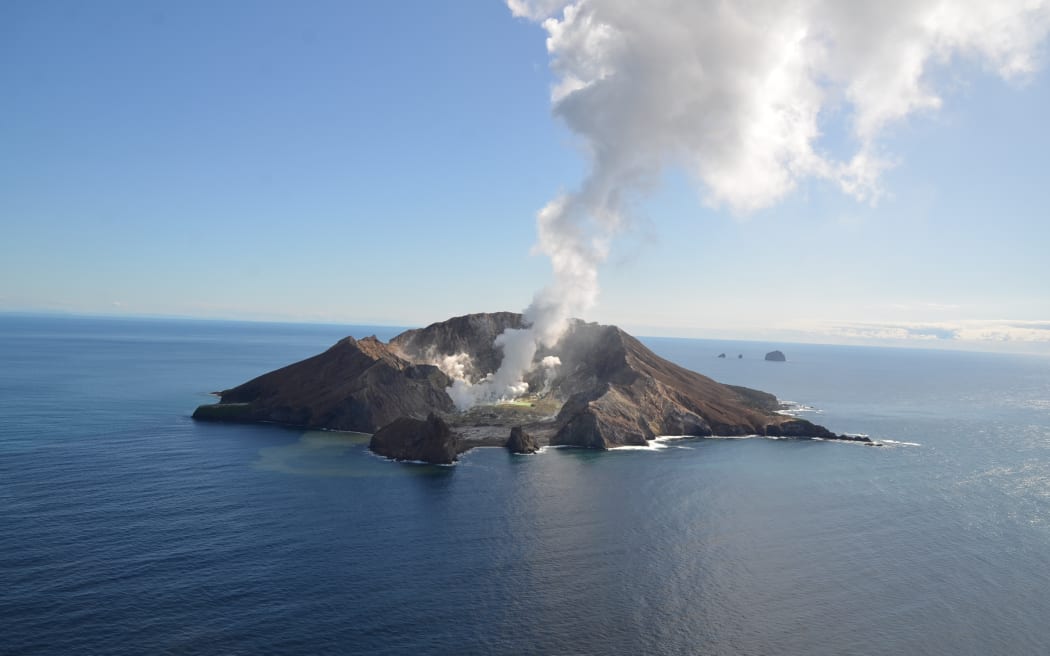 Whakaari / White Island. Photo: GNS
Three commercial helicopter tour operators have pleaded guilty at the eleventh hour, and will no longer go to trial over health and safety failings in the lead up to the deadly Whakaari / White Island eruption in 2019.
WorkSafe charged Volcanic Air Safaris Limited, Kahu NZ Limited and Aerius Limited under the Health and Safety at Work Act 2015 following a near 12-month investigation. 
Twenty-two people died in the volcanic eruption.
The judge-alone trial starts next week, and today's joint guilty plea takes the number of defendants down to six, including the island's owners.
Volcanic Air, Kahu and Aerius entered guilty pleas to amended charges in the Auckland District Court, including failing to ensure the health and safety of workers so far as is reasonably practicable. 
Under the Health and Safety at Work Act 2015, charges under Section 48 carry a maximum penalty of a fine up to $1.5m and charges under Section 49 carry a maximum penalty of a fine up to $500,000. 
The sentencing is set down for August.
WorkSafe chief executive Phil Parkes said the survivors, and the family and whānau of those who passed, would be in many people's thoughts today.
"Whakaari was an absolute tragedy, and we remember everyone who was impacted," he said.
"These pleas acknowledge the processes that should have been in place to look after people's health and safety on the day Whakaari erupted."  
source: https://www.rnz.co.nz/news/national/493350/commercial-helicopter-tour-operators-plead-guilty-to-health-and-safety-failings-ahead-of-whakaari-eruption