Kiri Allan offers apology after allegations, to return to work next week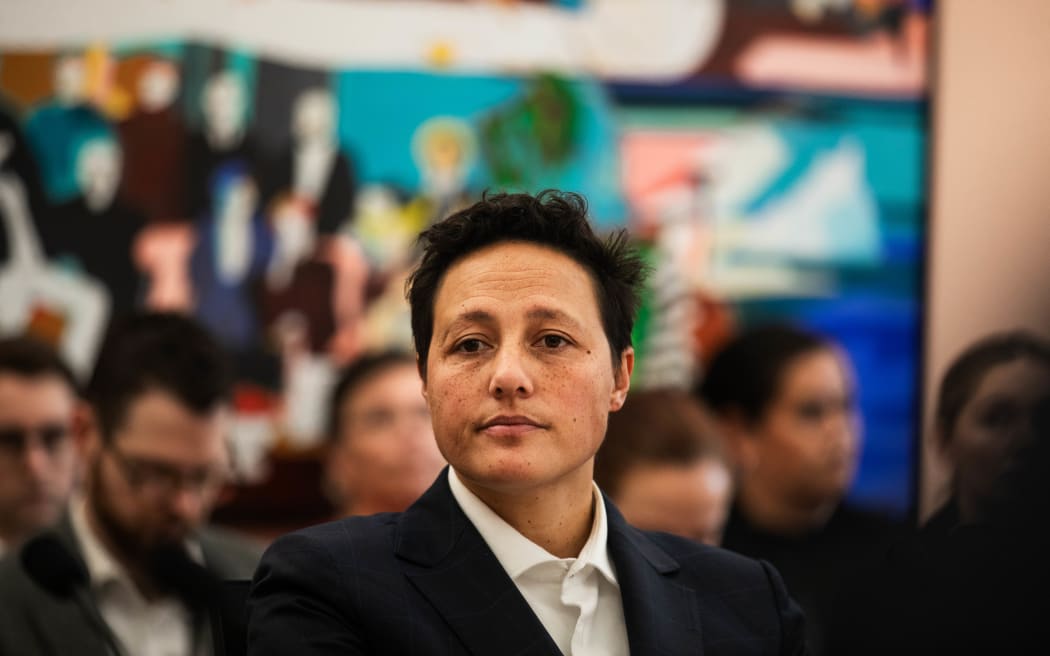 East Coast MP Kiri Allan said in a statement she had had a tough time lately. Photo: RNZ / Samuel Rillstone
Prime Minister Chris Hipkins says East Coast MP Kiri Allan will resume her full duties on Monday.
Allan - who holds the justice and regional development portfolios - took a break over the school holidays amid allegations she mistreated staff more than a year ago.
She was also on leave the week prior, but that was due to her mental health - relating to a mix of personal circumstances and external pressures like the effects of Cyclone Gabrielle in her region - until she returned to Parliament on 29 June.
"I'll take a couple of days off over school holidays because each parent has to as we don't have others that can take care of our kid. Please stop conflating my MH with external allegations," she posted on social media at the time to clarify her latest leave.
The accusations came when Hipkins was overseas and he indicated he would speak to Allan after finishing his Europe trip on 14 July.
In a statement from the prime minister's office on Friday, Hipkins said Allan acknowledged in discussions with him that she had high expectations of herself and her staff, but staff and officials must be treated with respect..
"Coming to grips with being a Minister can be tough, especially in the first year. When you add the fact Kiri has battled and overcome cancer in that time plus some personal challenges it's understandable that she was feeling under pressure.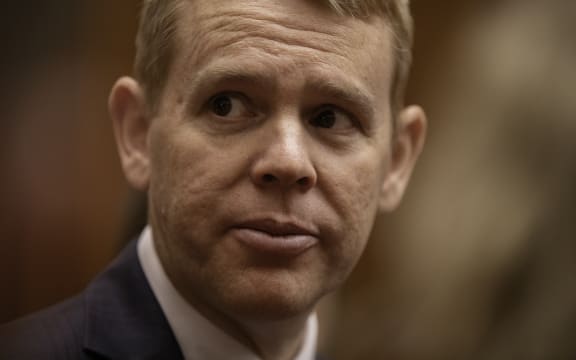 Prime Minister Chris Hipkins Photo: RNZ / Angus Dreaver
"Regardless, I've made my expectations to Ministers around their conduct crystal clear and Kiri has agreed to focus on the way she interacts with those around her and make improvements where necessary. I expect all Ministers to do the same.
"When she returns to work Kiri will receive extra coaching to support her to create the positive working environment both of us are committed to."
Allan had had a "rough time lately", personally and at work, Hipkins said.
"I'm pleased she is in a much better space after taking some time off and getting some professional support," he said.
"Mental wellbeing should never be a source of shame or embarrassment. I commend Kiri for speaking publicly about her recent struggles and I've been resolutely committed to supporting her through that."
In the statement, Allan offered an apology "to anyone who has found my behaviour towards them unacceptable".
"I will also offer that apology personally to anyone who wants to talk to me individually.
"I want to create a working environment where we set high expectations and work hard to achieve them. But I'll be working extra hard to make sure those around me know and see how much I appreciate them and value the work they do."
She said she appreciated the aroha and support which had been offered to her.
"It's helped me to get through and I know I can come out of this a stronger and better person," she said.
"I'm absolutely passionate about my work and the difference I can make for my community and for Aotearoa."
Earlier this week, National Party public service spokesperson Simeon Brown had sought to make public a message between department heads about Allan, as part of an Official Information Act request for information about Allan's conduct or behaviour.
But after reviewing the request, the Ombudsman said releasing the message would not meaningfully contribute to public debate, and that it was important for chief executives to be able to communicate effectively.
The message was one of several claims made about Allan's treatment of staff, but clear details about what happened remain scant, and Allan has strenuously denied ever facing serious allegations from, or shouting at, staff.
Department of Conservation Director-General Penny Nelson had said one staff member ended their secondment early and she had raised concerns with Ministerial Services, but no further problems arose and relationships improved.
In answer to an Official Information Act request, National Emergency Management Agency chief executive David Gawn also said he was aware of concerns regarding relationships in Allan's office, and further action was taken to resolve it.
Stuff also reported an anonymous senior public servant saying the minister had yelled and screamed at staff.
However, department heads said they had no concerns about current relationships with Allan.
The accusations came during Hipkins' trip to China. When he returned, he said he was yet to speak to Allan about the matter in detail and planned to do so after he returned from Europe on 14 July.
source: https://www.rnz.co.nz/news/political/493729/east-coast-mp-kiri-allan-to-resume-duties-after-speaking-with-pm-on-staff-allegations