30 Auckland buildings at risk as police probe engineer forgery claims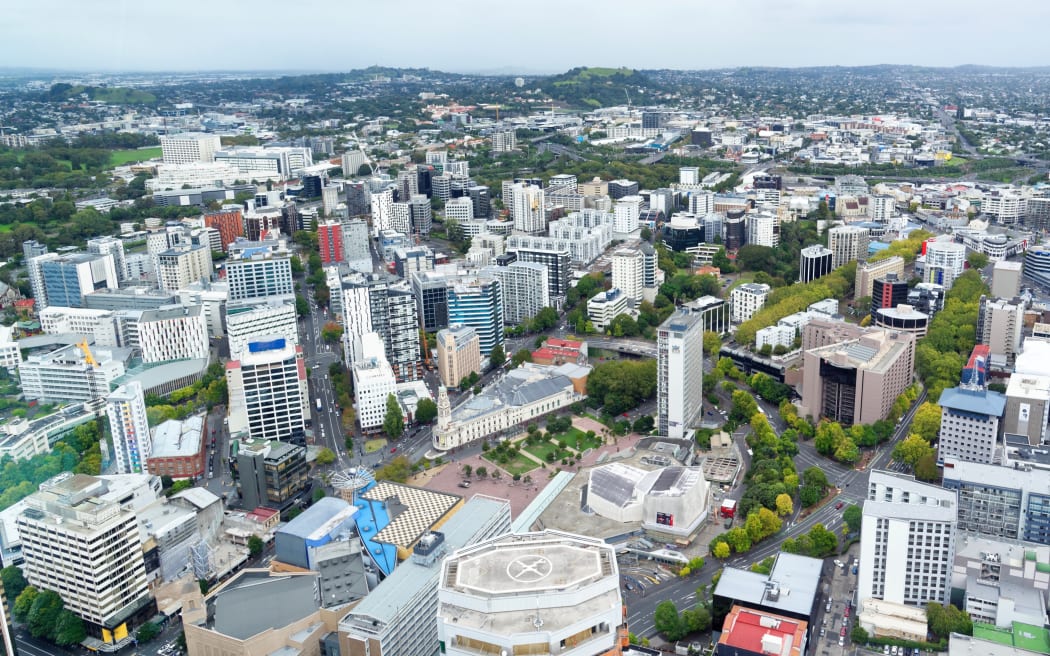 Auckland Council is among the raft of local authorities now racing to identify potentially affected buildings. Photo: 123rf
Up to 30 Auckland building projects are "potentially compromised" after a Taupō man allegedly forged the signatures of qualified engineers to sign off more than 1000 buildings around New Zealand.
At least 40 councils are now scrambling to check if any properties in their regions are structurally at risk.
A police investigation is also under way but no charges have been laid. The matter has also been referred to the Ministry of Business Innovation and Employment.
Engineering New Zealand (ENZ) chief executive Richard Templer says concerns about building consents having been improperly signed off were raised with the organisation on May 20.
At least 40 councils from the Far North to Queenstown could be affected.
Engineering technologist Jonathan (Jon) Beau Hall, director of Kodiak Consulting Ltd, allegedly completed and signed documents using the identities and credentials of chartered professional engineers "without their permission", Templer said.
The documents include producer statements, which provide assurance to councils that a design meets Building Code and consenting requirements when signed by a chartered professional engineer.
"This is a tough time for councils and their communities, and I feel for the many owners who are anxious to know if their properties are impacted," Templer said.
"I understand over 1000 properties may be impacted by the alleged [misrepresentations], and it's extremely disappointing to see allegations of such scale."
Auckland Council is among the raft of local authorities now racing to identify potentially affected buildings.
Regulatory engineering general manager Daniel Sansbury told the Herald it received a list on Wednesday from Hall's lawyer of about 100 Auckland building projects that Hall claimed to have been involved in between 2017 and 2023.
"Of those, approximately 30 building projects have been identified as being potentially compromised and these are now under investigation. We are working with Engineering New Zealand to ensure our information and findings are shared."
Templer said many engineers had readily taken on "a huge amount of extra work" to help councils fully understand the potential implications for owners.
"Exactly how a given property [may have been] impacted is likely to be specific, so Engineering New Zealand is also working with councils to develop guidance to classify the likelihood and types of risk to [potentially] impacted properties," he said.
"Councils are a first port of call for communities and ultimately accountable for their processes - but this is a significant task and complex situation. Our goal is to help councils provide certainty for owners as soon as we can, although it will likely take some time to work things through."
New Zealand has 69 authorities, including councils, that can issue building consents.
Templer said owners with concerns about their properties should contact their council first. ENZ's website also has a public search to check whether members and chartered professional engineers have outstanding notices against them.
"'Chartered professional engineer' is a protected title and quality mark for engineers who have undergone a competency assessment, and one that councils should be able to trust," Templer said.
"As such, we take the matter of alleged misrepresentation very seriously, and are passing on any relevant information to the police and relevant authorities."
Police told the Herald an investigation was under way but no charges had yet been laid.
"As that investigation is ongoing we are unable to provide further comment."
ENZ spokesman Lachlan McKenzie told the Herald Hall was an engineering technologist, which meant he did not have the same level of qualifications as a chartered professional engineer.
Hall is accused of forging the signatures of chartered engineers who councils used for building consents.
Asked if any buildings were at structural risk as a result of the alleged ruse, McKenzie believes "it's possible".
"But at this stage we can't comment on that. That's something that the councils will be looking at."
The Herald is seeking comment from Hall. The phone number for Kodiak Consulting is going to voice mail.
MBIE building system assurance national manager Simon Thomas said the ministry was working with local authorities, Engineering NZ and police.
"MBIE's role is to provide coordination support so that all relevant parties have good information, are connected with each other and are working effectively towards a solution."
NZME reported last week that a team of Taupō District Council staff and contracted engineers were poring over hundreds of building consents to try to unravel the extent of potential problems as a result of the alleged misrepresentations.
The council had already been in touch with some property owners who may be affected but believes the number of projects potentially affected was expected to be "several hundred".
Council chief executive Julie Gardyne said the council recognised the concern this would cause across the community.
"We have a special project team working as quickly as possible to confirm which buildings are affected and what actions are needed going forward and we will be in direct contact with affected property owners as we work through this process."
Building Minister Megan Woods has been briefed on the situation but would not comment as police were involved.
* This story was originally published by NZ Herald.
source: https://www.rnz.co.nz/news/national/493378/man-accused-of-forging-qualified-engineers-signatures-to-sign-off-1000-buildings-police-probe-underway