Bear attacks and "severely" injures sheepherder in Colorado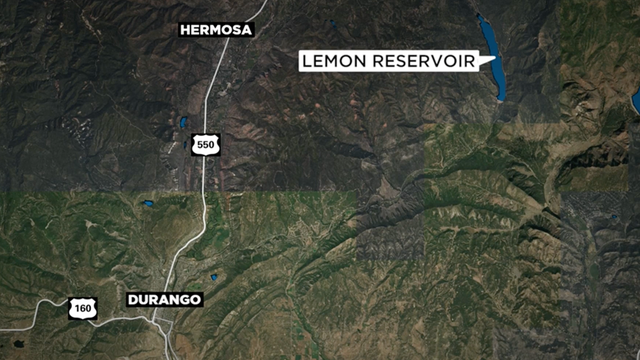 A man was "severely injured" after a 250-pound bear attacked him in the Colorado wilderness this week, marking the state's first reported bear attack this year, officials said. 
The 35-year-old worked as a sheepherder on a grazing allotment in the San Juan National Forest near Durango, a small city in the southwest part of the state, according to Colorado Parks and Wildlife. He was asleep at a camp above Lemon Reservoir prior to the attack.
The attack happened at around 1 a.m. on Tuesday morning, when the man reported being woken by a disturbance at the camp involving a black bear and his herd of sheep, officials said. The man fired a .30-30 caliber rifle toward the bear before it attacked him, leaving the man with bite wounds to his head and additional wounds to his life hand and arm, as well as severe lacerations to his hip and scratches on his back, the parks and wildlife department said.
Emergency services personnel transported the sheepherder to a nearby regional medical center for initial treatment before flying him to Grand Junction for surgery.
"This is an unfortunate incident and we are thankful the victim was able to contact help to get emergency services deployed and that he was able to be extracted to receive necessary medical care," said Adrian Archuleta, a wildlife manager for Colorado Parks and Wildlife, in a statement.
Wilidlife officers searched for the black bear with help from the U.S. Department of Agriculture, which provided a team of dogs to track it down. They discovered a blood trail near the scene of the attack, along with the sheepherder's rifle and two dead sheep, and proceeded to follow the hounds until the bear was eventually located near the Florida River, about 70 miles away from the Weminuche Wilderness. A parks and wildlife officer shot and killed the bear, whose DNA will be tested against samples found at the attack site to confirm it is the animal.
Most bears in Colorado are active from mid-March through November, according to the state's parks and wildlife department. But it is certainly not the only region seeing bear activity this summer, with multiple attacks reported recently across the western part of North America. 
Just last week, a 21-year-old woman was seriously injured by a bear while planting trees in western Canada. Officials characterized that incident as a "defensive attack." Earlier, in June, authorities said a man died after being dragged 75 feet by a bear near Prescott, Arizona. Bear attacks on humans are rare, regardless of their species, the National Park Service says.
source: https://www.cbsnews.com/news/bear-attacks-severely-injures-sheepherder-colorado/