More disruption for commuters expected as further bus strikes planned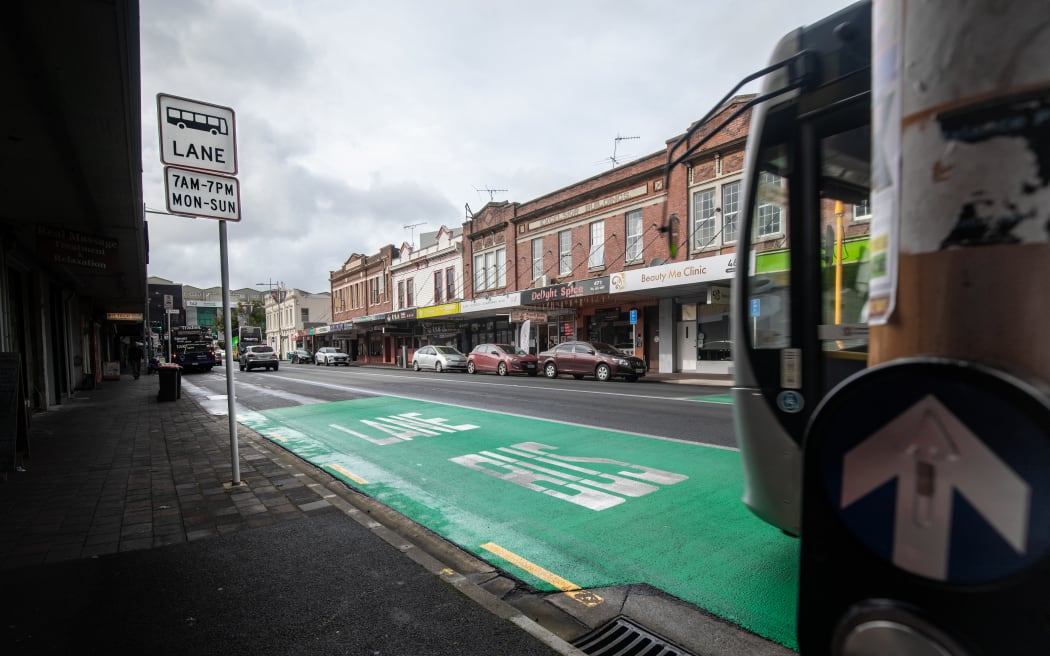 Hundreds of services were disrupted on Monday and further morning strike actions were planned for Tuesday, Wednesday and Thursday, at seven Auckland depots (file image). Photo: RNZ / Cole Eastham-Farrelly
Auckland commuters can expect more travel disruption this week with as industrial action by some of the city's bus drivers continues.
Mediation between Auckland Transport , NZ Bus and union representatives failed to reach an agreement today, following strike action this morning.
Drivers employed by bus operator NZ Bus went on strike at 4am and resumed work again at 8am.
Hundreds of services were disrupted and further morning strike actions were planned for Tuesday, Wednesday and Thursday, at seven Auckland depots.
FIRST Union organiser Hayley Courtney said the dispute centred around pay for workers.
The drivers were asking for a higher hourly rate to bring them in line with their counterparts in Wellington, Christchurch and Dunedin.
Courtney said industrial action would continue until all parties could agree on new pay terms.
The New Zealand Tramways and Public Transport Union was also representing the bus drivers.
National president Gary Froggatt said drivers had not had a pay increase from NZ Bus for over 10 years. All they had received was cost of living increases.
A formula had been given to the company to enable drivers to be paid $30 an hour.
Drivers were being paid $26.76 at present, and have been offered an increase to $28 with a $30 rate to take effect next year.
Froggatt said the union's formula would increase the hourly rate faster - with quarterly pay rises.
Speaking to Checkpoint today, Froggatt said mediation talks had halted.
"NZ Bus said that they're not prepared to negotiate any further so we adjourned the mediation today," he said.
Froggatt acknowledged the strikes had caused disruption for travellers.
"Probably too much," he said. "Wish we didn't have to do it, but those were my instructions and that's what's been happening."
While industrial action could continue into next week, Froggatt said school bus services would not be affected.
"We don't think it's a good idea to have kids wandering around the streets unsupervised, so we'll try and make arrangements to make sure that the school buses will run."
Further discussions were planned for this Wednesday, he said, where union delegates would decide if they wanted to start the process of facilitation, which followed on from mediation.
source: https://www.rnz.co.nz/news/national/493500/more-disruption-for-auckland-commuters-expected-with-further-bus-strikes-planned