National data platform for health info on the way, but concerns remain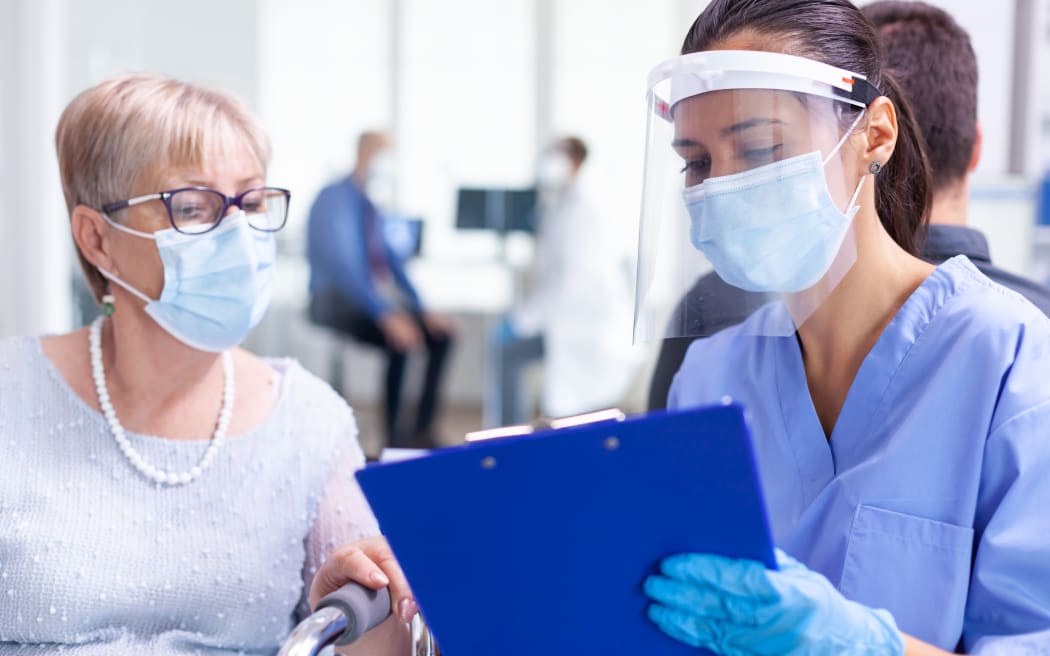 A national framework could soon encompass health data. File pic Photo: 123RF
Big moves are underway to fix the fragmented and insecure system for sharing people's health information with doctors and hospitals.
Health authorities have chosen a company - they won't say who, for now - to set up the first-ever national data platform.
"The announcement will not occur until the contract negotiations are complete," Te Whatu Ora told RNZ.
At the same time they are working on the first framework to give Māori much more control of their health data, which the new national platform must take account of.
The two 'firsts' are central steps to at least $2 billion in overhauls that hospitals' outdated ICT systems require.
"It was tried before but we we didn't have the tools and the technology to be able to do it," health technology expert Tim Corbett said.
Now the country did, said the chief executive of industry body Health Informatics.
There was better tech, and more "trust", after Covid had wrought changes that had humanised health agencies. Māori had been forced to take them to court during Covid to get information out of them about vaccination rates, Corbett said.
The health agencies told RNZ they would not name their preferred supplier while they were still in negotiations.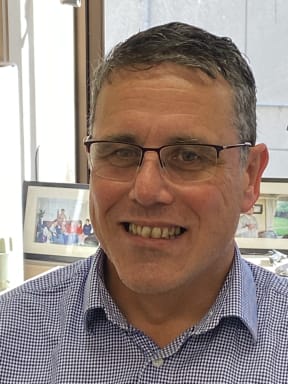 Dr Karaitiana Taiuru. Photo: Supplied/Heart Foundation
It may be a clue that previously Te Whatu Ora has worked closely with US giant Amazon Web Services. AWS ran Covid-19 contact tracing systems out of its cloud service in Australia.
Data specialist Dr Karaitiana Taiuru raised the spectre of the platform getting ahead of the framework, depending who was building it.
The agencies needed to say as soon as possible which company they were negotiating with, he said.
"Because if it is a company that's owned by an American conglomerate, then we have legal issues around ownership, access and intellectual property rights.
"The American legal system will actually trump the New Zealand legal system in terms of jurisdiction of that data. So there would be a direct breach of Māori data sovereignty principles."
Corbett foresaw such a huge job having local input combined with overseas investment that had strict conditions around it.
"You can't just drop in, you have to be building the capability and working with the local providers as well."
Corbett said his wife's healthcare story illustrated the tangle that had to be overcome.
"She lives with a blood cancer, so has to have monthly blood checks, which is fine when we're in Auckland.
"But when we go down to Tauranga to visit family, she recently had to have a blood test down there, but her data doesn't come with her. So she then had to go to A&E [Emergency Department] to the GP there, get a prescription and go to a different provider."
Under a seamless national system, that provider would already have her data on-screen, not on a piece of paper. Paperwork and even faxes still feature in the current system.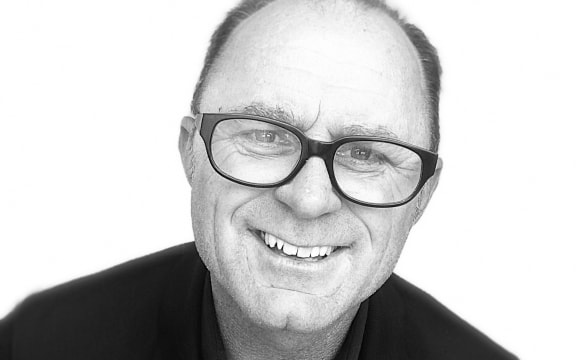 Tim Corbett. Photo: Supplied
"We'll have a whole pile of health professionals who will actually be able to practise medicine, not paperwork ... delivering health rather than admin," Corbett said.
A review of the whole health system in 2020 identified bad data as a big block.
"The quality of data, the ability to transfer data securely, and the interconnectedness of the various systems operating around the country are all barriers," the review said.
A national asset management stocktake the same year noted that 90 percent of hospitals' ICT funding was going to support outdated systems.
The tender for the new national platform does not mention Māori data sovereignty.
Also, the work on a sovereignty framework was at a very early stage, with no formal consultation yet, according to an OIA response from Te Aka Whai Ora, the Māori Health Authority.
"There is no ... framework in place and therefore no details about the trials or results to release," it told RNZ.
But it insisted the framework goes hand-in-hand with the tech, and was "of the upmost importance".
"A singular approach to addressing Māori rights and interests in the management of health data and information" would ensure the national platform made Māori data sovereignty "integral" to design and implementation, the authority said.
Early internal trials of it had taken place.
"The framework provides a great example to putting people in charge of their health information."
Corbett had no fear the national data platform would go awry, over lack of a framework, because Te Tiriti and te ao Māori were already to the fore.
"You'd have to have those in place to win" the tender, he said.
A Powerpoint released under the OIA noted "the word 'sovereignty' is receiving a negative reaction from some".
There was also "some tension" arising from non-health external groups wanting to take more lead.
"Complex scenarios based on who holds data about Māori, where it is, and for what purposes [it is held], is still to be mapped."
Formal engagement on the sovereignty framework cannot happen until all the Iwi-Māori partnership boards (IMPBs) have been set up, Te Aka Whai Ora said.
Taiuru said from what he could tell, the consultation it was planning was sound and would rightly range widely beyond the two usual Māori groups the Crown consulted with - the Data Iwi Leaders Group and Te Mana Raraunga, the Māori Data Sovereignty Network.
The intent to consult claimants who had gone to the Waitangi Tribunal over data, and Māori activists who had used the UN Declaration on the Rights of Indigenous People to argue for data sovereignty, attested to neutral consultation, he said.
source: https://www.rnz.co.nz/news/national/493368/national-data-platform-for-health-info-on-the-way-but-concerns-remain