Best Fitbit deals on Amazon: Fitbit Versa, Fitbit Charge 5 and more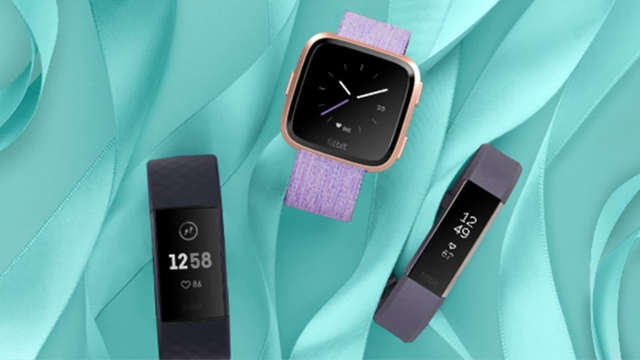 Prime Day may be over, but there's still time to save on Fitbit at Amazon. This is your perfect opportunity to kickstart your summer workouts or track your summer adventures with a new Fitbit fitness tracker. Tons of popular Fitbit fitness trackers are on sale now for ultra-low prices.
Fitbit makes some of the most popular fitness trackers in 2023. These devices are great for fitness enthusiasts that want to track their heart rate and activity levels during workouts. They are also handy for more casual users who simply want to know how many steps they are getting in each day. Fitbit fitness trackers can even track sleep.
Keep reading to explore the best Amazon Fitbit deals that you can shop now.
Top products in this article
Fitbit Charge 5, $120 (reduced from $150) 
Fitbit Sense, $188 (reduced from $300) 
Fitbit Ace 3 for kids, $59 (reduced from $80)
Check out the best Fitbit deals going on right now to track your summer workouts.
The latest in the Charge line from Fitbit, this well-equipped activity and health tracker packs advanced technology into a slender device and features a color touchscreen. The smartphone-enabled device helps you manage stress and stay on top of heart health and sleep.
The Fitbit Charge 5 boasts a seven-day battery life on a single charge.
Fitbit Charge 5, $120 (reduced from $150) 
The Fitbit Inspire 3 is a budget-friendly, no-frills Fitbit that gets the job done. This easy-to-use, entry-level activity and sleep tracker offers various exercise modes and 24/7 heart-rate tracking. It is available in three colors with multiple accessory options.
The Fitbit Inspire 2 offers 10 days of battery life per charge, the longest of all the models in our list.
New subscribers will receive a six-month, free trial of Fitbit Premium (regularly $9.99 per month). The premium service offers personalized insights, advanced analytics, guided programs and more.
Fitbit Inspire 3, $80 (reduced from $100)
The Fitbit Luxe is a fitness and wellness tracker with heart-rate monitoring, sleep tracking and stress management features. The fitness tracker will buzz when you reach your target heart rate during a workout. It can measure your breathing rate, resting heart rate and heart rate variability. It comes with a free 6-month trial of Fitbit Premium.
The Fitbit Luxe offers about five days of battery life on a single charge.
Fitbit Luxe, $100 (reduced from $130)
The Fitbit Ace 3 is a Fitbit designed specifically for kids. It has the traditional fitness-tracking features of the adult models (including step tracking and family fitness challenges), presented in a kid-friendly format. It helps kids develop healthy sleep habits with sleep tracking, bedtime reminders and silent alarms.
Fitbit Ace 3 for kids, $59 (reduced from $80)
The Fitbit Sense is an advanced fitness tracker that tracks heart health, sleep, exercise and more. It includes an ECG app that can assess wearers for heart-rhythm irregularity, including atrial fibrillation. It also has an electrodermal-activity sensor that records your skin temperature to measure stress.
Fitbit Premium members can receive a "Daily Readiness Score" that tells you if you're ready to exercise or should focus on recovery. 
Fitbit Sense, $188 (reduced from $300) 
Kaylyn McKenna is an expert on deals, travel, luggage, home and more for CBS Essentials. When she's not scouring the internet for the best deals on new luggage or robot vacuums, she spends time with her goldendoodle, Harley, our resident canine correspondent and dog treat expert.
source: https://www.cbsnews.com/essentials/best-fitbit-deals-on-amazon-2023-07-14/