Warning for vulnerable as Canterbury prepares to sizzle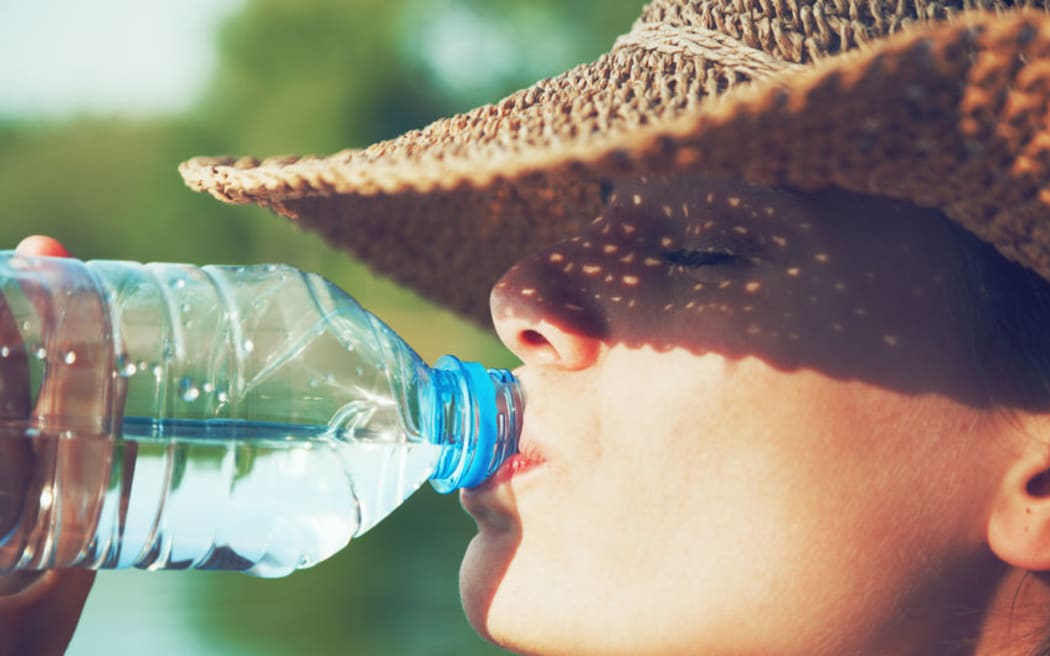 People are being reminded to drink lots of water with temperatures to reach 30 degrees in Canterbury. Photo: 123rf
Te Whatu Ora is urging Cantabrians to keep cool and hydrated during what looks set to be a stretch of scorching temperatures hitting the region this week.
Hot weather is forecast for Christchurch, with temperatures predicted to get to a maximum of 30C on Thursday and 29C on Friday.
Canterbury medical officer of health Ramon Pink said overheating was a condition that could prove fatal.
"It's especially important to stay out of the sun where possible, avoid extreme physical exertion and ensure pets and people are not left alone in stationary cars.
"While we are all vulnerable to hot temperatures, some people are particularly at risk. This includes the elderly, infants and children, women who are pregnant or people suffering from chronic, acute and severe illness," he said.
Dr Pink also advised people to drink plenty of water and reapply sunscreen every two hours if outside.
"As well as being sunsmart (slip, slop, slap and wrap) if you have to go outside, everyone is advised to keep their houses cool by closing curtains on windows getting direct sun, opening windows to get a breeze if it's cooler out than in, and consider using the cool cycle on heat pumps," he said.
Canterbury will move into a restricted fire season on Thursday due to an increase risk of wildfires, which means a permit will be required for all outdoor fires.
The shift will cover from the Rakaia River north, including the hill and high country, the foothills and Canterbury Plains, Banks Peninsula and the Port Hills, Christchurch city and the Kaikōura Plains.
Fire and Emergency Canterbury community risk manager Dean Harker said hot weather mixed with wind and dry vegetation was a real concern.
He advised people to go to checkitsalright website to get an idea of the conditions and whether it was safe to light a fire, even if they had a permit.
"We actually had a fire in North Canterbury yesterday that was controlled but, with the conditions, the fire got out of hand which then required resources to go and deal with it," Harker told Morning Report.
"Anything can start a fire, just a [lawnmower] blade hitting a rock or something like that. So we urge people to not do that in the extreme heat of the day, look for other times during the day to do that, but be very mindful that if a spark ignites something, quite quickly the fire can get out of hand."
The hot weather forecast is set to drag into next week, but the restrictions would be reviewed daily, he said.
"Even with a little bit of rain at the moment, it's not really going to make a difference to that vegetation just because it is so dry."
source: https://www.rnz.co.nz/news/national/483116/warning-for-vulnerable-as-canterbury-prepares-to-sizzle