Papakura locals on rising costs: 'There's not as much money left over'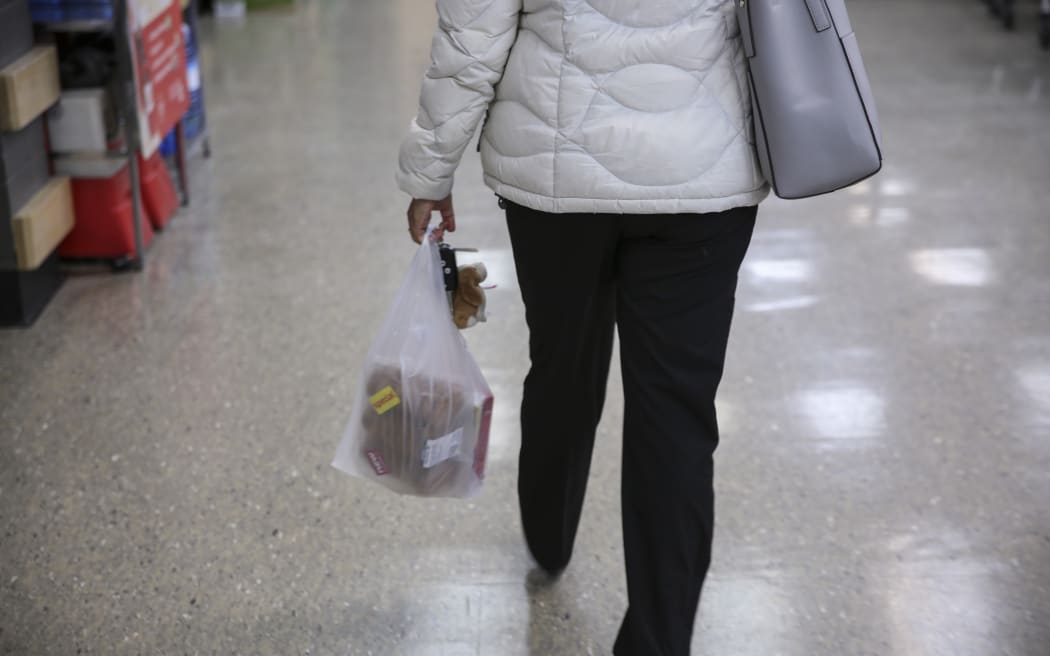 File image. Photo: RNZ / Richard Tindiller
Shoppers are feeling the pinch of rising grocery prices, meaning compromises at the dinner table.
Annual inflation remains stubbornly high, sitting unchanged at 7.2 percent - near a 32-year high.
The main drivers continue to be household costs, such as rent and maintenance, higher food prices, and building costs.
Outside the Countdown supermarket in Papakura, one shopper said the rising cost of food was weighing heavily on her mind.
Chrissy has been left wondering how she was meant to put healthy food on the table, if the price of fresh fruit and vegetables keeps going up.
"In a time there's so much concern, especially with childhood obesity, it is getting extremely hard to provide healthy meals," she said.
She was worried the rising cost of living would spill into other areas.
The extreme cost of living, she believed, was a main driver for ram-raids and robberies seen across the country.
Her hope was that change came quickly.
"I think there needs to be some price control, I also think [the government] needs to look at taking GST off of fruit and vegetables," she said.
Other shoppers in the area agreed.
One man said his grocery bill had increased dramatically in a short about of time, jumping from $140 a week to $180.
Another said he had noticed the increase but it hadn't affected him too much.
"Yeah there's not as much money left over … but we get by," he said.
In Christchurch, people were also feeling the pinch.
Business owner Colin said he would likely have to put his prices up to cover the extra cost.
"In the end you have to recover the cost somehow, I have to make a living as well," he said.
Leigh, a cook, said she had to take a new job to help cover her costs, because they had offered her more money.
It was also now more expensive to feed her three cats, she said.
"Cat food drives me insane, it's so expensive, it's gone up like double," she said.
"I keep telling them I can't afford it but they won't eat the cheap stuff."
Relief from price pressures was unlikely to come any time soon with the Reserve Bank expected to raise the official cash rate again next month to try and get a handle on inflation.
- Additional Reporting by Luka Forman and Jordan Dunn
source: https://www.rnz.co.nz/news/national/483125/papakura-locals-on-rising-costs-there-s-not-as-much-money-left-over