Hamish Kerr on getting high
Commonwealth Games high jump champion Hamish Kerr heads to Europe this weekend a few kilograms heavier than normal, but it has nothing to do with overindulging during the festive season.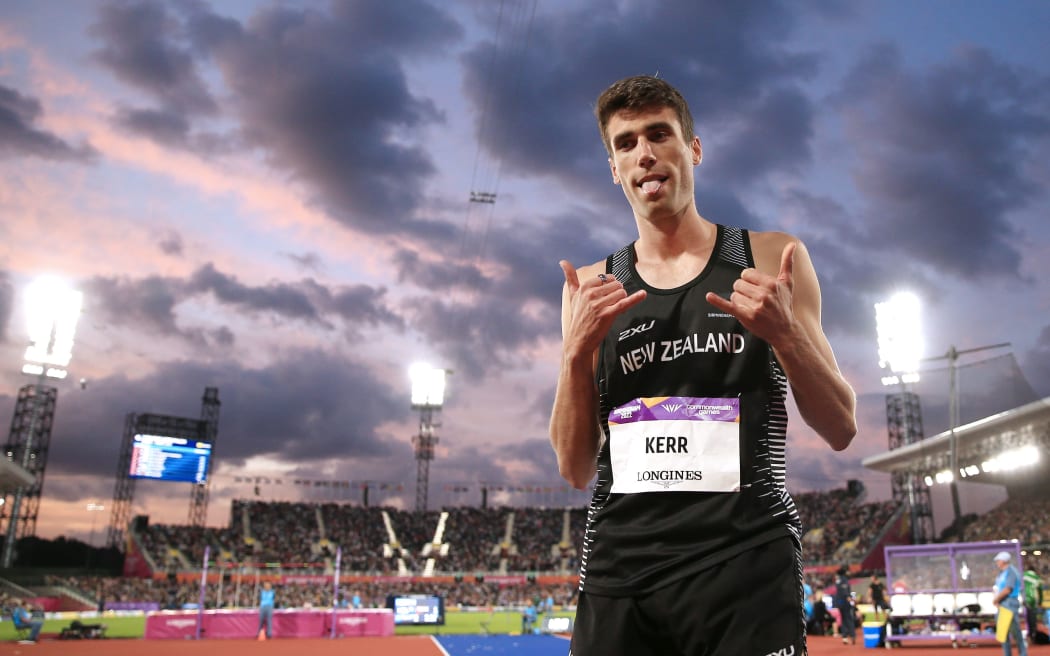 Hamish Kerr at the Birmingham Commonwealth Games Photo: PHOTOSPORT
Kerr has decided to change his early year plans to compete on the European indoor circuit over the next month.
The 26 year old had his first competition of the season in Hawera on Wednesday, winning with a height of 2.21 metres.
"I was happy with that having not competed for a while and I wasn't quite sure where my body was at."
Following his Commonwealth Games success in Birmingham in August, Kerr completed the Diamond League season before taking an eight week break.
He and his team then looked at his training.
"We've made some massive changes over the last two months, so to jump 2:21m is pretty pleasing.
"The last few years I've been happy with my technique, but at times I've felt I've been lacking a bit of horsepower.
Kerr felt he needed to make changes in the gym to find another 6cm (from his best) to be competitive at the 2024 Paris Olympics.
"We've brought in someone to just look at my physical state.
"I'm probably the heaviest I've ever been coming into a season, but that's just because I'm more powerful than I've ever been.
"Hopefully if we get the heights that we want, then we'll roll with it."
Hamish Kerr Photo: PHOTOSPORT
Kerr will compete at the Cooks Classic this weekend, before heading to Europe for the Indoor Tour.
"Having made those changes I just want to put it into a pressure-cooker situation in Europe and see what happens.
"It will also be a nice change as I've done the domestic circuit for seven or eight years, which I love doing, but as an athlete I think it's going to be good for me to go overseas."
Kerr won a bronze medal in the World Indoor Championships last year, but this year's championship has been cancelled.
He'll return in time for the National Championships in Wellington in March before focussing on the Diamond League again and then the World Championships in Hungary in August.
source: https://www.rnz.co.nz/news/sport/483130/hamish-kerr-on-getting-high