North Korea launches ballistic missile, South Korea says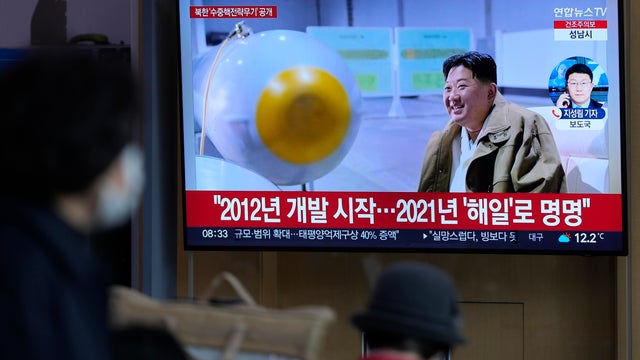 North Korea launched a ballistic missile toward its eastern waters Wednesday, its neighbors said, two days after the North threatened "shocking" consequences to protest what it called a provocative U.S. reconnaissance activity near its territory.
South Korea's Joint Chiefs of Staff says the launch was made on Wednesday morning but gave no further details such as how far the weapon flew.
Japan's Defense Ministry said it also detected a possible ballistic missile launch by North Korea.
The launch, the North's first weapons firing in about a month, came after North Korea earlier this week released a series of statements accusing the U.S. of flying a military plane close to North Korea to spy on the North.
The U.S. and South Korea dismissed the North's accusations and urged it to refrain from any acts or rhetoric that raises animosities.
In a statement Monday night, Kim Yo Jong, the influential sister of North Korean sister Kim Jong Un, claimed that the U.S. spy plane flew over the North's eastern exclusive economic zone eight times earlier in the day. She claimed the North scrambled warplanes to chase away the U.S. plane.
"A shocking incident would occur in the long run in the 20-40 kilometer section in which the U.S. spy planes habitually intrude into the sky above the economic water zone" of North Korea, Kim Yo Jong said.
North Korea has made numerous similar threats over alleged U.S. reconnaissance activities, but its latest statements came amid heightened animosities over North Korea's barrage of missile tests earlier this year.
source: https://www.cbsnews.com/news/north-korea-launches-ballistic-missile/