Person seriously injured in crash involving truck and two cars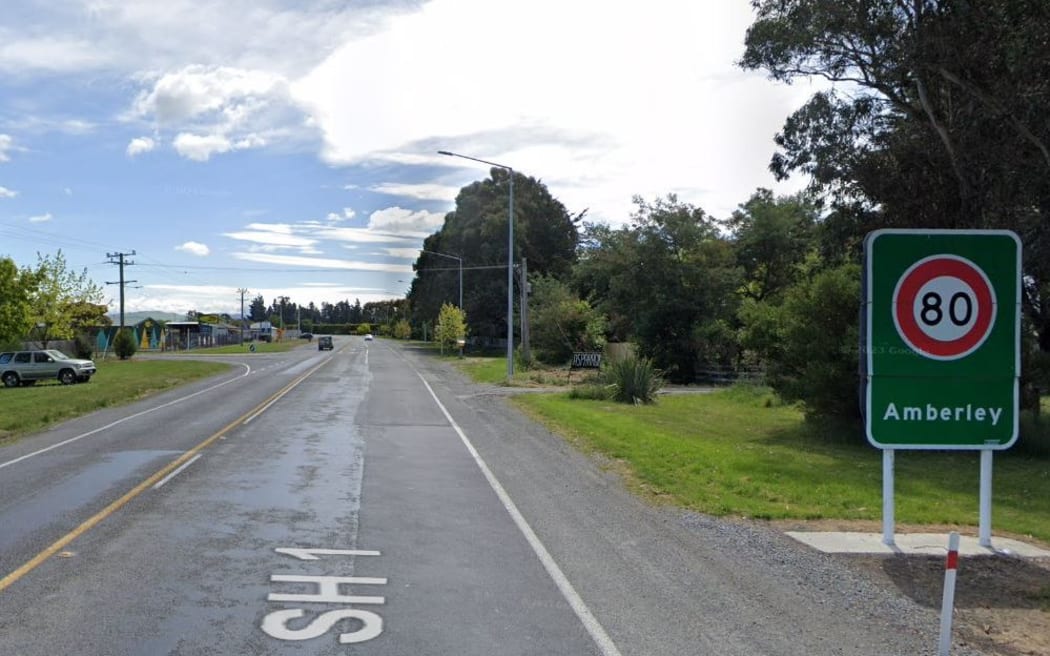 State Highway 1 was closed between the intersections of Bank Street and Grays Road in Amberley following the crash. Photo: Google Maps
A person has been seriously injured in a crash involving a truck and two cars in north Canterbury.
Emergency services were called to the scene on Carters Road, Amberley, about 10.30am.
Police said one person had serious injuries and was being flown to hospital.
State Highway 1 was closed at Amberley between the intersections of Bank Street and Grays Road and motorists were being asked to avoid the area.
In Dunedin, a 26-year-old woman is in hospital in a serious condition after crashing into the barrier on Dunedin's southern motorway.
Police said the woman was driving home from work, shortly before 11pm on Wednesday, when a speeding vehicle trailing her drifted across the lane and clipped her car.
Officers want to hear from anyone who saw a black vehicle believed to be involved.
source: https://www.rnz.co.nz/news/national/483142/person-seriously-injured-in-crash-involving-truck-and-two-cars