Marine at Camp Pendleton accused of sexually assaulting 14-year-old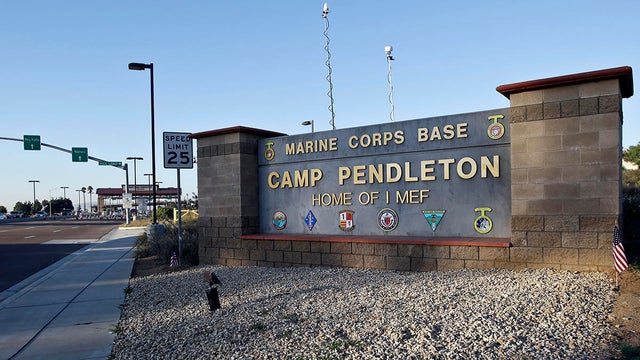 The Naval Criminal Investigative Services has placed an active-duty Marine stationed at Camp Pendleton into custody after a missing 14-year-old girl was found in the barracks.
"This command takes this matter and all allegations very seriously," said a Camp Pendleton spokesperson. "This incident is under investigation and we will continue to cooperate with NCIS and appropriate authorities."
According to the San Diego County Sheriff's Department, the teenager ran away from home on June 9. At first, the 14-year-old's grandmother waited to call the police, since her granddaughter had run away before but always returned quickly. 
After several days, the grandmother called deputies and reported her missing on June 13. 
The teenager was found on June 28 inside Camp Pendleton and returned to her grandmother. 
"Since Camp Pendleton is federal property, the Naval Criminal Investigative Services (NCIS) is handling the investigation," the sheriff's department said. "The Sheriff's Department and the San Diego Human Trafficking Task Force are supporting NCIS with the investigation."
NCIS investigators placed the Marine in custody for questioning but did not divulge the servicemember's involvement. 
The teen's family has accused the Marine of raping the 14-year-old.
source: https://www.cbsnews.com/news/marine-at-camp-pendleton-accused-of-sexually-assaulting-14-year-old/