Teen arrested in connection with Baltimore shooting that killed 2, injured 28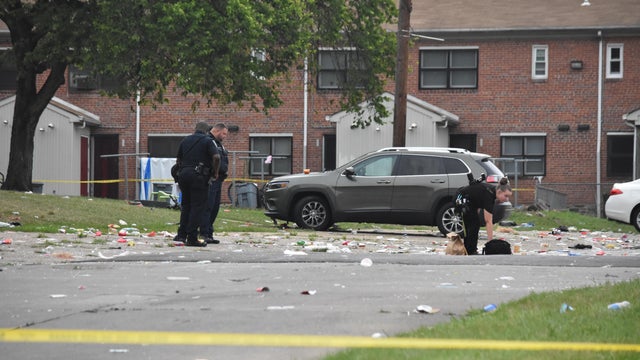 Baltimore police arrested a 17-year-old male on Friday morning in connection with a mass shooting Sunday in South Baltimore that left two people dead and 28 injured, authorities said in a news statement. Members of the homicide and SWAT teams arrested the suspect at 7:00 a.m., police said. 
The teenager is being charged with possession of a firearm by a minor, and reckless endangerment among other charges.
This is a breaking news story. Please check back for developments.
source: https://www.cbsnews.com/news/teen-arrested-in-connection-with-baltimore-shooting-that-killed-2-injured-28/