Fire and Emergency accused of using 'spin through' local planning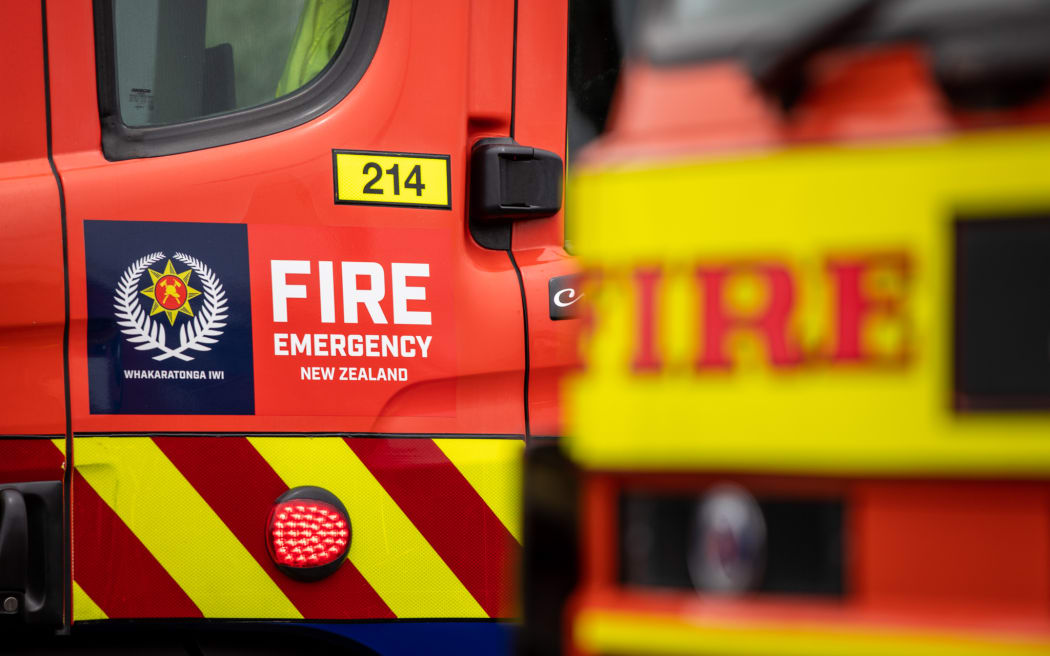 Photo: RNZ / Nate McKinnon
Lower Hutt's mayor has accused Fire and Emergency of using "spin".
FENZ has a statutory duty to do local planning to match trucks and firefighters to the demands but it told RNZ two weeks ago this process does not include producing an actual local plan.
Lower Hutt mayor Campbell Barry said he and other mayors in the Wellington region had raised concerns about local planning with the agency and he had written to FENZ last August stating resourcing shortages were "putting our communities at risk".
FENZ's response had reassured them, Barry told RNZ in a statement.
"We interpreted FENZ's response that they were pushing ahead with their local planning," he said.
"In fact, yesterday they led an exercise with our emergency management team as part of their incident planning.
Lower Hutt mayor Campbell Barry. Photo: RNZ / Meriana Jonsen
But Barry said reports from RNZ had made it clear "that they're not pushing ahead with the local plan at all, and have been trying to spin their way through all along".
"I know other mayors in the region have similar challenges with FENZ, and this is something that we will need to discuss at the Mayoral Forum - and I know the chair [Porirua] mayor [Anita] Baker has raised this."
RNZ has approached FENZ for comment.
The internal affairs minister has endorsed FENZ not producing local plans.
Barry wrote to FENZ's chief executive Kerry Gregory last August, saying firefighters had recently been delayed getting to a Hutt Valley motel fire because one broken-down fire truck had blocked another one in.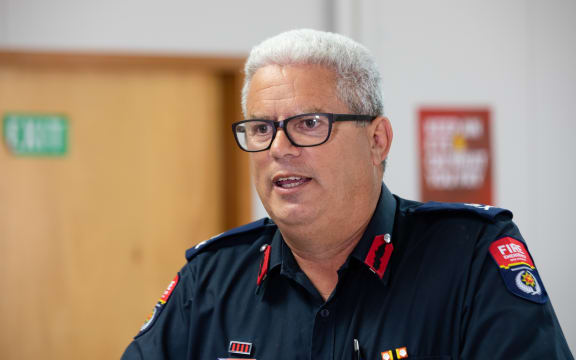 FENZ chief executive Kerry Gregory. Photo: RNZ
"Unfortunately, this doesn't appear to be an isolated incident, and minutes are often a matter of life or death in fires, as you will know," Barry told Gregory.
"Rather, it seems to be an indictment of a larger issue at FENZ, where funding, resourcing, and adequate staffing levels aren't going into local fire stations despite a recent levy increase.
"Put simply - this is putting our communities at risk."
He was particularly worried to hear from firefighters there was "a contingency of borrowing fire trucks from elsewhere in the city or region should one station be out of action for any reason".
Hutt's only 17 metre-long ladder truck had to be lent to Wellington temporarily at one stage recently, in a fleet shuffle necessitated by years of ladder freezes and mechanical failures on one of the capital's only two 32m ladder trucks. A truck from the South Island was then brought up.
Hutt's most central station on the west bank of the river was closed 18 months ago over health and safety concerns. A replacement location has not been found, and the city no longer has fire trucks stationed west of the river.
"At the time of closure, I was assured FENZ's capacity to respond would not change," Barry told the chief executive.
"However, it's now clear that the Western Hills (and other surrounding areas) service has been significantly reduced with no apparent end in sight."
The Hutt being on a densely populated flood plain was particularly vulnerable to weather events, making fast response times even more crucial.
"Our council has a very positive relationship with your staff who work hard on the ground, however given the current service level and uncertain future outlook, I see no other option but to reach out to you directly."
Barry asked Gregory for a briefing on how the local plan for Wellington was being applied to Lower Hutt.
FENZ district commander Nick Pyatt wrote back saying the Hutt had steady crew numbers for years and had added a couple of advisor roles.
"We are well-advanced on future planning for resource location in Lower Hutt and the wider Hutt Valley," Pyatt said.
This looked at roading planning, and the Wellington Lifelines project done in 2019.
They were reviewing specialist resourcing in the district, and the Hutt "will see an enhanced focus and resourcing on specialist rescue, as well as urban search and rescue".
FENZ was doing a district plan, and boosting coordination with other agencies, Pyatt said.
"Our fire plan has been developed, consulted on, and published."
Pyatt did not mention an actual local plan.
The law on local planning said FENZ must get input from local advisory committees. However, in most parts of the country, including Wellington, FENZ has yet to set up a committee.
It has said it is working to set more up.
source: https://www.rnz.co.nz/news/national/490783/fire-and-emergency-accused-of-using-spin-through-local-planning