Court of Appeal rules SunGold kiwifruit licences can be included in a property's RV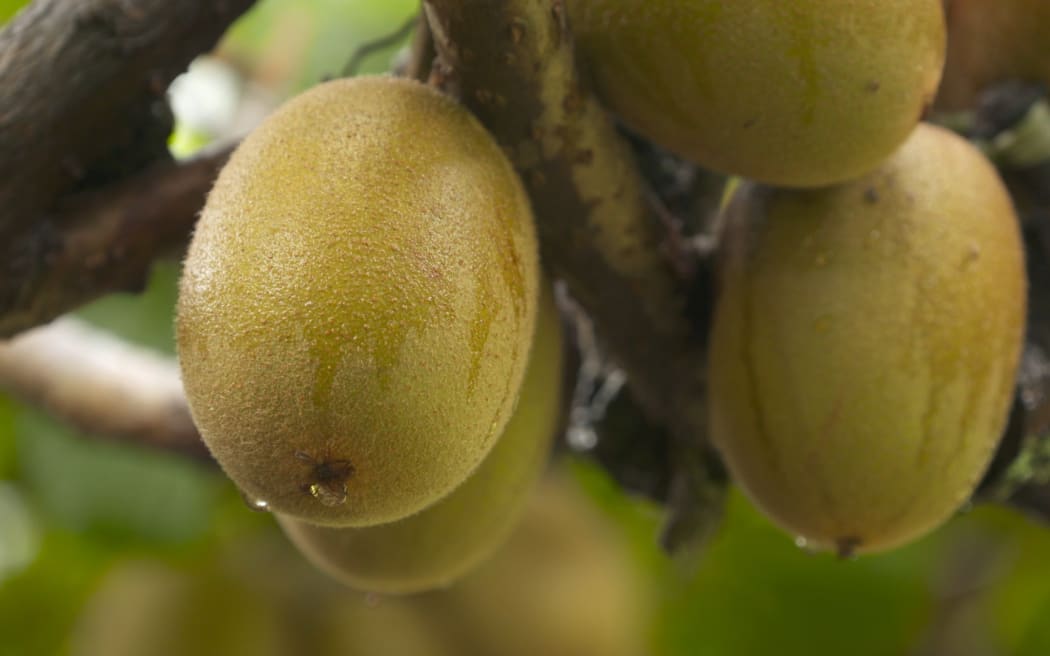 The Court of Appeal's decision backs up a ruling over the gold kiwifruit by the High Court. Photo: RNZ / Angus Dreaver
Gisborne kiwifruit growers have lost their fight to have the value of their gold kiwifruit licences removed from the rateable value of their properties.
The Court of Appeal has released its decision this morning.
Three years ago the Gisborne District Council started including the licence in the growers' rates.
The Bushmere Trust, a kiwifruit grower, took the council to the Land Valuation Tribunal and won its case.
The council then successfully appealed that decision to the High Court but the trust appealed that judgement to the Court of Appeal.
In its ruling released today it has dismissed the appeal - allowing the council to include kiwifruit licences in the rateable value of a property.
"An orchard that is planted in SunGold vines sells for a materially higher price than an orchard planted in other vines. The sale is at a per hectare price, without separate attribution of value to the licence," the judgment said.
"Licences are almost invariably assigned with the planted land... we agree with the council and the valuer-general when they submitted that rating valuations ought to align broadly with market realities."
The ruling said these considerations led to the conclusion the value of the SunGold kiwifruit vines form part of the capital value of Bushmere's land.
source: https://www.rnz.co.nz/news/business/493538/court-of-appeal-rules-sungold-kiwifruit-licences-can-be-included-in-a-property-s-rv