Police say Kaoss Price did not have firearm when fatally shot in Taranaki
Police have revealed the Taranaki man shot and killed by police on Saturday night was not armed.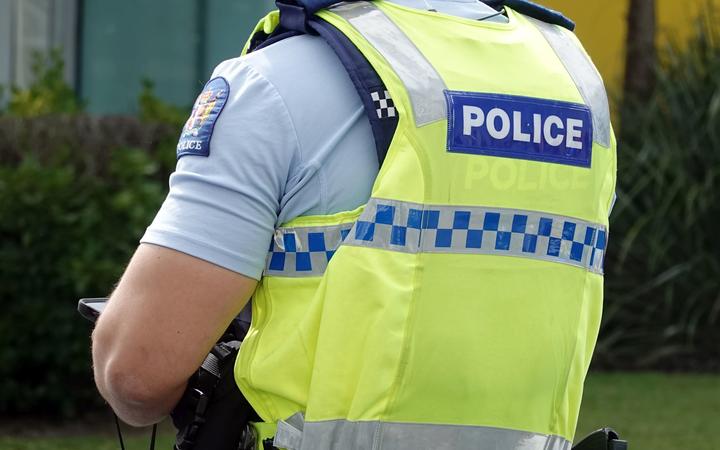 Kaoss Price rammed a police car on State Highway 3 between New Plymouth and Waitara.
In a statement, Assistant Commissioner Sandra Venables said: "Enquiries to date have established that about 9.30pm on Saturday 16 April, a police unit conducted a vehicle stop on a car travelling along SH3.
"While police were speaking to the driver of this vehicle, Mr Price has sped past in his vehicle with the headlights off.
"He has turned around and driven at high speed toward police, before crossing the centre line and narrowly missing the stationary police car.
"He continued down the road before making a second U-turn and driving back toward police, this time ramming the police car at speed.
"The force of the impact shunted the police car off the road."
Venables said the 22-year-old's vehicle was undriveable after the collision.
"After the collision, Mr Price has left his vehicle and attempted to commandeer a number of vehicles from members of the public who had stopped due to the incident."
Price was shot while attempting to take control of another vehicle from a member of the public who had stopped.
Venables said he did not have a firearm and police did not recover any firearms from the scene.
"Police immediately commenced first aid, however, Mr Price was pronounced dead at the scene by ambulance staff.
"Members of the public caught up in the incident were not injured."
She said police have completed the scene examination but are still talking to witnesses.
Police are appealing for witnesses to come forward and want to speak to anyone who has information or video footage that may assist their enquiry.
Price's body was returned to his whānau yesterday following the completion of a post-mortem.
source: https://www.rnz.co.nz/news/national/465672/police-say-kaoss-price-did-not-have-firearm-when-fatally-shot-in-taranaki