Tax-prep firms shared consumer data with Meta and Google, lawmakers say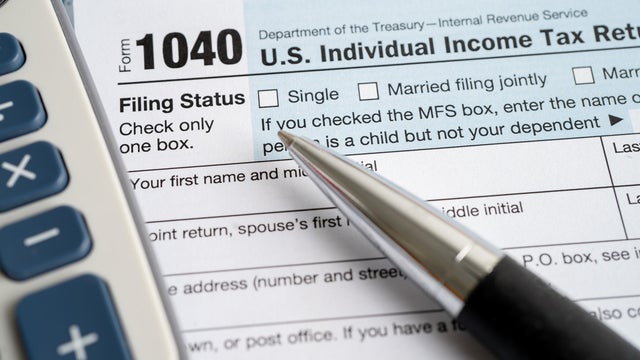 H&R Block and other tax prep companies shared sensitive personal and financial data from tens of millions of customers with Meta and Google, according to a new report from a group of U.S. lawmakers.
The lawmakers, who include Senators Elizabeth Warren, D.-Massachusetts and Bernie Sanders, I.-Vermont, said they investigated H&R Block, TaxAct and TaxSlayer after a report in The Verge last year alleged that companies were using code that funneled data including users' income and tax refund amount to Meta. 
Tax-prep companies used the code, called Meta Pixel, to send personal data to both Meta and Google, and collected "far more information than was previously reported," according to a letter sent by the lawmakers to the IRS, Federal Trade Commission, Treasury Department and the Justice Department that was viewed by CBS MoneyWatch. The code collected not only people's names, but also taxpayers' filing status, approximate adjusted gross income, refund amount, the names of dependents and the amount of federal tax owed, among other items, the investigation found.
Sharing such taxpayer information without their consent is a "breach of taxpayer privacy by tax prep companies and by Big Tech firms that appeared to violate taxpayers' rights and may have violated taxpayer privacy law," the lawmakers added. 
The lawmakers, who also include Senators Ron Wyden, D.-Oregon; Richard Blumenthal, D.-Connecticut; Tammy Duckworth, D-Illinois; Sheldon Whitehouse, D.-Rhode Island; and Representative Katie Porter, D.-California, asked the federal agencies to "fully investigate this matter and prosecute any company or individuals who violated the law."
In an email to CBS MoneyWatch, H&R Block said it "takes protecting our clients' privacy very seriously, and we have taken steps to prevent the sharing of information via pixels." 
Meta said its policies are clear that advertisers "should not send sensitive information about people through our Business Tools," according to a company spokesman. He added, "Doing so is against our policies, and we educate advertisers on properly setting up Business tools to prevent this from occurring. Our system is designed to filter out potentially sensitive data it is able to detect."
Google, TaxAct and TaxSlayer didn't immediately respond to requests for comment.
The investigation comes amid a push by the IRS to develop its own free electronic tax-filing system that could compete with tax-prep programs from the likes of Intuit's TurboTax and H&R Block. The IRS plans to roll out its pilot program in early 2024. 
Preparing and filing taxes is big business in the U.S., with Americans spending an average of $250 and 13 hours each filing their annual returns, the lawmakers noted. While free tax prep is offered for people who earn less than $73,000 annually, only about 4% of Americans actually use the free service, they added.
H&R Block and other tax prep companies have spent millions since the 1990s to oppose free filing systems, the report noted.
The investigation into data sharing by tax-prep companies "highlights the urgent need for the IRS to develop its own online tax filing system — to protect taxpayer privacy and provide a better alternative for taxpayers to file their returns," the lawmakers added.
source: https://www.cbsnews.com/news/h-r-block-shared-consumer-data-with-meta-elizabeth-warren/