Republican attorneys general issue letter to Target about Pride merchandise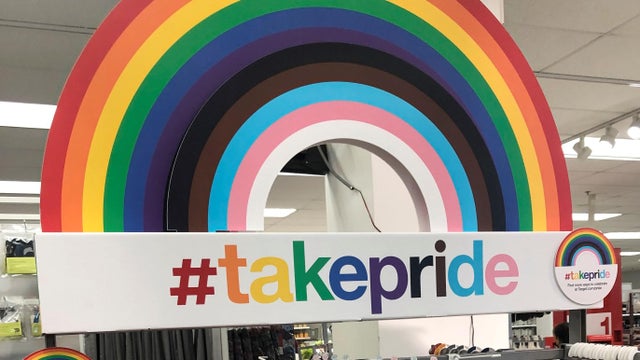 Seven U.S. state attorneys general sent a letter to Target on Wednesday warning that clothes and merchandise sold as part of the company's Pride month campaigns might violate their state's child protection laws.
Republican attorneys general from Indiana, Arkansas, Idaho, Kentucky, Mississippi, Missouri and South Carolina signed the letter, writing that they were "concerned by recent events involving the company's 'Pride' campaign." 
The attorneys said that they believed the campaign was a "comprehensive effort to promote gender and sexual identity among children," criticizing items like T-shirts that advertised popular drag queens and a T-shirt that said 'Girls Gays Theys.' They also highlighted merchandise with "anti Christian designs such as pentagrams, horned skulls and other Satanic products." 
The letter also criticized Target for donating to GLSEN, an LGBTQ+ organization that works to end bullying in schools based on sexual and gender identity. The company stated in a 2020 guide that school staff should not tell parents about a child's gender or sexual orientation without consulting the child first, something the attorneys general said undermines "parents' constitutional and statutory rights." 
The letter did not include any specific demands nor did it outline how they believe the campaign could violate child protection laws, but the attorneys general did suggest that Target might find it "more profitable to sell the type of Pride that enshrines the love of the United States."
The attorneys general also said they believed Target's Pride campaign threatened their financial interests, writing that Target leadership has a "fiduciary duty to our States as shareholders in the company" and suggesting that company officials "may be negligent" in promoting the campaign since it has negatively affected Target's stock prices and led to some backlash among customers. 
"Target's management has no duty to fill stores with objectionable goods, let alone endorse or feature them in attention-grabbing displays at the behest of radical activists," the attorneys general wrote. "However, Target management does have fiduciary duties to its shareholders to prudently manage the company and act loyally in the company's best interests." 
Backlash to the Pride campaign did involve threats of violence to Target stores and workers. Some merchandise was relocated to less popular areas of the store, and other pieces, including the swimsuits criticized by the attorneys general, were removed. 
"Since introducing this year's collection, we've experienced threats impacting our team members' sense of safety and well-being while at work," Target said in a statement earlier in June. "Given these volatile circumstances, we are making adjustments to our plans, including removing items that have been at the center of the most significant confrontational behavior."
source: https://www.cbsnews.com/news/republican-attorneys-general-issue-letter-to-target-about-pride-merchandise/